Ripple Has USD 305 Million in Cash and Makes '30 Deals a Quarter'
The CEO of Ripple, a California-based blockchain startup focusing on payment technologies, Brad Garlinghouse, had three interesting statements to share in a recent interview: the amount of cash Ripple has in the bank, the number of deals it makes a quarter, and the CEO's opinion on Facebook's Libra. (The article was updated on November 9: Ripple says it makes 30 deals a quarter, not a week, as initially reported by The Information).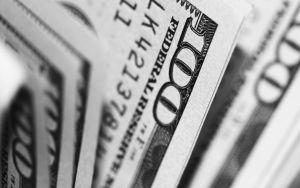 At the annual subscriber summit, held by The Information in California past Thursday, the outspoken CEO sat down for a chat with the hosting news site. The interview resulted in an article in which three particularly interesting statements were highlighted.
1. "Ripple has more than USD 305 million in cash in the bank."
According to the CEO, this is the amount of cash owned by the startup, which, as he explained, is equivalent to its most recent valuation. He added that Ripple doesn't need to raise capital, but also made clear a bit later that "profitability matters."
Besides fiat, Garlinghouse said that the company owns some USD 15 billion worth of its native token XRP.
The CEO said before that Ripple is the largest owner in the XRP community, but denied the ability to control the price. However, in September, he confirmed that the company is selling XRP to some of their institutional clients at a discount.
2. "Ripple […] is striking more than 30 deals a quarter with financial institution."
This statement is quite curious and many would certainly love knowing more details about these deals – what kind of deals these are and with whom. We've asked Ripple for a comment and we'll update the article should we get an answer to these questions.
Just two months ago, Garlinghouse stated that the startup is in talks over "multiple" potential investments and acquisitions, and estimated that some 100 new contracts will be signed this year. It has made one of its biggest deals a few months ago with the U.S.-based major money transfer company MoneyGram, which already started using Ripple's On-demand Liquidity, "to buy a portion of our currency needs in major receive markets."
3. "Now I worry, am I going to get caught in the crossfire?"
Given the ongoing issues Facebook is facing with regulators about its digital currency Libra, Garlinghouse finds that other companies working with crypto may end up battling greater regulatory scrutiny. He finds that the regulators are so tough on Libra because it's coming from Facebook. Had it been any other company, PayPal for example, to make such a proposal, the reaction would've been different and milder. "I think that the way they approached it demonstrated, frankly, [from] my point of view, arrogance in how they rolled it out," the CEO is quoted as saying, adding: "I think Facebook did not appreciate the trust deficit they had."
Meanwhile, Ripple has made a number of announcements lately, following the news of additional acquisitions, and it has made substantial changes to its website, replacing xRapid, xVia and xCurrent with RippleNet, and we've learned why. Also, it seems that Ripple has a new strategy how to help XRP reach a wider audience.
At pixel time (14:49 UTC), XRP trades at c. USD 0.29 and is down by 2.4% in the past 24 hours, trimming its weekly gains to 7%.
---