Ripple's Strategy: Push XRP by Investing in Crypto Wallet Tech
This October alone, Ripple, a California-based crypto startup focusing on payment technologies, made three crypto wallet related steps that might help its native token, XRP to reach a wider audience.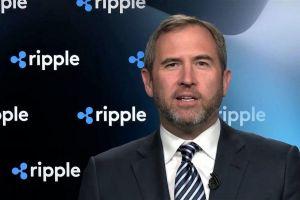 The most recent announcement, revealed today, says that Ripple's developer initiative, Xpring, made a strategic investment into Towo Labs, a Swedish startup aimed at simplifying crypto self-custody. Details of this deal were not disclosed.
Towo Labs was founded in 2019, to develop XRP Ledger (XRPL) and Interledger infrastructures and make non-custodial crypto management easier, according to the website of the company. The founder of the startup, Markus Alvila, is the creator of the XRP Toolkit, a web interface for interacting with the XRPL, a cryptographic ledger powered by a network of peer-to-peer servers.
The Swedish startup explained that the investment will support the development of hardware wallet firmware with support for all XRPL transaction types and a trustless, non-custodial web interface to the XRP Ledger.
"Today's existing firmware only supports XRP payment transactions, which in some cases block further XRPL and Interledger innovation. The new firmware, however, will support the signing of cross-currency payments, trust lines, escrows, orders, payment channels, account settings and so forth. With full XRP support among leading hardware wallets, transactions can be prepared from untrusted devices and applications — for example, over the web — before being reviewed and securely signed inside a hardware wallet," they added.
The startup will focus on developing hardware wallet firmware for the Ledger Nano S, Ledger Nano X and Trezor T devices.
Moreover, the company claims that this added support will also enable new applications like trustless, non-custodial trading interfaces to the XRPL decentralized exchange, improved self-custody for DeFi (decentralized finance) applications and hybrid multi-signing schemes requiring signatures from both hardware and software wallets. The startup is also developing a new version of the XRP Toolkit that will feature support for all XRPL transaction types and complete hardware wallet support.
Meanwhile, last week, Ripple said that Xpring invested USD 750,000 into BRD, a mobile cryptocurrency wallet, that claims it has over USD 2.5 million customers and accumulated USD 6 billion of crypto assets under protection.
"The partnership and investment will enable BRD users to hold, buy, sell, and send XRP to anyone in the world," Ripple said back then.
In the beginning of October, the company revealed that it partnered up with a major global blockchain payments provider, BitPay, thanks to which thousands of businesses will be able to accept XRP for payments through BitPay's merchant processing and cross-border payments platform by the end of this year. Also, BitPay Wallet users and BitPay Prepaid Cardholders can store, use, and send XRP, while BitPay customers can add the currency with no integration or enhancements.
However, in an attempt to boost XRP adoption, Ripple is targeting not wallets only. In September, Xpring together with Blockchain Finance Fund invested USD 1.5 million into Coinme, a U.S.-based provider of cryptocurrency kiosks, prompting speculations that the major Bitcoin ATM and kiosk network with 2,583 active kiosk might also support XRP.
At pixel time (06:47 UTC), XRP trades at c. USD 0.289 and is down by 1.7% in the past 24 hours, trimming its weekly gains to 4.3%.
---