Ripple in 'Multiple' M&A Talks, Plans 100 New Contracts in 2019
Ripple, a California-based major blockchain startup focusing on the banking sector, is in talks over "multiple" potential investments and acquisitions, CEO Brad Garlinghouse confirmed.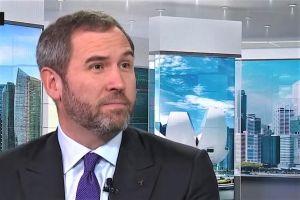 In an interview with Yahoo Finance UK on Friday, the CEO said that, when it comes to the areas Ripple is interested in, "anything we can do to accelerate our growth and give us more capabilities that serve customer needs is a good place to be." However, he did not elaborate on the potential deals any further.
The CEO also estimates that some 100 new contracts will be signed this year, 20% of which will involve XRP and their xRapid product, that is powered by XRP, given that over 200 clients globally have signed contracts with Ripple so far, while the company is currently signing around two new financial institutions every week. Even banks that are using their technology but previously refused using XRP, are now willing to discuss it "because they see the value," Garlinghouse said.
While deals are very hard to predict, Ripple has a strong position, business growth, and balance sheet, Garlinghouse added, stating that Ripple is probably the largest investor in blockchain and crypto "on the planet", making about USD 500 million of investments over the last 18 months. However, he did not specify what investments he's referring to.
One of the most-talked about deals happened this June, when Ripple made USD 30 million initial investment in the equity of major money transfer company MoneyGram, with the right to invest another USD 20 million over two years. As reported, MoneyGram has already started using Ripple's xRapid in international payments, as agreed.
But Garlinghouse denied that the share price at 180% premium meant that Ripple had to pay MoneyGram to use xRapid and XRP, saying that he wouldn't characterize it as an inducement. As more customers are signing up at the current speed and "we're seeing that value", he said, adding "If we want to accelerate that, we have the option of doing things that might be perceived and characterized by some as an inducement." The private equity firm Thomas H. Lee Partners, which owned over 42% of the company, didn't want to sell at market values, which resulted in a high deal price, he said. "If we wanted to buy more than a small percentage of the company, it was going to happen above market price," said Garlinghouse.
The CEO also said that this deal is one of the first scaled use cases of a digital asset in production, and that "a year from now the Moneygram deal will have a more consequential impact on the crypto markets than the Libra white paper", adding that he expected "over USD 1 billion of xRapid volume" by the end of 2020.
At pixel time (13:00 UTC), XRP trades at c. USD 0.297 and is down by more than 3% in the past 24 hours and by more than 5% in the past week. It's also down by 17% this year.
---