Ray Dalio Picks Bitcoin Over Bond, Chinese Miner Enters Kazakhstan + More News
Disclosure: Crypto is a high-risk asset class. This article is provided for informational purposes and does not constitute investment advice. By using this website, you agree to our terms and conditions. We may utilise affiliate links within our content, and receive commission.
Get your daily, bite-sized digest of cryptoasset and blockchain-related news – investigating the stories flying under the radar of today's crypto news.
____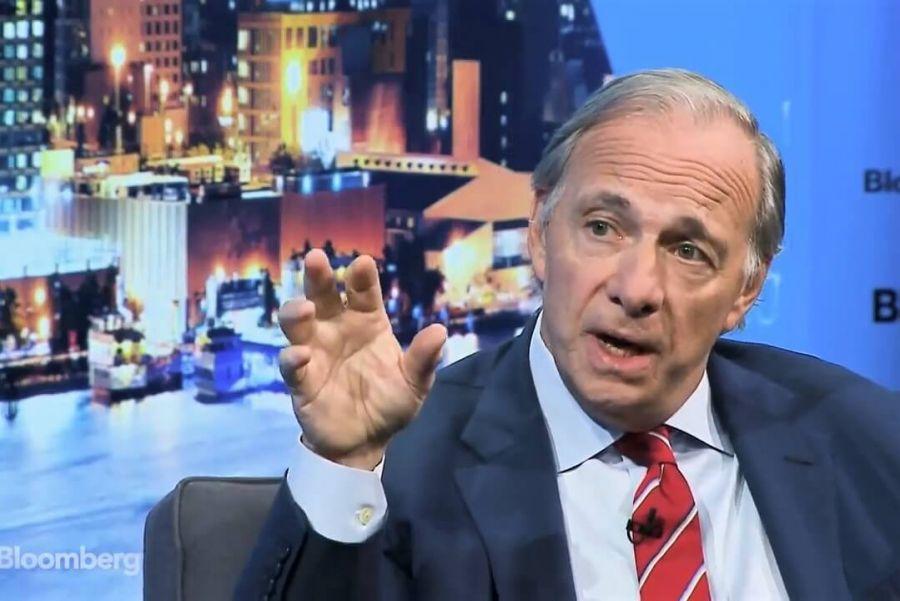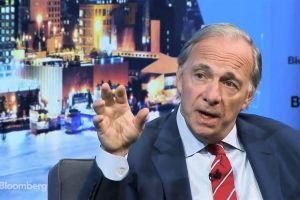 Investments news
Founder of major global investment firm Bridgewater Associates Ray Dalio said during Coindesk's Consensus event that he has "some bitcoin" and that he personally would rather have BTC than a bond. However, he warned that BTC might be at risk of its own success if big investors decide to sell bonds "in a bigger way" and buy BTC instead.
Major European digital asset firm CoinShares said that its total comprehensive income for the first quarter 2021 was GBP 32m (USD 45m), or 334% more than in the first quarter of 2020. Group assets under management as of 31 March 2021 were GBP 3.4bn, or 784% more.
Mining news
China-based listed Bitcoin mining company BIT Mining Limited said it has entered into a binding investment term sheet with a Kazakhstan-based company to jointly invest in a cryptocurrency mining data center in Kazakhstan. The company said it will invest a total amount of around USD 9m to jointly construct and operate the 100MW Kazakhstan Mining Data Center.
Marathon Digital Holdings, one of the largest enterprise Bitcoin self-mining companies in North America, said it has entered into a binding letter of intent with Compute North to host approximately 73,000 of Marathon's previously purchased Bitcoin miners as part of a new 300MW data center located in Texas.
Iran is using Bitcoin mining to evade sanctions when it comes to selling energy reserves, blockchain analytics firm Elliptic said. The country has recognized Bitcoin mining and established a licensing regime, allowing foreign investors to open mining facilities for a very low electricity tariff.
M&A news
Blockchain technology company Blockstream said it has acquired Bitcoin hedge fund manager Adamant Capital. The acquisition is their first step in founding a BTC investment company, Blockstream Finance.
Galaxy Digital Holdings said it has acquired Vision Hill Group, an investment consultant and asset manager in the digital asset sector. The transaction will further expand Galaxy Fund Management's growing product suite and enable institutional clients to access an even broader array of data and intelligence to streamline research and inform investment decisions, the company added.
Troika Media Group, a brand consultancy and marketing company, said it has acquired Redeeem, a fintech platform that "empowers businesses to digitize any asset and build their own blockchain-based payment solutions," in a more than USD 12m deal.
CBDCs news
In light of the growing role of digital private money in the broader migration to digital payments, the potential use of foreign central bank digital currencies (CBDCs) in cross-border payments, and the importance of financial inclusion, the US Federal Reserve is stepping up its research and public engagement on a digital version of the US dollar, Governor Lael Brainard said in a speech.
South Korea's central bank on Monday said it will choose a technology supplier to build a pilot platform for a digital currency, moving a step closer to creating a central bank-backed digital currency, Reuters reported.
Career news
Faryar Shirzad, former Goldman Sachs Global Co-Head of Government Affairs and former White House Deputy National Security Advisor, to join Coinbase as Chief Policy Officer, the US-based major crypto exchange said. Faryar's experience "will be invaluable as we navigate the evolving global regulatory environment and work with governments around the world on critical issues surrounding the cryptoeconomy," the company added.
Regulation news
Pavel Krasheninnikov, the chairman of the Russian parliament's legislation committee, has opened the door for limited crypto usage in settlements. A law that came into force on January 1 this year outlawed the use of crypto in all forms of payment. But Krasheninnikov, reported Interfax, has stated that the committee now "believes that it is necessary to make amendments to the Civil Code" to legalize the use of tokens in "contractual payments." The move would likely require the law the classify crypto as a form of "property," rather than an asset class, like stocks.
Crypto policy continues to divide the government and regulators – and now a South Korean financial policy maker's own auditory wing has stepped in, criticizing the regulatory Financial Services Comission (FSC) for its stance on crypto. Per the Hankook Ilbo, the FSC Auditing Committee has criticized the FSC for its inaction. The committee was quoted as stating that it was "regrettable that the [FSC] has not been able to pre-emptively regulate the market while the amount of damage being done to young [crypto] investors is continuing to rise."
Stablecoin news
A report by JPMorgan's derivatives strategist Josh Younger shows that despite Tether (USDT) has grown significantly, it still remains only a "modest segment of the commercial paper market." However, the Tether reserve fund ranks seventh in both on and offshore prime money market funds, even above Amazon, Bloomberg reported.
Adoption news
Banking giant HSBC has no plans to launch a cryptoasset trading desk due to their volatility, Reuters reported. "I view bitcoin as more of an asset class than a payments vehicle, with very difficult questions about how to value it on the balance sheet of clients because it is so volatile," the bank's CEO, Noel Quinn, was quoted as saying.
Crime news
A collective civil lawsuit may be on the cards for an alleged USD 50m – USD 122m Spanish crypto pyramid scheme that is thought to have sucked in anywhere between 1,200 and 32,000 investors in the country. Per La Informacion, a police-run criminal investigation into a Tenerife-based company named Arbistar 2.0 is also set to see prosecutors press charges related to aggravated fraud, organized crime continued crime and multiple counts of the falsification of commercial documents.
The Office of the United States Attorney and the United States Secret Service are asking victims of the 2017 EtherDelta crypto hack, worth at least USD 1.4m, to come forward and provide information about their losses. "All responses are voluntary, but complete responses would be useful to identify respondents as potential victims of the fraud scheme," they said.
---