Putting Your Business on Distributed Ledger - Intiva Case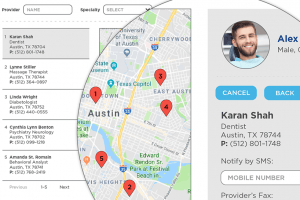 When you have a working business model and try to spice it up with a decentralized technology, not only competitors start to listen.
We sat with John Hartigan, co-founder and Executive Vice President of Strategic Development and Partnerships at Intiva Health, to hear their story. The US-headquartered company is a career platform, used by more than 10,000 medical professionals.
The platform connects licensed medical professionals and facilities to automate the tasks of credentialing, continuing education, and communication. Now, they are already using hashgraph, a distributed ledger similar to blockchain, and launched its token sale specifically directed at the licensed medical professional market.
Cryptonews.com: What's Intiva and what are the problems that it's solving?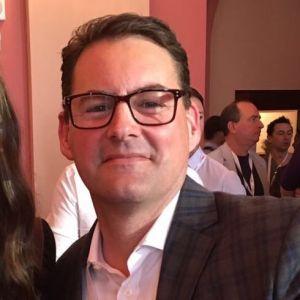 John Hartigan: Intiva is a career and credential management and verification platform that creates a new infrastructure for hospitals. There are two key components to that: one is our integration of hashgraph and the other is our business model.
For example, I'm a doctor and I want to work at Mayo Clinic, but they need my credentials - and those credentials are huge - a doctor typically has 25 to 35 documents. Moreover, a typical doctor in the United States works at more than just one facility, so each of those has to verify his credentials because they don't share information with each other. Then, on the hospital's side, the verification takes between six weeks and three months.
With a simple calculation, you come to 53 billion dollars a year lost because of inefficient administrative work.
Right now, hospitals typically manage this process through SaaS (software as a service). This means they pay for every doctor they have, but we're going to allow hospitals, doctors and other licensed medical professionals to use this utility for free.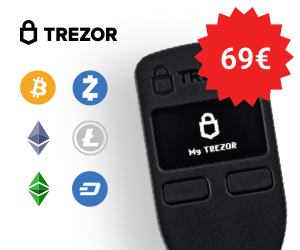 So how do you make money?
One of the ways is continuing medical education. We have a very robust online library, with over 200 courses, with more to come. A lot of the courses are free because they're grant-funded, but others must be paid for. We also have a medical marketplace that physicians and licensed medical professionals can visit when they require anything medical, from the insurance to surgical equipment.
Another way we make money is through careers. We have a very robust search function for jobs. Companies that want to advertise a vacancy pay us to find candidates for them or list their vacancy higher up.
Did you use blockchain before hashgraph, or did you start from hashgraph?
Two years ago, we were looking at blockchain, but the technology was not fast enough due to Proof-of-Work and Proof-of-Stake consensus models. Since we're actually putting huge documents into a distributed ledger, the current blockchain applications were not fast enough and we couldn't solve storage issues. Hashgraph came along and solved those issues, because it is not a traditional blockchain, but a virtual voting algorithm. That was the solution that really fits our needs.
Tell us more about ReadyDoc and how the verification process is going to go through this.
Our ReadyDoc system lets hospitals have all documents ready and verified so the doctor can start working very soon.
The hashgraph integration is actually finalized, it should go beta soon. Right now in the market we have a full platform where you can store, manage and share your credentials. ReadyDoc and the hashgraph integration and verification platform is just an additional module that goes with it.
We also mentioned the silos of information at every facility. The beauty of our system is that if you work at five different locations and get a CPR [Cardio-Pulmonary Resuscitation, an emergency technique for reviving a stopped heart] card at one, they put this card into your repository and all the other organizations, unrelated to each other, can see this verified card.
So you as the doctor are not the only one with access to that information?
True, but the difference is this: currently, once you send that credential information to a hospital, you lose all control over what happens to it. But in our system, the doctor controls who gets to see the information. It's transparent, open, but the doctor - or other licensed medical professional - is the one who is in control.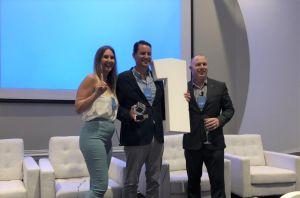 What about the tokens?
We're in the middle of a sale right now. The token is a reward for licensed medical professionals to update their data in the system. We also incentivize the facilities and medical groups to do the same thing, creating a flow of information. They can use those tokens for the goods and services that we talked about in the medical marketplace.
But it's not accessible for the general public?
Correct. From the general public's perspective, it is very much a true investment. Since we are following the US Securities and Exchange Commission guidelines to the dot, we have a company called Intiva Token - we are actually selling shares in Intiva Token Inc., and the tokens themselves are being issued as a shareholder benefit. Internationally, we are doing a traditional token sale, with the token itself.
Next year we will add the ability to see credentials of their physicians for patients. In short, patients will be able to use tokens in order to see the verified public information of a physician. The trick is to keep private information private, and public information public.
You're only focused at the United States at this point.
The concept is built for global capabilities, but we focused our marketing and all of our proof of concept in our tests on the United States healthcare system. However, we've already been talking to multiple governments - the UK has approached us, as well as state governments within the US, healthcare organizations in the Caribbean, Puerto Rico, etc. We've also spoken to a few South American countries as well. The plan is to scale significantly in the US and then go out globally.
Then, the next step is Intiva Legal, Intiva Accounting, Intiva Oil & Gas, Intiva Education. There are many other verticals that would have the exact same type of requirements and they have the same problems.
What's next?
We're about to hit Asia. We're heading to Hong Kong, possibly to Singapore although that's not confirmed yet, and we will be discussing the platform and the future of healthcare in Asia.
Then, we will unveil some big partnerships. We are just waiting to get their final approval on using their name. Some other venture partners have been meeting with us as they're very interested in working with us, potentially on a global scale, to help us grow.
________
This interview has been edited for space and clarity.