Polkadot Benefits from 'Shared Security' and 'Forkless Upgrades', One Major Threat Remains – CoinShares
Disclosure: Crypto is a high-risk asset class. This article is provided for informational purposes and does not constitute investment advice. By using this website, you agree to our terms and conditions. We may utilise affiliate links within our content, and receive commission.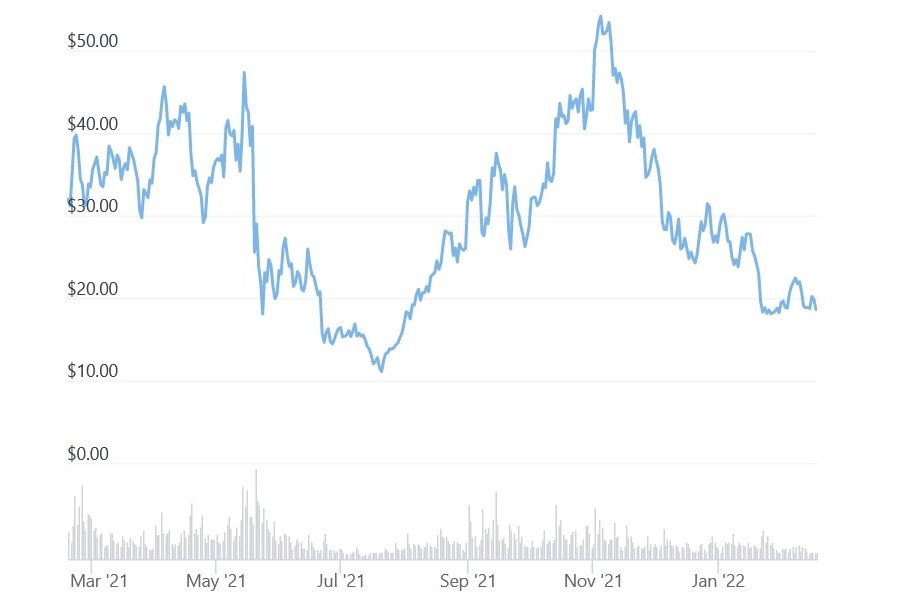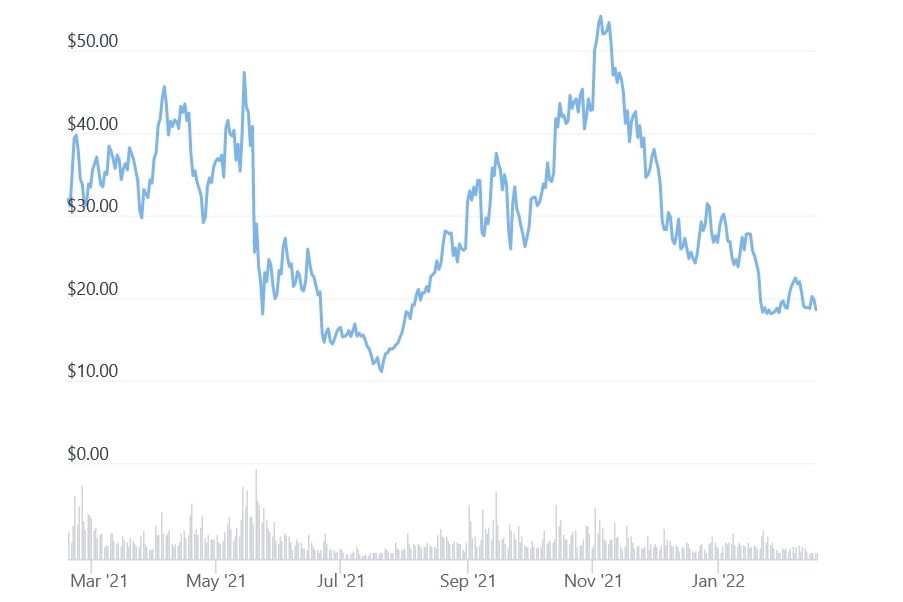 The main strength backing the blockchain protocol Polkadot (DOT) is its "shared security," combined with forkless upgrades and blockchain interoperability, according to the digital asset research and investment firm CoinShares. However, the protocol is still threatened by what could be seen as a lack of decentralization, they added.
In their report, CoinShares said that "shared security," which comes from the fact that stakeholders such as developers, investors, and team members are all using DOT tokens to 'bond' and 'stake' their Parachain (other chains attached to Polkadot's main chain), is the most important strength for Polkadot.
Secondly, forkless upgrades are also a large strength of Polkadot, CoinShares said. Instead of forking, upgrades to the protocol happen through a "simple, decentralized process" by having a proposal added to a queue, which is seconded by token holders, and voted on in a referendum.
"There is no human intervention or centralization, and if the vote doesn't pass then nothing happens," the report described as the key feature of the forkless upgrade system.
Third, CoinShares' report said that interoperability is "essential and core" to the way Polkadot is designed, with an increasing number of Parachains attached to the main chain. "This scalability for Parachains acts as a positive feedback loop and will only entice further adoption of the network," the report predicted.
However, it also found some important weaknesses for Polkadot, with one of the key aspects being a lack of decentralization.
A major reason for this is the way the protocol is governed. The governance structure includes a Council of 13 members who have the power to control the protocol's treasury, make proposals for referendums, and elect members of a technical committee who, in turn, can veto proposals, the report explained.
The power held over Polkadot by this fairly small group of people is, according to the report, "clearly a threat to its decentralization."
Polkadot was developed by Dr. Gavin Wood, who purposefully coded the protocol without any particular use case in mind. Instead, Polkadot merely provides a toolkit for developers to build their own chains on top of, which can be customized for things like privacy, security, speed, scalability, and governance, depending on the user's needs.
Meanwhile, CoinShares identified two other blockchains, Cosmos (ATOM) and Avalanche (AVAX), as the biggest threats for Polkadot.
"Overall, Polkadot is more consistent and well-rounded and emphasizes shared security which is partly reflected in its adoption," the report said. Still, it added that compared to Cosmos and Avalanche, Polkadot is "arguably less scalable or decentralized."
"Polkadot has yet to find its market dominance, especially as the interoperability landscape is fiercely competitive with Cosmos and Avalanche," CoinShares wrote.
Still, the report added that with more hedge funds, traditional asset managers, and high net worth individuals allocating capital to the crypto space, liquidity in the market is expected to increase while volatility will decrease, benefiting everyone.
Eventually, Polkadot's success as "a fully-stacked framework" will be reflected in developments such as more blockchains moving to the Polkadot ecosystem. This will bring improvements in "interoperability, security, and forklessness" for all of the blockchains involved, the report concluded.
At 14:53 UTC, DOT, ranked 11th by market capitalization, traded at USD 18.64 and was down almost 3% in a day and 15% in a week. It also dropped 38% in a year.
____
Learn more:
– Polkadot, Terra, 'Most Promising' for 2022, Pantera's Morehead Says
– Deutsche Telekom Arm to Validate Polkadot

– Multi-Chain Future Brings Multiple Competitors to Bitcoin & Ethereum – Analysts
– Ethereum Needs to Try Harder To Keep Its Dominance in a Multichain Future
– Ethereum, Solana, Polygon & Co Form A New Hot Market Of Blockchains

– Investors Not Impressed by Polkadot's Parachains Launch
– A Multichain World Is Key to the Success of Web 3.0 and the Metaverse
---