People Want Digital Cash, Governments Need to Accept That, Circle CEO Says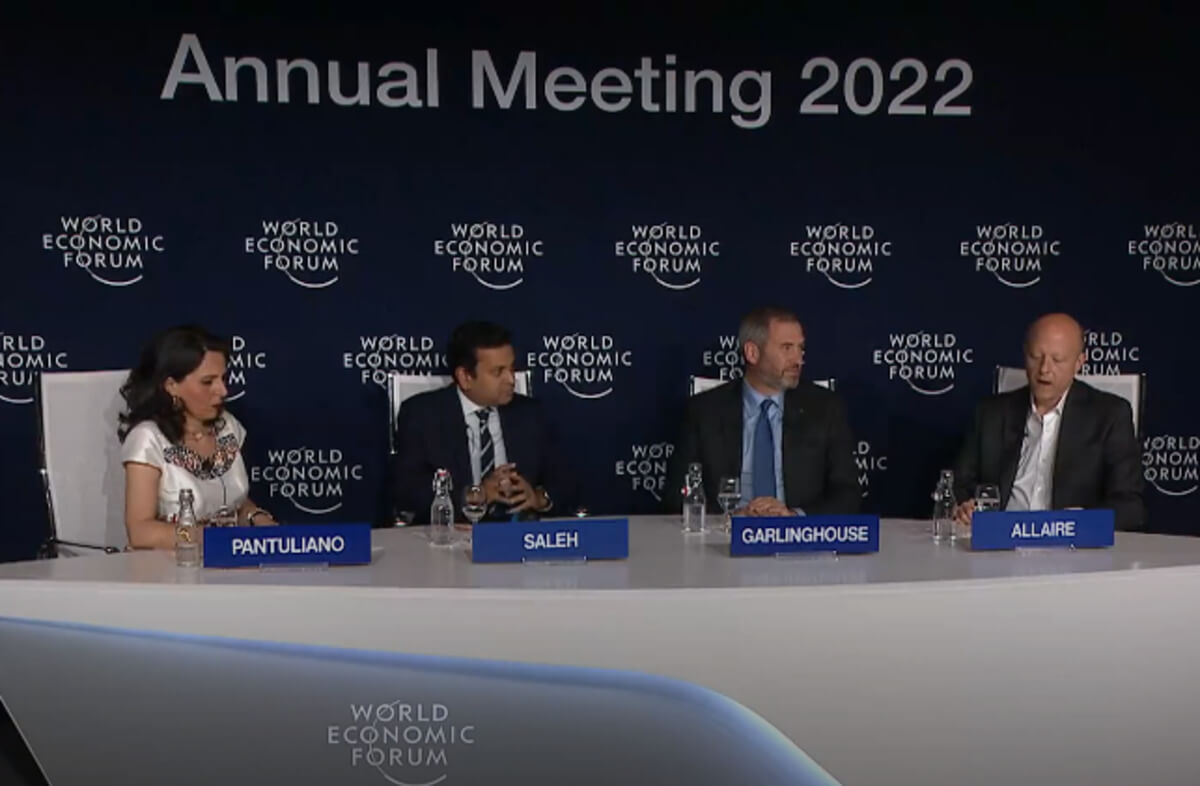 There is a reason that "cash is king," and people around the world want a digital form of cash that is private, offers final settlement, and cannot be "turned off" by a central party, argued Jeremy Allaire, co-founder and CEO of digital payments company Circle.
Allaire said that for the benefits of cash to be brought into the digital economy, and potentially make remittances cheaper, governments first need to accept that this is something people want.
"There's so much energy in the world aimed at taking away the features that make cash so powerful," he said, adding that people want to know if their digital currency is "as good as cash."
"We have to preserve digital cash, it has to work on the open internet, it has to work interoperably with anyone, anywhere," Allaire said.
The comments came during a panel discussion hosted by the World Economic Forum on Monday, which was also joined by Ripple CEO Brad Garlinghouse and Asif Saleh, CEO of the Bangladesh-based development organization BRAC.
Garlinghouse, however, said in the discussion that while he agrees with Allaire "on a philosophical basis," coming to the regulators with an attitude of 'you need to adapt to us' will not work. That approach is "dead on arrival," he claimed.
Ripple CEO further added that he agrees that cash can offer benefits to people, but reminded the panelists that "if you ever walk into a bank and ask to withdraw 20,000 dollars of cash, they're going to ask you a lot of questions."
Still, the Ripple CEO agreed that remittances can be made cheaper and better than they are today, while admitting that part of "hurdles" to get there include "the incumbency of existing players […] corporates as well as governments."
Similarly, Circle's Allaire, said that we take for granted that information can be transmitted "instantly to any person anywhere at no cost."
Allaire further said that he believes we are on the cusp of a world where "the concept of a cross-border payment will be as crazy-sounding as the concept of a cross-border email."
"We don't think about cross-border emails […] it is absurd to think about that." In the same way, "the concept of a remittance will also disappear," Allaire said.
____
Learn more:
- USDC Operator Happy After Yellen Calls Stablecoins 'National Security' Concern
- Joe Biden Admin Will Ultimately Support Crypto - Circle CEO

- After Three Years, Circle Reveals USDC Reserves
- Bitcoin & Crypto 'Tribalism' Hurts Entire Market, Ripple CEO Says
---