PayPal to Beef up Crypto Operations with 'Significant Investment'
PayPal's decision to embrace crypto was widely credited with sparking last year's crypto price surge, and bitcoin (BTC)-to-USD rates are now rising steadily after the company claimed that it would "significantly invest" in a "new crypto, blockchain and digital currencies business unit" that it claims will "help shape a more inclusive future."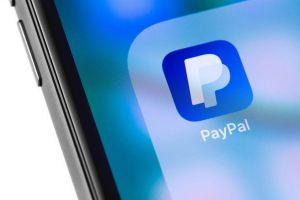 The company's CEO Dan Schulman did not provide any details on figures, but claimed in a briefing to investors, that "the volume of crypto traded" on the PayPal platform had "greatly exceeded our expectations."
The firm, which currently only offers crypto functionality in the United States, posted record-high figures of over USD 6bn in revenue and USD 277bn in payment volume in the previous quarter of FY2020, but gave no details about the size of its crypto business operations thus far.
Schulman remarked that the current financial system was "antiquated," and enthused about crypto-related business, indicating that crypto customers were more likely to come back for more.
In a release for investors, the company wrote,
"Customers who purchase cryptocurrency have been logging into PayPal at a rate two times their login frequency prior to purchasing cryptocurrency."
And the company also noted that in 2021, it would seek to extend its crypto plans to allow "cryptocurrency as a funding source to pay at PayPal's approximately 29 million merchants around the globe."
It also added that it plans to expand its crypto functionality by expanding further to its Venmo mobile pay service (plans it also mentioned in November last year) and "select international markets" in the first half of 2021.
PayPal's clients can buy, sell, and (almost) hold bitcoin (BTC), ethereum (ETH), bitcoin cash (BCH), and litecoin (LTC) in their PayPal wallets.
As reported, Bitcoin could make online payments giant Paypal the center of the financial life of its clients because BTC will help boost engagement on this platform and increase revenues of PayPal, Mizuho Securities' Dan Dolev argued in December.
___
Learn more:
Visa Growing Increasingly Bullish on Crypto, Announces Neobank Pilot
PayPal CEO On The Outlook for Digital Currencies in 2021
Paypal Takes Another Step Into Crypto, Invests in Paxos
PayPal CEO: Financial System 'Not Working,' Users 'Very Eager' For Crypto
Binance Pay Launched 'Softly' and Binance Card 'Going Strong' - CEO
---