Payments is the Main Battleground for Banks Amid Bitcoin Rise
Disclosure: Crypto is a high-risk asset class. This article is provided for informational purposes and does not constitute investment advice. By using this website, you agree to our terms and conditions. We may utilise affiliate links within our content, and receive commission.
A new report by the central bank of central banks once again showed that cryptocurrencies are moving in the right direction, as people are increasingly looking for faster and more convenient payments options. However, decentralized cryptocurrencies, which are still working to solve their scalability issues, are not the only ones competing in this sector, with banks and non-banks improving their services.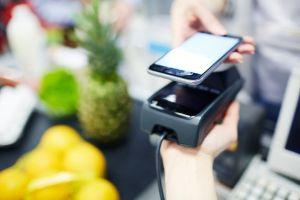 According to a report by the Bank for International Settlements (BIS), which is an international financial institution owned by sixty central banks, the three things that are shaping the future of payments are: speed, convenience and competition. While cash still reigns, the report finds that it's being used less for payments and more as a store of value, which is another area where the most popular cryptocurrency, Bitcoin (BTC), is trying to establish itself (which has been a much-debated question in the crypto community and beyond).
In the meantime, BIS concludes that:
payments are continuously shifted towards more convenient electronic payment methods by innovations and consumer preferences;
innovation and policy changes allow room for new players to join the game, which have been disrupting traditional bank-based ecosystem; fintechs and well-established "big techs" are mentioned in this context, which reminds of the ongoing war Facebook's been leading with the regulators from all sides over its not-yet-launched digital currency Libra;
banks often say that among financial products and services affected by technological developments and competition the most, payments are in the first place today and over the next five years;
the value of card payments relative to GDP is generally increasing;
cross-border card payments have grown twice as fast as domestic payments since 2012;
the value of small-denomination notes and coins in circulation which are typically used for payment is either decreasing or flatlining;
the use of large-denomination notes, which are typically used to store value as an alternative to bank deposits, is generally increasing;
Non-banks are moving into both retail and wholesale payments and are increasing their share in this market.
Moreover, BIS data shows that the volume of fast payments increased in 2018.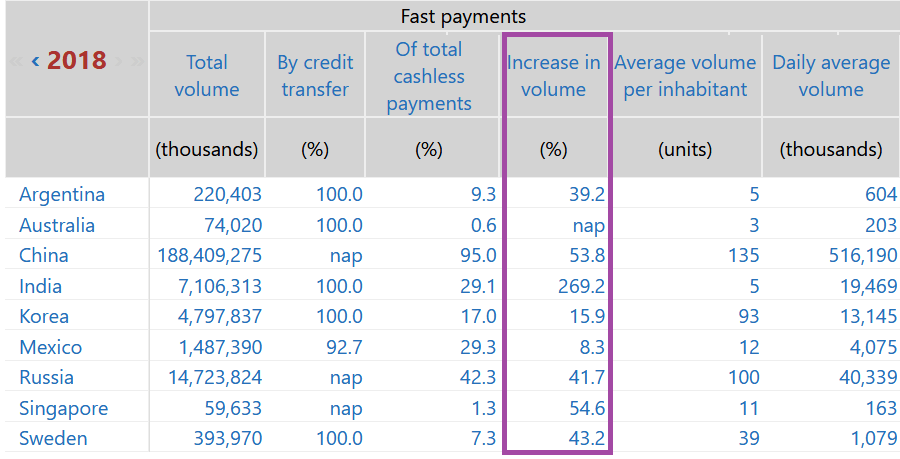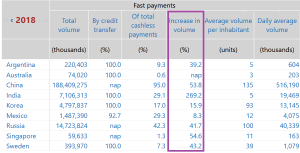 According to BIS, currently, fast retail payment systems operate in 45 jurisdictions. This is projected to rise towards 60 in the near future. "The average Swede makes about 40 fast payments per year thanks to the popularity of the Swish mobile payments app – now the front end for most payments, with a volume worth over 4% of GDP," they said.
The report, however, states, that "for most countries, the cashless society, or even a "less cash" society, has yet to materialize," with the exception of Sweden where "cash in circulation is decreasing and mobile payments booming at the expense of card payments."
In either case, as reported, central banks and financial authorities in some of the world's leading economies are eyeing the cryptocurrencies and digital fiats, as they simply can't ignore these technologies anymore. Even the Federal Reserve is "seriously considering" the development of a new and faster payments system for domestic use in the U.S., with the cryptocurrency author Mark Jeffrey commenting for Cryptonews.com that "the Federal Reserve has never been forced to innovate and compete: they have absolutely no idea how to do it." Moreover, as reported today, a new draft prepared by the EU states that the European Central Bank should consider issuing a public digital currency.
Other major economies are also heating up the war for control over money, with the G7 instructing its members to compete with cryptocurrencies and stablecoins by improving the existing financial system and issuing digital fiats.
___
Learn more: International Money Transfer: Western Union vs World Remit vs Bitcoin
---