Overnight Move Fuels EOS Decentralization Debate
Have EOS block producers turned autocrats? Or is EOS the most decentralized blockchain platform out there, an example of representative democracy? From one extreme to the other, this is the debate we find led online today, following what the EOS Israel community dubbed "EOS fifthing."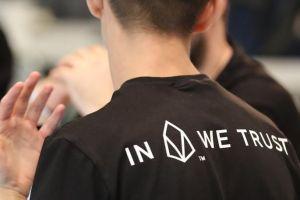 A proposal on EOS was made, approved, and executed on February 25, by which the network inflation is reduced from 5% to 1%.
Many have noticed this, calling the move an example of proper decentralized governance that works for its holders on the one hand, and an autocratic measure by which the block producers made themselves a single, centralized authority on the other. The latter seem to find fault in the way the proposal was executed - overnight and without a 15% of tokens needed for a proposal to pass.
Let's rewind just a bit and shortly explain how EOS works: it's built on delegated proof-of-stake (DPoS), a consensus algorithm where token holders vote to choose the top 21 Block Producers (BPs; the set of network validators). As the FAQ explains, the EOS network runs on the servers put in place by these elected BPs, as they are the ones who actually create blocks on the EOS network. Hence their responsibility is enormous. There is a 15% threshold, however: for all of the functions of the EOS blockchain to be unlocked, 150 million tokens need to be voted. The amount of votes somebody has is equal to the amount of their staked tokens. Active participants have to stay involved and alert so that they can vote, keep their vote unchanged or change it accordingly.
And this is where a problem seems to lie - as is generally an issue, voters don't vote. People have been pointing out online that it was reportedly clear from the start that the 15% threshold will not be met, given the low voter turnout.
Nonetheless, 17 BPs approved the proposal, with the site stating that 15 is needed for a proposal to pass. Additionally, some argue that this is simply the way DPoS works. Not only are BPs elected to run the network, hence representing the holders' interests, but there are also proxy voters and passive voters. That is, a proxy is somebody a passive voter can give the power to vote on their behalf. As Kyle Samani, managing partner at crypto hedge fund Multicoin Capital, explains, users stake their tokens to vote for a proxy as well, and this allows users to lend their voting power to a single account.
Finally, this proposal doesn't seem to be new. We find it created in March 2019, however with a total of 1.7% out of 15% voter turnout.
This proposal states that out of 5% annual rate of inflation EOS has had, 4% was being accumulated in the eosio.saving account and 1% is distributed to BPs. However, on March 5, 2019, the account had a token balance in excess of EOS 28.75 million (USD 108 million at the time), with c. EOS 3.6 million tokens added each month, with this number increasing through the mechanism of compounding inflation. EOS Authority states and other commenters report, though, that there were 34.1 million tokens (currently worth USD 132.3 million) in the account yesterday.
However, the community was unable to agree on how to spend this money and the account was turning into "an attack vector for the network." Therefore, the proposal had suggested leaving only the 1% for the BPs. All tokens in the account have been burnt - 3.3% of total supply. It remains to be seen how the situation will develop.
At pixel time (14:10 UTC, EOS trades at c. USD 3.9 and is down 7% in a day and 14% in a week.
Reactions:
__
__
---