Nuclear Power and Blockchain, Crypto Exchanges Boost Hiring + More News
Disclosure: Crypto is a high-risk asset class. This article is provided for informational purposes and does not constitute investment advice. By using this website, you agree to our terms and conditions. We may utilise affiliate links within our content, and receive commission.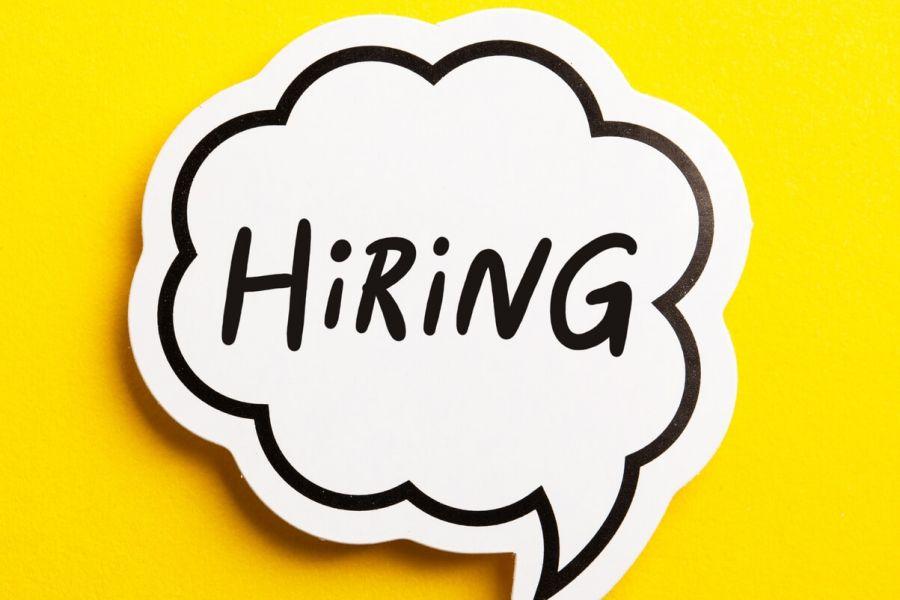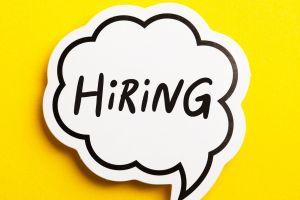 Crypto Briefs is your daily, bite-sized digest of cryptocurrency and blockchain-related news – investigating the stories flying under the radar of today's crypto news.
Blockchain news
The Chinese nuclear industry is tentatively looking at blockchain technology adoption proposals, reports media outlet The Paper. In the report, nuclear energy officials point to the fact that domestic energy companies, electric vehicles and liquefied natural gas (LNG) providers have all variously implemented blockchain-powered smart contracts, supply chain financing, billing and credit-related solutions. The authors ask if the Chinese nuclear industry, which is responsible for generating around 5% of the Middle Kingdom's total power, should follow suit.
Chinese business conglomerate Tencent has launched a blockchain accelerator program, per an official announcement, and reported by Chain DD. Tencent has issued an open call for applicants. It says that it wants to hear from startups providing industrial-level blockchain solutions, those looking to develop blockchain-related infrastructure and those looking to create new services and applications that make use of blockchain technology. The application deadline for interested startups is June 6, says Tencent.
OKEx Pool, a mining pool built upon the top cryptocurrency exchange OKEx, is now among the first batch of mining pools to join Ethereum (ETH) 2.0 Topaz testnet as a validator. Per the press release, OKEx Pool and OKEx will generate traffic and attract the attention of users and development teams, while working with the ETH network will allow mining pools to grow together and share future dividends.
Nasdaq, the second-largest stock exchange by market capitalization, has entered into a long-term, non-exclusive, collaboration agreement with enterprise blockchain software firm R3. Per the announcement, Nasdaq's Market Technology business will leverage R3's enterprise blockchain software Corda, in order to support new institutional-grade assets utilizing Corda Enterprise to manage the complete asset lifecycle for new and existing market infrastructure operators.
Exchanges news
Crypto exchanges and business connected to them have been expanding their workforce in anticipation of greater investor interest brought by the Bitcoin halving, as well as the investor in alternative assets amidst the pandemic-caused instabilities in traditional financial markets. Per Bloomberg, Coinbase lists dozens of openings; Kraken will recruit 350 instead of the planned 250 people this year; Binance added 25% to their 1,000 employees in the first quarter and is expanding the team supporting its new Binance Pool; and OKEx said it will announce a global hiring initiative in May to expand its workforce of more than 1,000.
Crypto adoption news
The CEO of a Russian crypto exchange says that global governments' reactions to the coronavirus pandemic's economic fallout are playing right into crypto's hands. Per RBC, the head of the XenaExchange trading platform states that central banks have already started printing money as an attempt to stave off financial chaos, while crypto markets have matured and bitcoin (BTC)'s forthcoming halving event leaves crypto poised to have its day in the sun when fiats begin to buckle.
The Crypto Valley may shrink by 90% and become a Death Valley, warns Lorenz Furrer, vice president of the public-private association Swiss Blockchain Federation. CNN Money reported in April that the association conducted a survey March 31-April 3, asking the country's 800 blockchain firms about the impact of the pandemic to their business. 200 responded: 4-5 said they are looking at bankruptcy in the next six months, while 88% said they wouldn't survive without state aid.
Investment news
KR1 plc, the London listed cryptocurrency and blockchain investment company, has invested a total of USD 75,000 in the Union Finance project, a credit mutual built on Ethereum. According to the press release, KR1 was joined in the Union seed round by 1kx, CoinFund, and a number of Ethereum DeFi angel investors. The company will receive a yet-to-be-determined amount of discounted tokens from this seed round participation.
Legal news
US District Judge Richard Seeborg of the Northern District of California has given preliminary approval for a USD 25 million settlement proposed by the Tezos Foundation to settle claims and end a consolidated class-action lawsuit, reports Law.com. The case was brought on behalf of investors who alleged that the initial coin offering on the Tezos (XTZ) blockchain violated U.S. securities laws. The judge described it as new terrain in this litigation, as it seems to be the first class action settlement of its kind connected to an initial coin offering.
Regulation news
The Cayman Islands Government has proposed a framework for virtual asset service providers in order to advance the financial technology capabilities of the jurisdiction, while complying with newly adopted international standards set by the Financial Action Task Force (FATF), they say in a press release. A virtual assets bill and amendments to four other bills were gazetted on Tuesday, 28 April and will be presented by the Minister of Financial Services at the next meeting of the Legislative Assembly. The framework would provide for the supervision of persons and entities facilitating virtual asset activities as a business, the government says.
Scam news
A fake crypto fundraiser that claims to be raising money for organizations helping Tokyo host the Olympic Games next year is now doing the rounds in Japan. The Olympic Games had been slated for summer this year, but have been pushed back to Summer 2021, in a move that is likely to set the Japanese organizers back millions of dollars. Per Trend Micro, the bogus email asks for crypto donations, and pertains to have been written by a member of the International Olympic Committee.
---