Novogratz Calls Another Bottom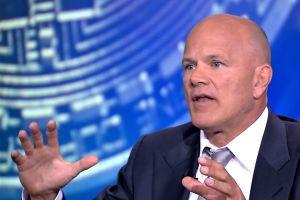 Michael Novogratz, a former hedge-fund manager who is heavily invested in digital currencies, called a bottom on cryptocurrencies in a tweet, however, the community does not completely agree - but does hope that the bottom is here.
This is the BGCI chart...I think we put in a low yesterday. retouched the highs of late last year and the point of acceleration that led to the massive rally/bubble... markets like to retrace to the breakout..we retraced the whole of the bubble. #callingabottom pic.twitter.com/EasTBYgjSj

— Michael Novogratz (@novogratz) September 13, 2018
The BGCI chart that Novogratz references is the Bloomberg Galaxy Crypto index, which measures the performance of the largest digital currencies traded in dollars. Although it is still too early to say whether his prediction is right or not, the market did rise within the past 24 hours: Bitcoin is up around 2% as of the time of writing, Ethereum jumped more than 10%, while the vast majority of other top 50 coins by market capitalization are also in green.
Top 10 coins in the last 24 hours: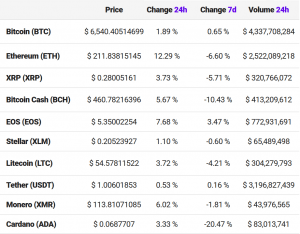 Novogratz's opinion on the current state of the market is not too widely shared, although this could be because the community seems to be losing their naive optimism.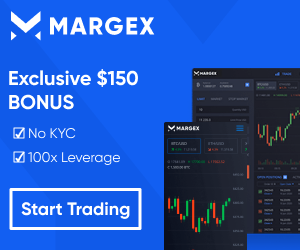 "I think he doesn't know any more than you do. But I like," said Reddit user u/Bayminer. "Maybe. Maybe not," concludes u/DelfinGuy. Even the replies to Novogratz's original tweet include pessimism: "History doesn't always repeat itself," says @fathead___.
Veteran digital currency analyst, Willy Woo, had earlier written about his own insight into the current market situation:
Nice live chart by @unchainedcap from their article on HODL waves. To my eye, that yellow band flattening to a level similar or below the last HODL wave signifies the end of the bear and the next period of accumulation, guessing maybe 6-12 months away. https://t.co/extiWAwlG8 pic.twitter.com/mGB3VpVRCM

— Willy Woo [beware of imposters] (@woonomic) September 9, 2018
This could go hand in hand with Novogratz's bottom tweet as the market recovers from last week's Black Wednesday - but the fact is, nobody can know until it happens.