Total Tokenization, Taproot, Bitcoin ETF + More News
Get your daily, bite-sized digest of cryptoasset and blockchain-related news – investigating the stories flying under the radar of today's crypto news.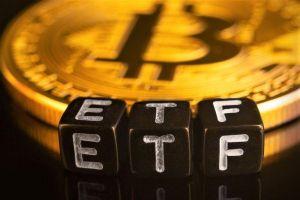 Adoption news
The vice president of the Russian metals giant Norilsk Nickel has spoken out about his company's ambitious tokenization plans, saying new platforms now make it possible to "tokenize anything." The firm has recently unveiled its first offerings on its metals token platform, which was green-lighted by the Russian Central Bank earlier in the year. And in an interview with Indicator, VP and sales chief Anton Berlin said his company is following a business model that "assumes [Russian] regulation" on crypto and tokenization-related issues "will gradually change," becoming more business-friendly in 2021 and beyond.
Bitcoin news
With the agreement by Binance Pool, the mining pool run by major crypto exchange Binance, all the major pools are now prepared to support Taproot, one of the most anticipated Bitcoin (BTC) upgrades, and its largest alteration since 2017. According to crypto mining pool Poolin VP Alejandro De La Torre, Binance Pool finally said 'yes' to the upgrade support, after being the only one with over 10% of the network that hadn't done so. "Mining pools in favor of the taproot upgrade now at 91.05%!!," said De La Torre.
Major US asset manager VanEck has once again submitted an application to the US Securities and Exchange Commission (SEC) for an exchange-traded fund (ETF) based on bitcoin (BTC), the "VanEck Bitcoin Trust." The document was filed on December 30, saying the ETF would trade on the Cboe BZX Exchange.
Regulation news
The Serbian government will permit the issuance and trading of digital assets and related services under the Digital Asset Law, which officially went into effect on December 29, eight days after it had been published in the official gazette, thus reversing the country's previous policy. It will be applied six months from now. Per the law, digital asset service providers in Serbia can operate after "obtaining permission from the supervisory authority," while the Securities Commission and the National Bank of Serbia are tasked with the supervision and applying the law.
Bitcoin custodian firm BitGo agreed to pay USD 93,830 in a settlement pact with the US Treasury for 183 "apparent violations" of multiple sanctions programs related to digital currency transactions, said the announcement. As a result of deficiencies related to BitGo's sanctions compliance procedures, it said, BitGo failed to prevent persons in the Crimea, Cuba, Iran, Sudan, and Syria from using its non-custodial wallet service. The statutory maximum civil monetary penalty applicable in this matter is USD 53m, the department said.
The US Treasury Department's proposed rules per which users would be required to comply with Know-Your-Customer (KYC) measures if they want to send their crypto to a private wallet may be ineffective, found blockchain analytics firm Elliptic. The firm said in their open letter that the rules could "adversely impact" the effectiveness of existing Anti-Money Laundering and Countering the Financing of Terrorism (AML/CFT) regulations, that the rules overstate the risks proposed by unhosted wallets as transactions can already be traced, that the Treasury's 15-day comment period for this rule is "unjustifiably short," and that rules "would impose an unjustified tax" on financial innovation.
Mining news
The Russian gas provider Gazprom, one of the nation's most affluent companies, has invited third-party crypto mining operators to set up shop in a Siberia-based plant operated by its oil arm, Gazprom Neft. Per a report from Forklog, the subsidiary will convert gas from an oilfield in the Khanty-Mansi Autonomous Okrug into electrical power that it will then provide to miners, who are keen to make use of cheap electricity and set up shop in Siberia, famous for its bitterly cold winters. Cold weather bases are ideal for crypto miners, whose rigs can otherwise overheat, unless cooled at great expense.
Blockchain news
WeMade Tree, the South Korean gaming giant WeMade's blockchain arm, has released an Android version of its first flagship blockchain gaming title. Per CEOScoreDaily, the firm has finally released the game, named Bird Tornado, on its Wemix platform, making it available for download on the Google Play Store. The firm has also developed an exchange platform that lets players swap in-game currencies for other digital assets, and said that an iOS version is in the pipelines.
---