"No-one Wants to be Left Behind by Blockchain"
Disclosure: Crypto is a high-risk asset class. This article is provided for informational purposes and does not constitute investment advice. By using this website, you agree to our terms and conditions. We may utilise affiliate links within our content, and receive commission.
A new survey shows that three of the biggest reasons stalling blockchain adoption in businesses are cost, not knowing how to start, and lack of governance. Other reasons, such as users not seeing the benefits, audit/compliance demands and regulator discomfort are another big part of a slow rate of adoption. However, it doesn't mean that companies are not interested in the nascent technology.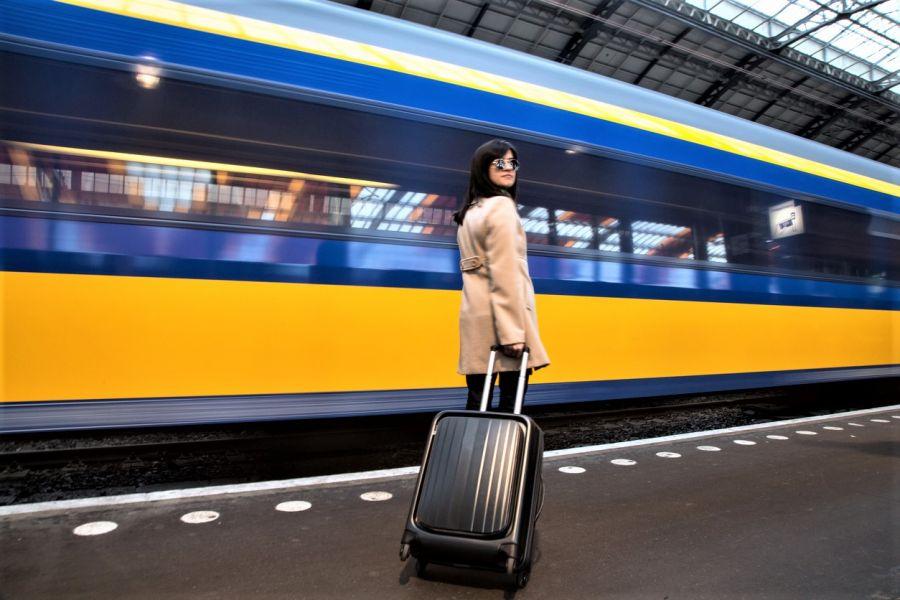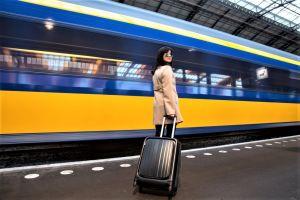 "What business executives tell us is that no-one wants to be left behind by Blockchain, even if at this early stage of its development, concerns on trust and regulation remain," Steve Davies, Blockchain Leader at PwC, a multinational professional services network, was quoted as saying in a press release about The Global Blockchain Survey 2018 by PwC.
According to him, creating and implementing blockchain to realize its potential is not an IT project.
"It's a transformation of business models, roles, and processes. It needs a clear business case, an ecosystem to support it; with rules, standards and flexibility to deal with regulatory change built in," Davies said.
Meanwhile, in an interview with Bloomberg, Grainne McNamara, a principal at PwC, said that many organizations are also having a hard time proving that the technology is better than what they already have and offers a good return on investment. "A lot of people took a few steps and are pausing before the bridge. They might be having a hard time articulating the ROI [Return On Investment]," McNamara said.
The PwC survey included 600 executives from 15 territories, of which 84% say that their companies have some involvement with blockchain technology. Most of the companies are at the development stage for blockchain solutions, while 15% of respondents said their blockchain solution is live.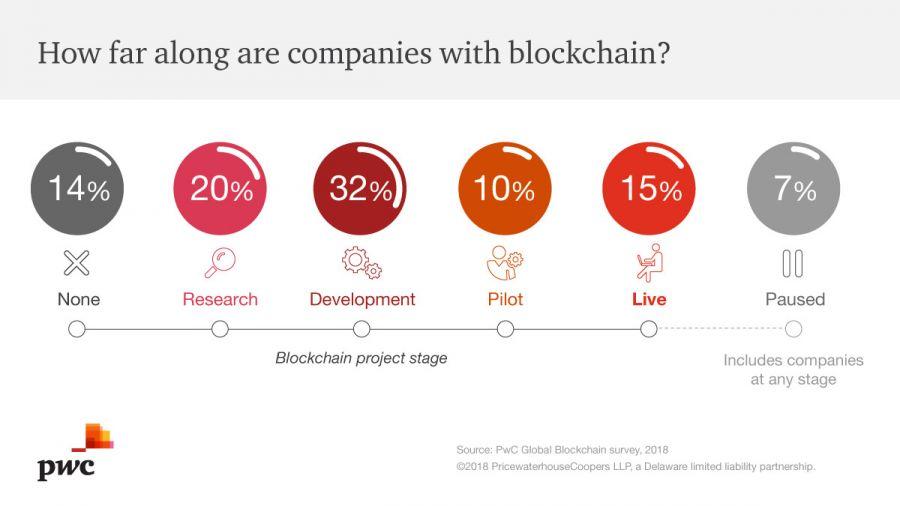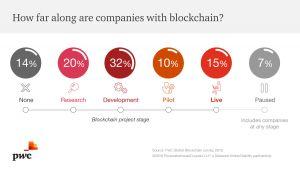 As to why they're not making much progress with their blockchain project, a total of 51% named cost as one of three reasons. "Unsure how to start" and "lack of governance" are the second and third most quoted answers.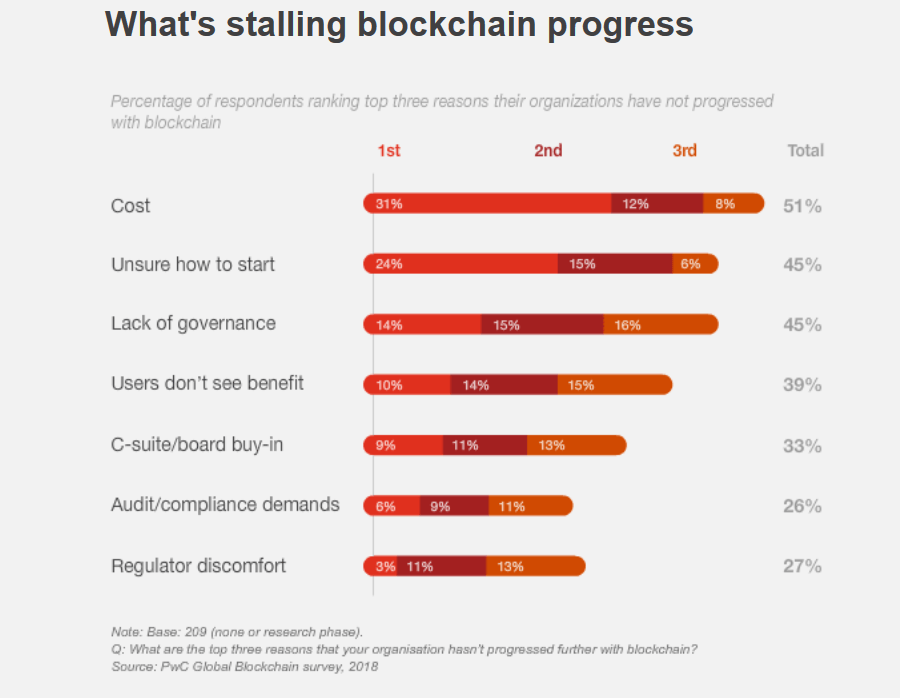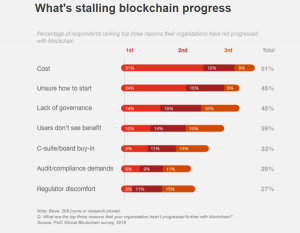 The survey release states, "Before jumping into a blockchain initiative, you need to ask yourself a few questions: what am I strategically trying to get done? This starts with pain points that are tested against key criteria, to determine if blockchain is a good fit or if other technologies are better placed."
Also, executives have highlighted other barriers to blockchain adoption: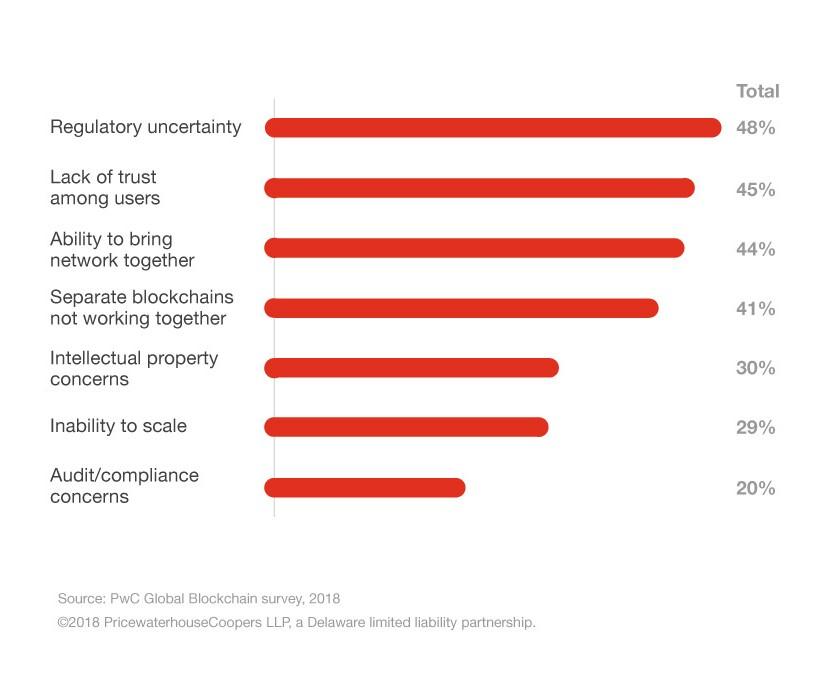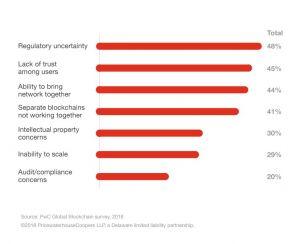 PwC identified four key areas for focus in the development of internal or industry wide blockchain platforms:
Make the business case: organizations can start small, but need to set out clearly the purpose of the initiative so other participants can identify and align around it.
Build an ecosystem: Participants should come together from different companies in an industry to work on a common set of rules to govern blockchains. Of the 15% of survey respondents who already have live applications, 88% were either leaders or active members of a blockchain consortium.
Design deliberately around what users can see and do: Partners need rules and standards for access permissions. Involving risk professionals including legal, compliance, cybersecurity – from the start will ensure blockchain frameworks that regulators and users can trust.
Navigate regulatory uncertainty: The study warns that blockchain developers should watch but not wait as regulatory requirements will evolve over the coming years. It's vital to engage with regulators to help shape how the environment evolves.
______
However, there are examples of blockchain implementation that showcase the technology's merit. One of those industries is the coffee industry, where blockchain is the working solution for making sure the coffee beans come from environmentally sustainable farms and/or those with fair trade practices. This goes hand in hand with experts who believe that blockchain's earliest viable applications will likely be in supply chain management, rather than financial services.
In either case, the technology is currently placed at the "trough of disillusionment" on the Hype Cycle for Emerging Technologies by Gartner Inc., an American research and advisory company. Additionally, according to the company, blockchain will reach the plateau of productivity – the end stage of mass adoption – in five to ten years.
Still, the current state of the technology is nothing to worry about, according to some experts, as it took the internet some three decades to move from ARPANET to the World Wide Web.
---