No Legal Bitcoin Mining in Iran Until Late September
Iran has banned crypto mining over the summer as the electricity demand sees a major increase in this period - effective immediately.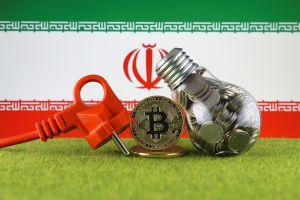 Per the Iran Front Page, Iranian president Hassan Rouhani forbidden to mine digital currencies until late September, because it puts a massive burden on the national power grid.
According to Bloomberg, the end-date is September 22.
"The authorized mining of cryptocurrencies does not consume much electricity and needs just around 300 megawatts," Rouhani was quoted as saying. But the unauthorized crypto miners "consume a lot of electricity; they consume about 2,000 megawatts."
Furthermore, about 85% of the crypto mining activity is unlicensed.
Therefore, the latest prohibition includes the authorized miners as well, but per Bloomberg, this ban may push them into the black market.
Meanwhile, analytics firm Elliptic estimated that Iran houses 4.5% of all Bitcoin (BTC) mining.
Given the high percentage, the officials have blamed the popularity of crypto and its mining for the ongoing blackouts, along with a drought and increased manufacturing.
As reported, in late October last year, Iran said that cryptocurrencies legally mined in Iran "will only be exchangeable when they are used to finance imports from other countries."
And just a few days ago, it was reported that the country reportedly enlisted the help of intelligence officials to track down illegal cryptocurrency mining farms, with the Ministry of Intelligence helping to set up committees across Iran to find and seize these farms.
____
Learn more:
- Chinese Miners Block Mainland IP Access as Beijing's Purge Intensifies
- Analysts See 'Seismic shift' In Bitcoin Mining Amid Chinese 'Crackdown'
- Iran Issues Over 1,000 Licences for Crypto Mining
- Venezuela Paying Iranian, Turkish Companies in Bitcoin – Report
---