NFTs on Samsung, Taxing Crypto Loans, BTC Transaction Risk Score + More News
Get your daily, bite-sized digest of cryptoasset and blockchain-related news – investigating the stories flying under the radar of today's crypto news.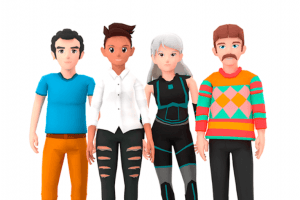 NFTs news
The makers of the blockchain-powered VR game Decentraland (MANA) said that their Marketplace app has been added to the Samsung Blockchain Wallet, a feature of Samsung's most recent smartphone releases. Per an official post, Decentraland stated that the move would "allow the safe storage of non-fungible tokens (NFTs)" as well enabling trading for its LAND in-game currency and Decentraland NFTs.
Tax news
While borrowing and lending dollars doesn't typically result in taxable events, doing the same using cryptocurrencies could, because cryptos are treated as property by the US Internal Revenue Service (IRS), said Shehan Chandrasekera, the Head of Tax Strategy at crypto tax software CoinTracker.io. He added that the IRS has not issued any guidance on how crypto loans should be taxed, so there are a couple of practices to make a strong case for non-taxability: a) document that involved parties are treating the transaction as a loan, not as a sale; b) loan documents could have a requirement to return the collateral in the exact same cryptocurrency (if possible) provided to the lender to preserve fungibility standards and avoid getting taxed as a sale.
Security news
Blockchain analytics software firm CipherTrace has announced cryptocurrency real-time transaction risk scoring with predictive capabilities, which they said can help exchanges and other Virtual Asset Service Providers to predict the risk of a bitcoin (BTC) transaction before it is committed to the blockchain. Per the press release, this will help protect customers who have had cryptocurrencies that were stolen and those that face ransomware threats, as well as financial investigators to ensure compliance with Anti-Money Laundering (AML), Counter-Terrorist Financing (CTF), and sanctions requirements.
Cryptojacking cases are rife on the Mexican public cloud, reported El Economista. The newspaper stated that Mexican companies making use of the public cloud system have experienced instances of malicious actors using cloud computing capacity they have paid for to unwittingly mine cryptocurrencies for third parties.
Regulation news
US Securities and Exchange Commissioner Hester Peirce told Blockchain Association Singapore that she disagrees with the Commission's enforcement action against major messaging company Telegram. Peirce said that she did not support "the message that distributing tokens inherently involves a securities transaction," adding that what the SEC's Telegram complaint "cast as evidence of an illegal securities offering—that 'the project would require 'numerosity': a widespread distribution and use of Grams across the globe'," she sees as "a necessary prerequisite for any successful blockchain network."
Blockchain security firm CoolBitX and on-chain analytics company Elliptic have teamed up in an effort to help crypto companies better meet the regulatory demands, such as the Financial Action Task Force's (FATF) Travel Rule. The partnership should result in a complete solution to fulfill AML and compliance obligations - Sygna Bridge along with Elliptic's crypto transaction and wallet screening offered to Virtual Asset Service Providers to comply fully with the FATF's AML and CFT regulations.
Blockchain news
The city of Chengdu, in China, is set to be handed industry 4.0 tech regulatory sandbox status, allowing for companies in the city to experiment with fintech and blockchain-powered business operations without the need to wait for regulatory frameworks to be put in place. Per NBD, the sandbox will be policed by a local branch of the central bank, the People's Bank of China (PBoC).
Investment news
NEM Ventures, the VC and Investment arm of the NEM (XEM) blockchain ecosystem, has announced an investment in SharpShark, a blockchain-powered tool that helps to protect intellectual property. The press release added that Symbol, a protocol upgrade of NEM's enterprise blockchain, is due to launch later this year.
---