New Investors Led Crypto Selloff Last Week, Miners Had Limited Effect
Disclosure: Crypto is a high-risk asset class. This article is provided for informational purposes and does not constitute investment advice. By using this website, you agree to our terms and conditions. We may utilise affiliate links within our content, and receive commission.
Bitcoin (BTC) miners did send more BTC to exchanges at the end of last week, but so did others, according to Phillip Gradwell, Chief Economist at on-chain analytics and intelligence firm Chainalysis, which suggests that miners did not drive further price declines. Meanwhile, most of the BTC and ethereum (ETH) sellers in the "awful" past week were recent investors.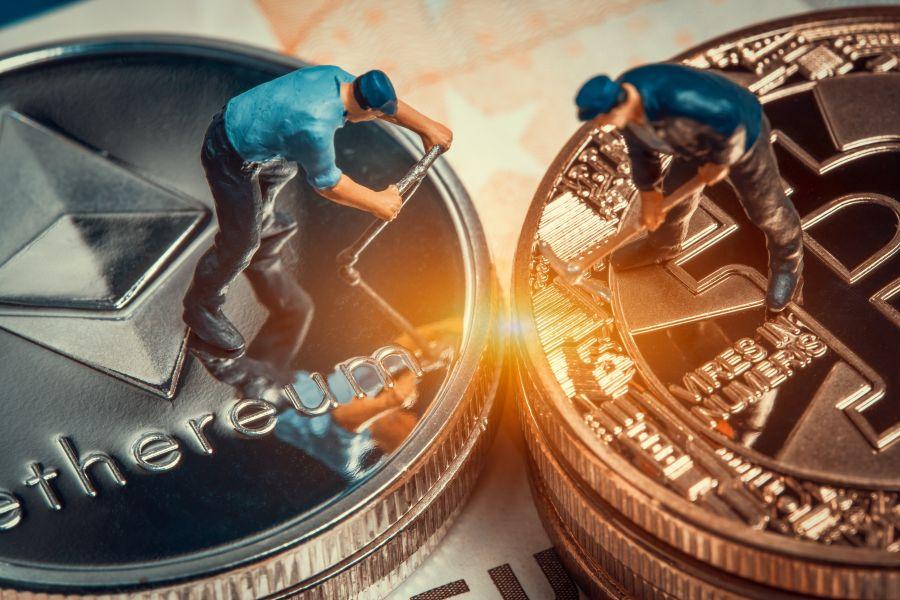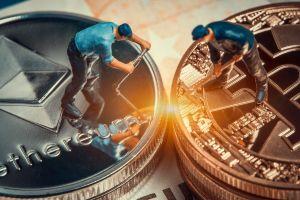 The announcement of tighter regulation on crypto mining and trading in China is one of the latest major entries to the list of possible causes of the most recent price fall. The announcement, however, has again raised questions in the industry about the importance of miners in the market, Gradwell wrote in his latest report.
But while miners are relevant for securing the network, "they have a limited effect on the market in the short-term." 75% of BTC inflows to exchanges in May 2021 so far were from other exchanges, while miners were responsible for just 1% of exchange inflows.
"Miners do not provide that much liquidity to the market [and] while miners did sell more bitcoin at the end of last week, switching to selling on fiat exchanges rather than purely crypto exchanges, other people sold more bitcoin as well, so the relative importance of miners remained low," the Chief Economist concluded.
According to ByteTree, in the past week, miners have sold more coins than they've generated. This hasn't been the case in the past day though.


Cryptoasset prices are recovering after the last week's selloff but major losses were recorded during the dip, as more than USD 3.2bn were sent on-chain at a loss by new investors, constituting the largest one-week USD loss of all time. However, the percentage losses were still below those of 2017 and March 2020 crashes, according to Gradwell.
Large amounts of BTC being sent at a loss suggest that "people are heading for the exit and losses are being realized," he said, adding that BTC 1.2 million was sent at a 5% to 25% loss, and BTC 120,000 was sent at a greater than 25% loss.
Nevertheless, it had a smaller number of bitcoin sent on-chain at a loss compared to the late 2017 and mid-March 2020 crash, showing that it wasn't the worst bitcoin holders capitulation in history.
Still, it constitutes the largest realized loss when measured in USD terms, as at least USD 3.2bn worth of bitcoin was sold. Almost all of this loss was incurred by bitcoin held between 4 and 13 weeks prior to being sent, meaning that most of the sellers were recent investors.
Meanwhile, Ethereum (ETH) did experience the largest ETH holders capitulation ever recorded. According to Gradwell, ETH 22.6m was sent at a 5% to 25% loss, but there was a relatively small percentage of holders who sold at a 25% or greater loss. As such, realized ETH losses were not high in percentage terms.
Looking at the average cost of bitcoin and ether acquired by investors who entered in the last 12 months, Gradwell said as BTC dipped well below its average USD 37,800 acquisition price, recent investors were doubting their purchases.
"The price dipped below the current [USD] 37.8k average cost of bitcoin held by investors who entered in the last 12 months. If the price had remained below that level for a while it would suggest that recent investors were doubting their buy-and-hold valuations. However, the bitcoin price recovered to this price floor level and has closed at that level for most of the week."
As for ether, its price remained significantly above the USD 1,700 average cost held by investors who bought it during the last 12 months.
"While the ethereum price fall was precipitous, it was from a recent and short-lived all-time high, which appears to be well above most people's lower bound valuation for ethereum," Gradwell wrote.
As long as crypto does not enter another winter, the average cost of assets held by investors who entered in the last 12 months is likely to continue to provide a floor, he said, adding that another winter in the market is unlikely given the scale of investment at stake now.
Despite the last week's challenges, the industry appears to be responding and most investors remain confident, but it remains to be seen how investors who didn't panic will act in the near future, he concluded.
At 13:38 UTC, BTC is trading at USD 40,140 and is up by 2% in a day and 8% in a week.. ETH increased by 3% in a day and 14% in a week, trading at USD 2,877.
____
Learn more:
– Flash Crash Post-Mortem: Overleveraged Crypto Gamblers Did It Again
– Elongate: Market Rereads Bitcoin FUD Playbook & Waits For The Next Tweet
– Skeptics Keep Tether Busy Despite Latest Transparency Round
– Analysts See 'Seismic shift' In Bitcoin Mining Amid Chinese 'Crackdown'
---