14 New Coin Listings on Exchanges - Next Crypto to Pump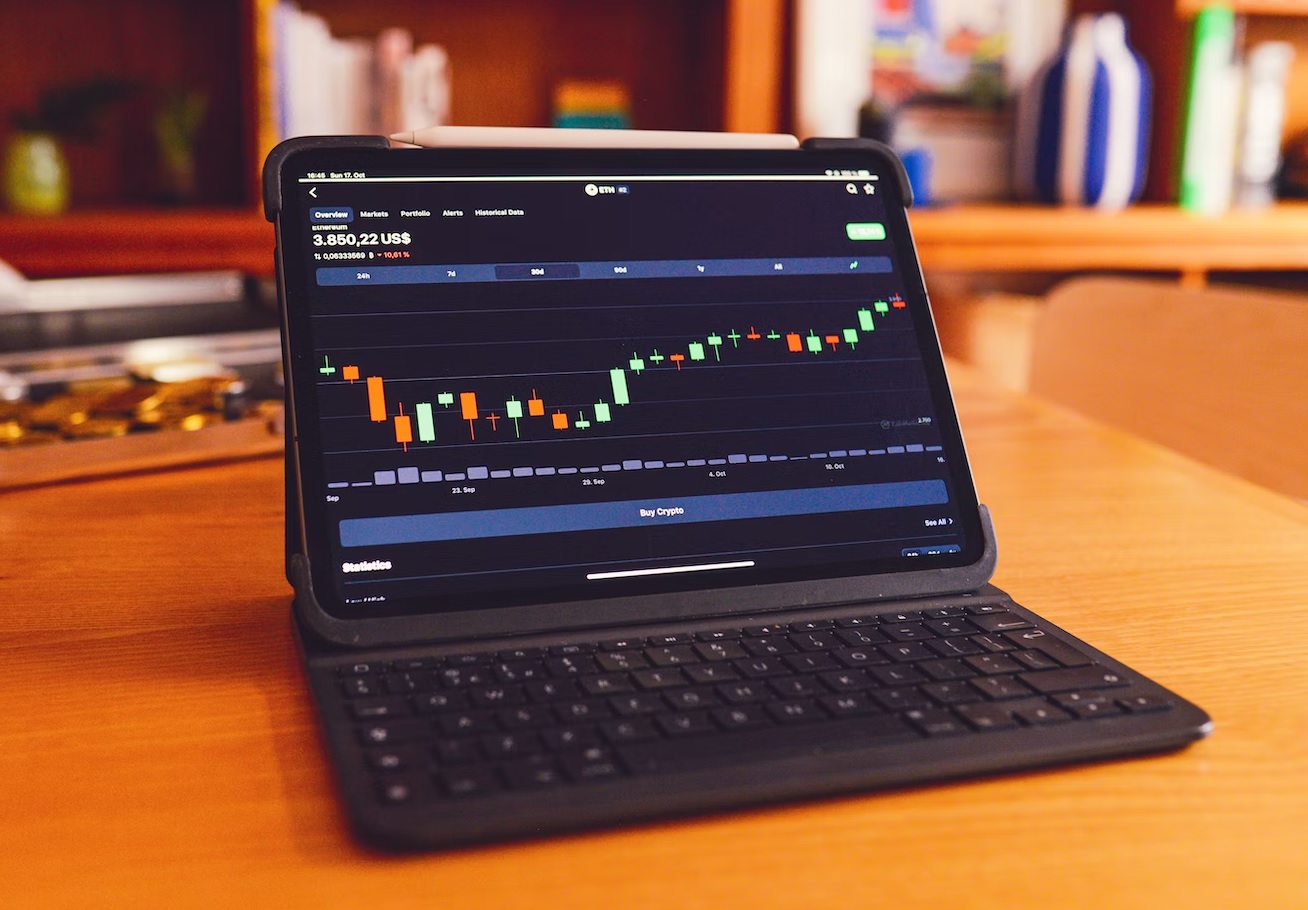 Disclaimer: The Industry Talk section features insights by crypto industry players and is not a part of the editorial content of Cryptonews.com.
New crypto exchange listings often offer investors the possibility to get in early on the next cryptocurrency to pump.
During this guide, we'll be taking a look at 14 crypto projects that could be the next new coin listing to pump and providing a step by step guide detailing how to prepare for and buy a new exchange listing.
Best New Coin Listing for 2023 - Top List
Each of the projects we've included have huge upside potential and could be the most promising new coin listing set to pump in 2023:
Wall Street Memes - A hot new meme crypto that raised over $25 million in presale within just a few months. It enjoys a following of over a million people on various social platforms. By staking $WSM, you can earn an APY exceeding 60%.
Bitcoin BSC - An advanced staking platform inspired by Bitcoin's principles that offers rewards every 10 minutes. It uses a green PoS mechanism, ensuring speedy transactions and minimal fees. The ongoing presale has collected nearly $2 million in less than 10 days.
yPredict - A cryptocurrency trading and research platform. Stake $YPRED to earn passive income, access a P2E hub, and Learn2Earn environments.
Launchpad XYZ - A Web3.0 portal giving members access to a range of services, including presales, NFTs, and cryptocurrency wallets. The LPX token is available to purchase on presale for $0.035.
Tamadoge - A play-to-earn meme cryptocurrency token offering high utility. Use $TAMA to purchase in-game NFTs and take part in P2E arcade games.
Lucky Block - A cryptocurrency rewards ecosystem that lets users win luxury cars, holidays and watches.
Battle Infinity - Hold $IBAT tokens to swap and trade cryptos through a decentralized exchange. Win rewards by engaging in P2E modes and generate passive income by staking tokens.
Adshares - A cryptocurrency platform that is using blockchain technology to revolutionize the advertizing industry.
LooksRare - List and explore some of the best NFTs through this community-driven NFT marketplace. Users can participate in the ecosystem and generate $LOOKS tokens.
Efinity Token - Created by the Enjin team, this crypto project allows gamers to trade tokenized gaming items.
Kromatika - This advanced DEX aggregator platform offers investors decreased slippage and the best possible prices.
CarboFoot - A move-to-earn cryptocurrency ecosystem that rewards members for cycling and reducing their carbon footprint.
Beefy Finance - Stake crypto assets on different blockchain networks through this multi-chain ecosystem.
Digipad - Through this ecosystem, members can launch and invest in new ICOs (Initial Coin Offerings).
A Closer Look at the Next Crypto to Pump After Exchange Listings
In order to give crypto investors and traders as much choice as possible, we've included projects spanning a range of sectors and networks.
1. Wall Street Memes - The New Meme Token for Staking with an APY of Up Over 60%, Raised More Than $25 Million In Presale
Wall Street Memes (WSM) is a trending new crypto with community-centric principles and massive investor backing.
It is linked to the Wall St. Bulls NFT collection on Ethereum that sold out in 2021 within 30 minutes. The platform has a strong community following, exceeding one million across various social networks.
In May 2023, the brains behind Wall St. Bulls launched WSM, which has since made rapid progress through its presale.
Each token is priced at $0.0337 USDT, and the platform has successfully raised over $26 million within a few months.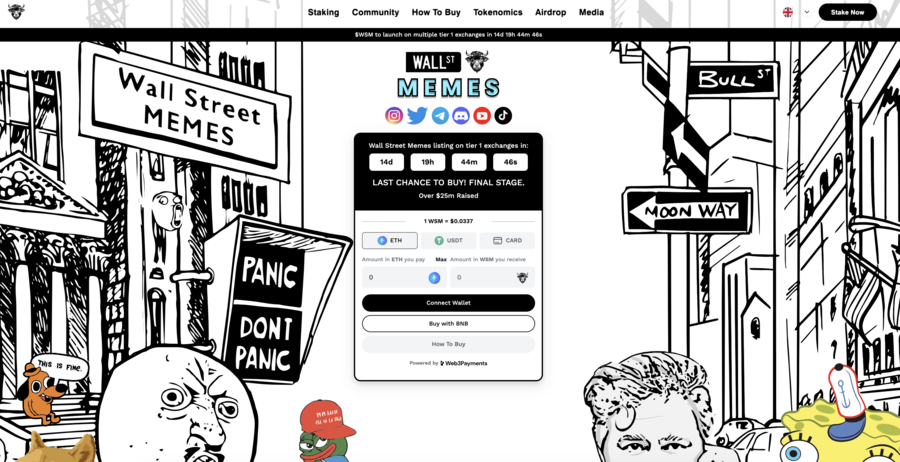 Understanding that presales bring along their set of uncertainties is crucial. Nonetheless, projects like Wall Street Memes, backed by a strong community, generally yield sustainable long-term gains.
Moreover, WSM comes with a staking facility offering an annual percentage yield of over 60%. As per the latest data, staking participants can earn 75 WSM per block as incentives.
Notably, over 320 million WSM tokens have been staked on the platform, showing strong investor trust in the platform.
Also, Wall Street Memes caught the attention of influential figures like Elon Musk, who has engaged with the token's Twitter account.
This growing attention likely paves the way for WSM's listing on major crypto exchanges in the coming weeks.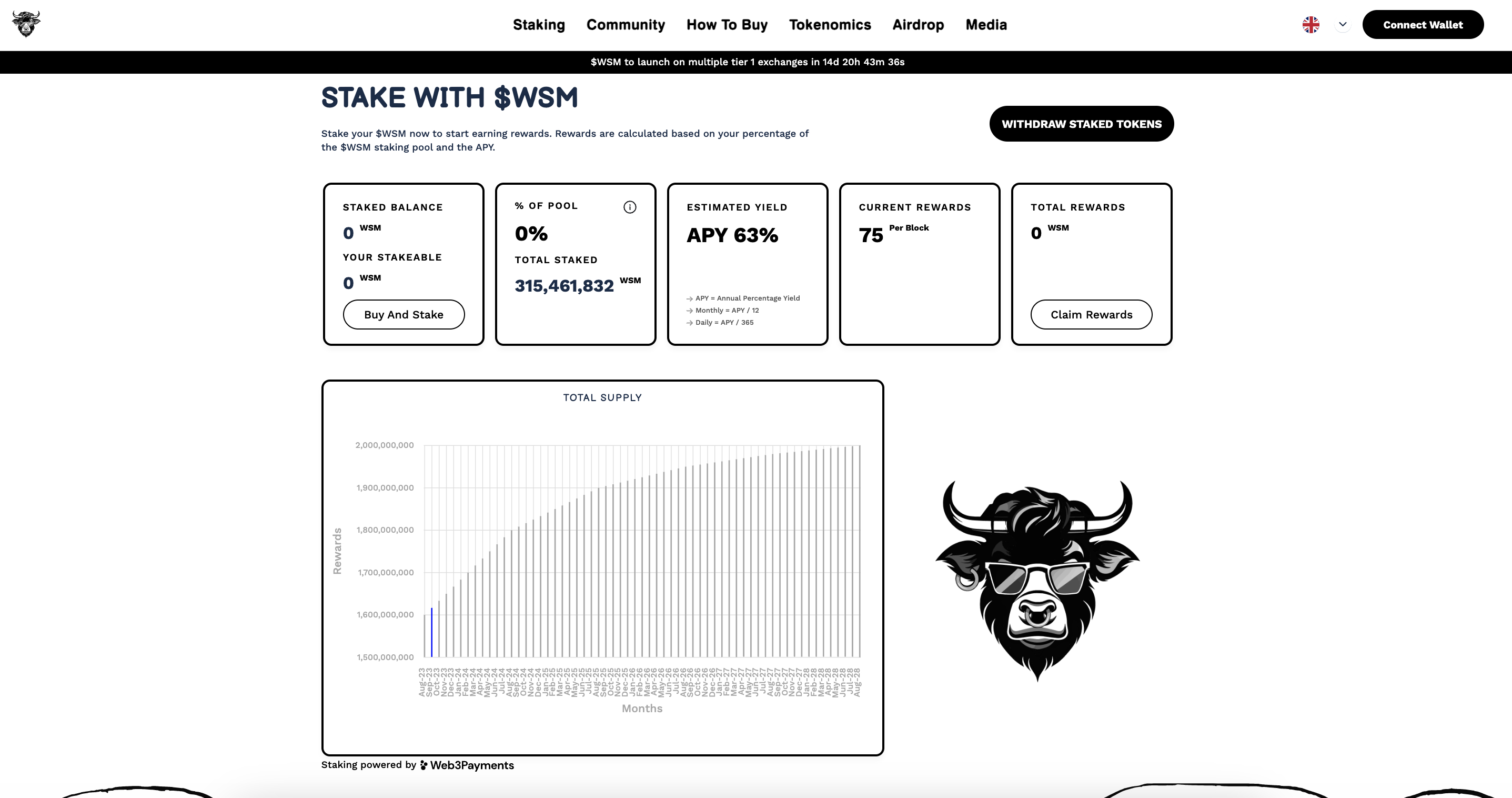 The Wall Street Memes whitepaper outlines that 50% of its 2 billion WSM tokens are set aside for initial sale.
The remaining tokens are divided as 30% for community incentives and 20% to boost exchange liquidity.
This strategy aims to reduce the risks of market sell-offs stemming from team-owned tokens, an issue commonly observed in other meme cryptos.
You can join the Wall Street Memes Telegram channel for the latest updates.
| | |
| --- | --- |
| Presale Started | 26 May 2023 |
| Purchase Methods | ETH, USDT, Credit Card |
| Chain | Ethereum |
| Min Investment | 100 $WSM |
| Max Investment | None |
2. Bitcoin BSC - A New Green Staking Crypto Platform with Affordable Transactions, Nears $2M In Presale
Bitcoin BSC (BTCBSC) is a promising new token seeking to redefine the staking space with fast reward payouts with a foundation based on Bitcoin's principles.
In contrast to Bitcoin's Proof-of-Work model, BTCBSC employs a Proof-of-Stake (PoS) framework, providing an eco-conscious alternative and enabling users to earn passive income through staking.
Launched at a base price of $0.99, the project has raised nearly $2 million within nine days of going live.
Additionally, market enthusiasm for Bitcoin-inspired cryptos is relatively high. For example, BTC20, another Bitcoin-inspired staking token, saw a 7x jump after its Uniswap listing after selling its presale in two weeks.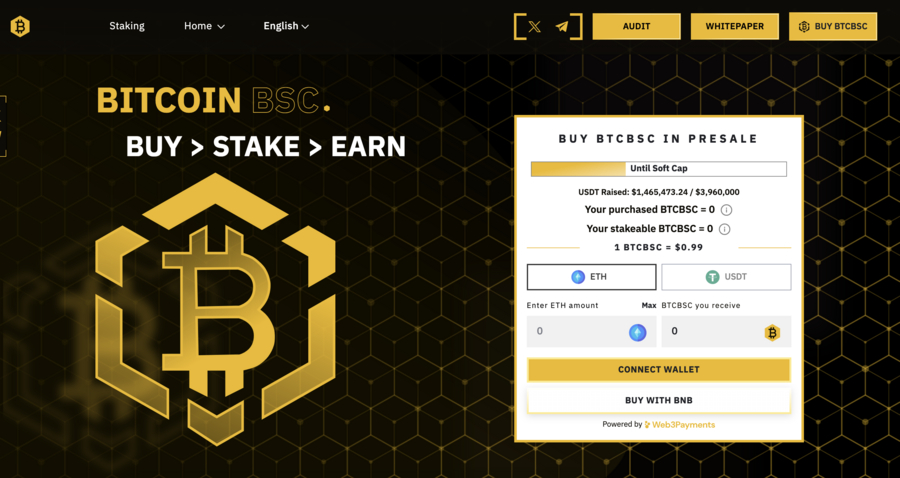 The Bitcoin BSC whitepaper states that staking returns are given every 10 minutes.
How does this work? If you hold a certain share of tokens in the staking pool, your yield will be proportionately calculated, making the project especially exciting for those who join early.
Currently, the platform offers an APY of over 300%.
In line with Bitcoin's original 21-million token supply model, BTCBSC starts with an initial pool of 6.125 million tokens.
The presale started with 4 million tokens while reserving 2.125 million for the following phase to cater to the expected oversubscription.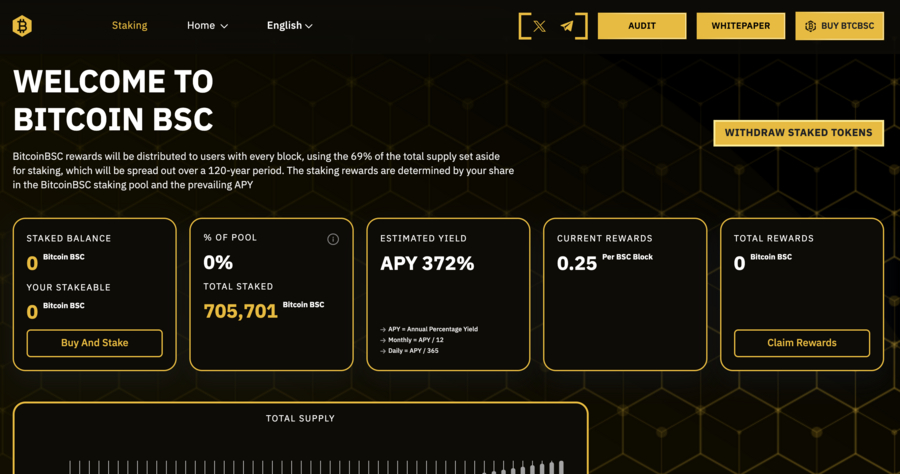 The remaining 14.55 million tokens are set aside for staking and will be progressively accessible over a 120-year timescale.
Built on the more cost-efficient Binance Smart Chain, Bitcoin BSC offers a faster transaction speed and cost-effectiveness than Bitcoin or Etheruem-based projects.
Investors can enter the Bitcoin BSC Telegram channel for the most recent updates.
| | |
| --- | --- |
| Presale Started | September 5 2023 |
| Purchase Methods | ETH, USDT, BNB, Credit Card |
| Chain | BNB Smart Chain |
| Min Investment | $10 |
| Max Investment | None |
3. yPredict - Earn Passive Income through this Cryptocurrency Platform
yPredict is a cryptocurrency analytics and research platform. The purpose of this ecosystem is to leverage AI technologies to offer predictive models on the outlook of certain digital currencies. The models are generated by AI developers, researchers, and financial quants, who distribute their predictions through a financial marketplace.
These models can be purchased as monthly subscriptions with $YPRED, the native cryptocurrency. After being listed at $0.0375 per token, this token recently conducted its presale. Currently, $YPRED is priced at $0.05 but will jump to $0.12 by the final round.
Within the ecosystem, AI trading signals are used to provide members with a detailed perspective on how the markets may perform next. yPredict uses 25+ charting patterns to determine whether a token is bullish or bearish.
Furthermore, the platform conducts real-time sentiment analysis of popular coins. By using more technical indicators, yPredict can give a proper insight into the future outlook of the cryptocurrency space.
While we cannot predict whether $YPRED will increase in value after its listing, the token can be staked on the ecosystem to generate passive income. Firstly, yPredict will introduce staking pools where 10% of all new subscription revenue will be sent to existing token holders.
On these pools, 15% of all swapping fees will also be distributed. Thus, loyal community members will benefit as the platform expands. One can also access the play-to-earn hub on yPredict to make directional bets on the future position of the crypto space. The most accurate performers will be rewarded with tokens.
Through a Learn2Earn ecosystem, users can take assessments and earn tokens. The yPredict presale has already raised over $750K since launch. Read the yPredict whitepaper to find out more about this cryptocurrency. Join the Telegram channel for regular updates.
| | |
| --- | --- |
| Presale Started | Q1 2023 |
| Purchase Methods | MATIC, ETH, USDT, BNB, Credit Card |
| Chain | Polygon |
| Min Investment | 200 YPRED |
| Max Investment | None |
4. Launchpad XYZ - Access a range of Web3.0 Services with this Cryptocurrency
With the growing popularity of Web3.0, Launchpad XYZ aims to release a platform that offers access to a variety of decentralized activities through one portal. By using Launchpad XYZ, users can access some of the best blockchain projects.
The native token, $LPX, can be used within the ecosystem to avail different benefits. On Launchpad XYZ's decentralized exchange (DEX), one can stake $LPX to get discounts on trading fees. The DEX lets users access hundreds of trading pairs and even take out perpetual contracts for certain pairs.
Launchpad XYZ will offer its own Web3 wallet through which users can swap tokens, interact with different decentralized applications, and access a range of Web3.0 services.
Through this ecosystem, users can search NFT marketplaces and curate a collection by creating a personalized NFT gallery. Your NFTs can also be used as collateral to take out loans using the digital assets collateralized loans feature.
Launchpad XYZ hosts multiple Web3 presales and allows users to claim presale tokens from its ecosystem. To learn more about tokens, Launchpad XYZ will offer in-depth data on some of the top assets. Therefore, members can find top investment opportunities, learn about an exchange's liquidity, and access trading insights.
The $LPX token is priced at $0.035 during its first presale round. From a 1 billion total supply, 250 million tokens have been allocated for the presale. The price will rise to $0.07 by the final round, after which the token will conduct its initial exchange offering.
Since the presale went live, Launchpad XYZ has raised nearly $250K. The project has set a soft cap target of $5 million for the presale. Read the Launchpad XYZ whitepaper to learn more about this cryptocurrency and join the Telegram channel.
| | |
| --- | --- |
| Presale Started | 27 April 2023 |
| Purchase Methods | ETH, USDT, Credit Card |
| Chain | Ethereum |
| Min Investment | 100 LPX |
| Max Investment | None |
5. Tamadoge - Meme and P2E Project Expected to have Breakout 2023
Tamadoge (TAMA) is a play-to-earn (P2E) meme coin with all the markings of the next crypto to pump.
This crypto project sold out its presale early due to high demand, raising 19 million USDT in under two months before reaching an all-time high of $0.194 after its initial exchange offering (IEO) on OKX.
That represented a pump of nearly 2,000% from its early presale price and more than 550% from its listing price.
Investors are excited about the huge potential of the project which not only has a deflationary meme token but a play-to-earn game incorporating NFT ownership.
The P2E aspects of Tamadoge are based around a Metaverse world called the Tamaverse. Within this world, players raise Tamadoge pets using food, accessories, and toys from the in-game store.
As a pet levels up, its owner earns Dogepoints, increasing their leaderboard ranking and share of the rewards pool.
Tamadoge will have its sights set on Alien Worlds, which was the world's leading NFT game earlier this year with 1.1 million monthly players.
The coin features strict tokenomics with a total supply of just 2 billion and a deflationary mechanism that will see 5% of tokens burned for every transaction in the pet store - the area where players can buy digital treats and toys for their pets to help them grow.
Compare that to meme coin rivals Dogecoin, which has an unlimited supply and a circulating supply of 130 billion, or Shiba Inu which has a supply of 550 trillion - 275,000 times that of TAMA.
The 21,100 NFTs went on sale in October and the 100 Ultra Rare Pets - those with the best stats in the game - became the top trending collection on OpenSea after selling out for a combined 250 ETH
After its hugely successful listing on OKX, Tamadoge is next set for a listing on Gate.io - the fifth-largest exchange by volume - with more listings in the pipeline.
With its ecosystem continuing to be built and upcoming listings, Tamadoge remains a top crypto to watch in the coming weeks.
With Tamadoge providing investors a massive amount of utility, a clear roadmap, and consistent updates, it could be the next crypto to pump. Join the Tamadoge Telegram to stay updated with the project's developments.
Also set to combine the trading volume of three exchange platforms, Tamadoge is our pick for the best new coin in 2023.
6. Lucky Block - Exciting Crypto Casino and Sportsbook
Lucky Block (LBLOCK) started as a platform dedicated to hosting NFT-based competitions with massive prizes.
However, it become among the best crypto casino and sportsbooks, offering more than 2,700 games - including slots and classics such as roulette and poker - and enticing welcome bonuses for new players.
A range of tokens can be used - with LBLOCK soon to be added - sign-up is free, quick and easy (although some players will require a VPN) and new players get 15% cashback on losses.
Crypto payouts are rapid and provably fair, with a $1 minimum deposit and no limits or fees on deposits or withdrawals.
The price of LBLOCK token has pumped more than 70% since the casino went live.
Recently, the project has upgraded to support both the BEP20 and ERC20 token standard, which has enabled LBLOCK V2 to be listed on centralized exchanges (CEXs). Furthermore, this update has also removed the tax on LBLOCK transactions, eliminating the 12% fees to 0%, making it better for day trading than the V1 token.
The team also announced that the Ethereum bridge solution for moving between the Ethereum (V2) and BNB Smart Chain (V1) versions of the coin is now live, with holders able to claim 0.88 V2 tokens for every 1 V1 token.
LBLOCK also has a 1% rolling token burn on its circulating supply each month, another bullish catalyst that will drastically cut supply and increase value of LBLOCK. So far, LBLOCK V1 has been listed on PancakeSwap, with LBLOCK V2 being available to buy on LBANK, MEXC, and Gate.io.
Join the Lucky Block Discord to hear about its next new crypto exchange listing before the rest of the market.
7. Battle Infinity - Recent Coin Listing on LBank, Coin98, PancakeSwap
The Metaverse, P2E gaming, and DeFi are perhaps the hottest sectors in cryptocurrency and Battle Infinity (IBAT) blends all three.
The project consists of six core platforms, each fulfilling a unique role in an interconnected ecosystem. There is a fantasy sports league, an NFT marketplace, a collection of player-vs-player P2E games, a Metaverse arena, a decentralized exchange (DEX), and a staking platform.
By building a platform with a large number of features, Battle Infinity has cast its net wide to capture a massive user base. This strategy seems to have paid off with it hitting some impressive numbers during its presale and initial DEX offering.
Battle Infinity has already proven to be a hit with investors, raising 16,500 BNB in just 25 days during its presale. Even after the presale concluded, the crypto pumped by around 400% during its first DEX listing on PancakeSwap and with more new exchange listings on the way, and Battle Infinity has been rated among the best long terms cryptos to invest in.
Battle Infinity uses Binance's BEP20 standard, boasts an engaged community, and has been attracting investors en masse. With those factors in mind, it seems likely that as more new CEX listings are announced, IBAT could be the next crypto pump.
So far IBAT has been listed on Coin98 and LBank with more new crypto exchange listing announcements rumored to be in the works. IBAT token is currently still trading over 100% higher than its presale price of $0.0015, despite the 2022 crypto bear market.
Join the Battle Infinity Telegram to stay updated with the project.
8. Adshares - Using Blockchain Technology to Improve Advertising
Adshares (ADS) is a project aiming to reshape advertising through the use of blockchain technology. By simplifying decentralization, Adshares hopes to partner with high-profile advertisers before anyone else.
The project will also enable creators to monetize platforms within cryptocurrency (e.g. the Metaverse, crypto games, etc).
9. LooksRare - Token From Popular NFT Marketplace
LooksRare is a community-driven NFT marketplace dedicated to hosting the best NFTs in the industry. The LooksRare (LOOKS) cryptocurrency was created to reward users for shaping the platform.
In contrast to almost every other crypto project, LooksRare gives 100% of the platform's transaction fees back to users.
10. Efinity Token - Promising Project From the Enjin Team
Efinity (EFI) is a new platform created by the Enjin team. The project was built as a Polkadot-based NFT platform. Similar to Enjin, it was created to enable gamers and developers to buy, sell, create, and trade tokenized game items.
The project uses Polkadot's parachain technology to operate on the DOT blockchain.
We also reviewed Enjin (ENJ) on our list of the best metaverse coins, which includes several new coin listings on major centralized crypto exchanges.
11. Kromatika - Upcoming Decentralized Exchange
Kromatika (KROM) is an innovative new DEX aggregation platform designed to provide investors with reduced slippage and the best possible value.
As it stands, different DEXs often feature different prices and slippage rates, making the process of buying crypto quite troublesome.
By bundling different DEXs into a single platform Kromatika aims to eliminate that issue.
As well as having its own native token KROM, many new coin listings will take place on the Kromatika platform itself and initial DEX offerings (IDOs) can often outperform initial coin offerings (ICOS) on CEXs.
12. CarboFoot - Rewarding Users for Reducing their Carbon Footprint
CarboFoot (CFOOT) is a project capitalizing on the current move-to-earn trend and could be the next crypto to pump as it's also an eco friendly token, something many cryptocurrency investors are interested in.
The project aims to reward uses for cycling and overall reducing their carbon footprint. Users can earn crypto through gamified recycling, tree planting, cycling, and more. Another popular crypto project designed to make carbon credits more accessible to retail investors is the best crypto STO IMPT. To find out more read the IMPT whitepaper.
Also see our guide to the most energy efficient cryptocurrencies to invest in.
13. Beefy Finance - Decentralized Yield Optimizer
Beefy Finance (BIFI) is a platform offering multi-chain yield optimization. It enables users to stake crypto-assets built on a multitude of networks (Ethereum, Binance Smart Chain, Avalanche, etc) on a single platform.
Furthermore, Beefy Finance automatically optimizes yields to provide investors with the best possible returns.
BIFI is still a relatively low cap crypto asset with a market capitalization of just under $25 million according to CoinMarketCap data. 90% of its total supply is also unlocked and in circulation, which can help an asset be the next crypto to pump, especially as each new coin listing increases the number of buyers competing for that circulating supply.
14. Digipad - Making Investing Safer
Digipad (DGP) is a BEP-based project aiming to create a safer ecosystem for crypto investors. The project provides investors with an all-in-one platform to launch and invest in initial coin offerings.
Furthermore, Digipad features a proprietary DEX called Digiswap and a dedicated staking platform.
After a long pull back and correction DGP is now a penny cryptocurrency, price at around two cents. Following its deep retracement it could be the next crypto to pump if a new exchange listing is announced.
How to Buy a New Coin Listing - Factors to Consider
Whether you're looking for the next Kraken listing, or the top trending crypto to list on the market's most popular DEX, finding new coin listings can be time consuming.
Below are some ways to invest in a new coin listing and considerations to be aware of to do so safely:
Invest Early at Presale
Early investors can prepare for a new coin listing even before it happens, at the presale phase. This way, users can purchase the token before it is available to the public.
Sites like CoinMarketCap, CoinList, and CoinGecko will provide lists of new projects, but it is vital investors due thorough research and due diligence before investing in a project.
If selecting a currently active presale, look for projects with doxxed team members (meaning they are public rather than anonymous), third-party auditing (on sites like Solid Proof, Solidity Finance, CoinSniper and others) and get a second opinion on online forums like Reddit crypto subs.
Red flags to look out for are poorly put-together websites and roadmaps, anonymous teams, and low engagement on social media.
Join a Project's Social Channels
To get notified of a new coin listing date and location - i.e. which crypto exchange - first join that crypto project's social media community, if you have a specific token in mind.
That might include their Telegram, Discord, Twitter, Instagram, Facebook, Reddit, etc.
Remember that as a general policy admins and moderators do not direct message (DM) followers first. Unsolicited DMs are often a scam attempt - don't communicate one on one.
Never give anyone online your seed phrase, or respond to requests to 'validate your crypto wallet'. Beware of phishing links, and impersonators who copy the profile picture and user name of crypto project team members, or hack their social accounts.
Monitor Crypto Market Trends
Coins rumored to be the next Binance listing, next Coinbase listing etc. or a smaller new coin listing often become the most searched crypto assets across social media.
Experienced crypto traders and investors research Google Trends data - for example our third pick Battle Infinity was recently one of the top trending cryptocurrency assets in the UK and India.
Also see our guide on how to find and rank the best crypto to buy in terms of utility, roadmap, tokenomics and more.
Another upcoming crypto that didn't make our list is Pi coin. For more details on this new digital asset readers can explore our Pi coin price prediction article as we dive into performance forecasts for the next seven years.
Conclusion
A new coin listing offers even beginner traders a simple way to buy the next crypto to pump, as new crypto exchanges increase the trading volume of a token, raise hype and boost the number of investors that can access a coin.
Our top pick for the next crypto to pump is Wall Street Memes, a new community-focused meme crypto. The platform offers passive income earning opportunities via its staking mechanism that offers an APY of over 60%. With the support of over a million followers on social media, WSM has raised over $25 million in presale.
At press time, $WSM can be purchased on presale for $0.0337 USDT per token.
New Coin Listing News
FAQs
What is a new coin listing?
This term refers to the day-one launch of a new crypto coin on a centralized exchange (CEX) or decentralized exchange (DEX) platform, often resulting in it being the next crypto to pump on that day - although some assets can 'pump and dump', rising before the new coin listing in anticipation then retracing - the 'buy the rumor, sell the news' effect.
What is the next crypto to pump or new listing to take place?
At the time of writing, the most talked about crypto token is Wall Street Memes ($WSM), a meme cryptocurrency platform with over a million followers. Currently on presale, this project has already raised more than $25 million.
What are the risks of buying a new coin listing?
While they have high potential upside, new coin listings are also risky - as crypto traders would say, they have high risk/reward. Often new Coinbase or Binance listings pump explosively then retrace by a high percentage. New coin listings are periods of high volatility in both directions - the larger the crypto exchange listing, the more volatile the listing will be. Don't go 'all in' on any one particular coin or one event such as a new coin listing - manage your risk.
---