New Bancor Wallet Enables Cross Chain Swaps for Ethereum and EOS
A new, non-custodial wallet announced by decentralized liquidity network Bancor will offer on-chain conversions between tokens based on the Ethereum and EOS smart contract platforms. According to the company, this includes more than 9,700 token pairs - meaning, all tokens made on either of these platforms can be swapped between each other without the need to trust a third party, like an exchange.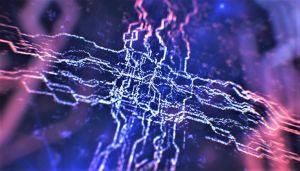 The Bancor Wallet is built on top of BancorX, Bancor's dapp (decentralized app) for trading Ethereum and EOS tokens, which leverage Bancor's native token, BNT, to make the cross-chain transfers. According to the release, "BancorX users originally had to go through a multi-step process when converting between Ethereum and EOS tokens. The new Bancor Wallet turns the process into a single user action."
Atomic cross-chain swaps make sure that the swap between two tokens is done at the same time without the need for a third party. Simply making a transaction from person A to person B and vice versa may seem like the most intuitive solution, but then person B could simply refuse to do their part of the job, leaving person A stranded. Finding a way to swap the tokens without this risk but still in a decentralized way, without a third party, is an important goal of many in the blockchain and cryptocurrency space.
Eyal Herzog, Bancor's Co-Founder and Product Architect, said for the press release, "With token usage increasingly shifting from speculation to utility, Bancor's aim is to offer a non-custodial wallet that creates a simple way to use your wallet on multiple blockchains, with intuitive token management and built-in conversions between ERC20 and EOS tokens, allowing users to more easily share value between the dapps they love."
Ethereum-based token support may be an obvious choice, but as to why choose EOS as the other smart token platform, Bancor's head of communication, Nathaniel Hindman, told The Block that while Bancor is still developing on Ethereum, the firm is "seeing real dapp adoption and a lot of that usage is outside of Ethereum." He later added that the team "took a long hard look at some metrics to form the thesis that EOS is seeing a lot of activity." Since launching its EOS liquidity network in November, Bancor saw conversion trading volume averaging over USD 2 million a week. According to the firm, "on several days, EOS volume matched Ethereum volume at roughly USD 1 million per day."
The wallet will be available both on desktop and on mobile, and users will be provided with a free EOS account and EOS resources (CPU, RAM etc.) to get started, as Bancor's wallet enables you to buy and sell EOS RAM, stake and unstake CPU and Net in a direct way, the press release states.
____
BNT price chart: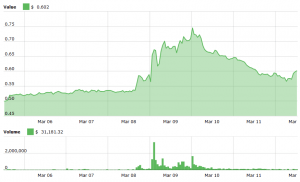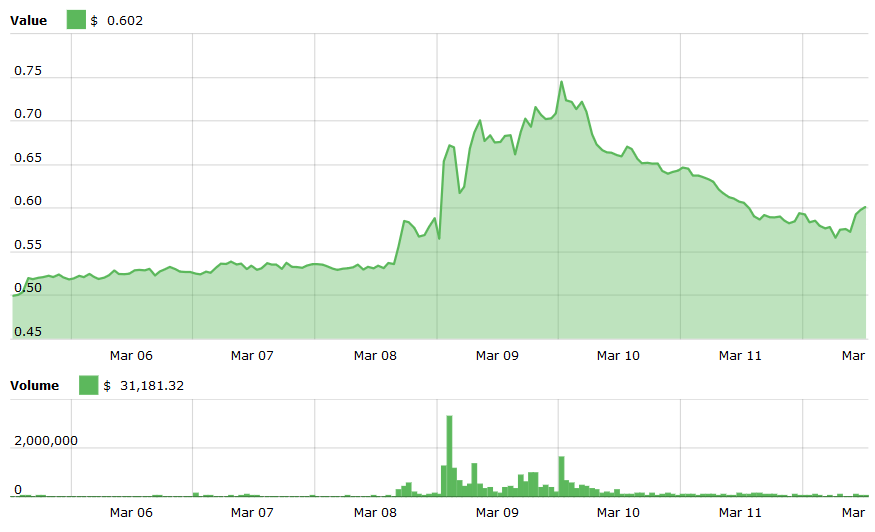 ---