Mt. Gox and its Lords Without Rings
More than four years after the infamous Mt. Gox incident, where approximately 850,000 bitcoins belonging to customers and the cryptocurrency exchange were announced to be missing and likely stolen, victims have been filing rehabilitation claims and are now waiting to be reimbursed. However, it seems that they might need to wait even longer, as two different entities are slowing down the process: cryptocurrency company CoinLab, headed by CEO Peter Vessenes, and former child actor and crypto entrepreneur Brock Pierce.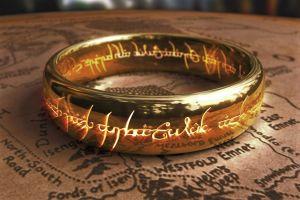 The now-defunct cryptocurrency exchange has been awarded permission to begin the process for civil rehabilitation in June last year, by the Tokyo District Court. Among the claimants is also CoinLab with a claim for a whopping USD 15 billion (JPY 1.6 trillion), according to a photo of the claim shared by lawyer Daniel Kelman.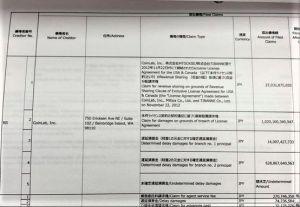 Kelman is one of the many who lost their bitcoins in the Mt. Gox crash. He has been actively involved in the Gox case since 2013. He does not formally represent anyone and maintains that he is a creditor, with the best interests for creditors as motivation for his actions.
CoinLab does not have a case, Kelman believes: "My bet is that CoinLab is holding out for an initial court ruling. The trustee will motion to have the CoinLab's claim/suit dismissed in court in a summary judgement motion. These motions are seldom granted and are only appropriate in cases where the result is obvious and the court's time not wasted hearing the facts."
The lawyer added that Coinlab may have just enough to get past this summary judgement motion.
"It will be in this moment where CoinLab may try to bargain for a settlement. The trustee should hold firm and offer CoinLab nothing since they do not have a claim they can prevail on once the facts are heard," Kelman told Cryptonews.com.
Meanwhile, Shinnosuke Fukuoka, partner at Japanese law firm Nishimura & Asahi, which has previously represented Mt. Gox creditors, said that "it is very advantageous for them to claim a large amount of money, although they don't have any ground."
"If the amount claimed was very small, the trustee could ignore it until they distribute the funds to other creditors. However, now the trustee has to keep all of the funds until this dispute is settled, which is very disadvantageous to other creditors, as they can't get anything until this is done. CoinLab hopes the large claim will mean more settlement money when they get to that point," Fukuoka added.
The Lord of the Rings
Kelman believes that Peter Vessenes feels he missed his chance to be at the helm of the US's first bitcoin exchange.
"He blew his chance in late 2010 by turning down an offer from Jed McCaleb (co-founder of Stellar) to take over Mt. Gox. Seven months or so later he came back trying but failing to assert an ownership stake in Mt. Gox after Bitcoin has soared from USD 1 to USD 30," Kelman said.
According to him, Vessenes missed yet another chance by not fulfilling the terms of the agreement he entered into with Mt. Gox which would have given him 90% of Mt. Gox's US business.
"The damages he now claims are based off a Coinbase valuation. I think he simply cannot let go, even to the point where it has destroyed his public name. He's like a Lord of the Rings character who can't give up chasing the ring even when its pursuit has turned him into a villain and is destroying him from the inside," the lawyer added.
Vessenes did not respond to a request for comment.
Is Gox Rising?
Meanwhile, a new initiative dubbed Gox Rising is calling for a new, accelerated rehabilitation plan for creditors of Mt. Gox, with the long-term goal of rebooting the trading platform, and is led by crypto entrepreneur Brock Pierce. He says that their long-term aim is to reboot the platform as a "Gox or Mt. Gox" exchange - to rehabilitate not only lost funds, but the brand name and domain itself. The rebooted platform would reportedly be non-custodial, to minimize security liabilities.
As for restarting a new exchange, it is questionable whether Pierce would even be able to obtain a license from the Japanese Financial Services Agency (FSA), which has become significantly more rigorous in approving cryptocurrency exchanges following the infamous Coincheck hack from early last year. It took Coincheck more than 12 months to relaunch and restore its operations after finding an investor that was capable of paying back users that were affected by the security breach. The Coincheck case also did not have pending lawsuits or complaints in the magnitude of Mt. Gox that slowed down the process of the restoration of the company. It is estimated that the chances of Pierce relaunching Mt. Gox with its added complexities are very slim.
Kelman agrees: "Similar to CoinLab's Peter Vessenes, Pierce harbors feeling of a missed opportunity of which he cannot let go. He tried and failed to acquire Mt. Gox in 2014, getting only so far as a letter-of-intent (LOI) which is clearly not an enforceable agreement but which Pierce apparently wants to litigate over nonetheless."
The lawyer added that like Vessenes, Pierce runs the risk of allowing an unrelenting pursuit of the Mt. Gox 'ring' to get the better of him and turn him "into a LOTR-esque [LOTR - The Lord of The Rings] villain should he litigate the unenforceable LOI to the detriment of creditors [...]"
"He doesn't need to control civil rehabilitation if he wants to do something nice for Mt. Gox victims, but thus far he seems uninterested in this idea. I do not think Pierce's LOI poses any serious risks," Kelman concluded.
When Will the Creditors Get Anything?
And with the so-called "LOTR-esque villains" fighting over Mt. Gox and the funds, the small creditors, arguably the hobbits of the story, are pushed somewhat into the background until it all blows over. But when?
"The timeline will depends on how the litigation with CoinLab goes," Fukuoka commented. "Even if the trustee and the court worked very hard without CoinLab representing an issue, it would take more than a year. However, other examples from CoinLab's legal issues show that they fight very hard, so the creditors receiving their funds seems to be the far future."
The next creditors' meeting will be held at Tokyo District Courtroom on March 20th, 2019. The deadline for the submission of the proposed rehabilitation plan has been moved from February 14th to April 26th, 2019.
___________________
Background
CoinLab & Mt. Gox: The History
In November 2012, Seattle-based cryptocurrency company CoinLab struck a deal with Mt. Gox, which would let CoinLab become Mt. Gox's exclusive agent for sales in North America. This would give them access to all of Mt. Gox's customers and databases, exclusive permission to do business in the place of Mt. Gox in the US and Canada, as well as having CoinLab receive 90% of the revenue for all new customers.
Mt. Gox agreed to such terms because obtaining a license to run a Bitcoin exchange in the North American area was extremely complex at the time - they would have needed both a federal license for the US, as well as a separate license for each state. CoinLab claimed to have all licenses they needed to start operating. Except - they didn't, and that's where the trouble began.
Mt. Gox was supposed to hand over access to their customers and databases, as stated above, but they were slow to do so, which led CoinLab to sue them for breach of contract in May 2013. The lawsuit contended that Mt. Gox failed to allow CoinLab to move existing US and Canadian customers from Mt. Gox to CoinLab. MtGox answered and counterclaimed, stating that (a) CoinLab was never licensed and the agreement was void because it required CoinLabs to essentially break the law, and (b) CoinLab stole USD 5.3 million in Mt. Gox customer deposits and converted them to company use.
When Mt. Gox went down, CoinLab CEO Peter Vessenes filed a claim for USD 75 million, representing the value of their suit against Mt. Gox. They have also refused to return the USD 5.3 million of creditor money, claiming they had the right to offset it against the lawsuit.
Gox Rising
The Brock Pierce led group is working on a plan for recovery, and aims to present the Civil Rehabilitation plan to the Mt Gox Trustee by the 22nd of April, 2019. Pierce claims that he has bought the 12% stake that Jed McCaleb owned in the Mt. Gox exchange for 1 BTC. This fact is yet to be confirmed by McCaleb.
Pierce additionally claims that he has bought the 88% of the shares owned by former Mt. Gox CEO Mark Karpeles. However, the issue is that back in 2014 Brock Pierce's company Sunlot approached and negotiated with Karpeles's Tibanne to acquire and attempt to rehabilitate Mt. Gox, so the two parties signed a letter of intent - not a binding sale agreement in itself. Additionally, Mt. Gox was already under civil rehabilitation at the time, which means it could not have entered any binding agreements, let alone sales, without the permission of the court.
Further, in his intentions, Brock Pierce promises to:
Value all claims at 100% of their current value,
Explore avenues to recover more of the missing bitcoins,
Fight the CoinLab lawsuit,
Distribute any existing funds to creditors, and
Restart a new exchange from Mt. Gox's ashes, in which creditors may receive a 16.5% equity stake for free, enabling additional recovery via profits.
However, the claims will already be fairly re-evaluated during the civil rehabilitation process, so the first point is moot. There is absolutely no indication that any of the missing bitcoins can be found, let alone recovered, and Nobuaki Kobayashi, the exchange's trustee, is already fighting the CoinLab lawsuit.
Gox Rising presentation by Brock Pierce:
---