Miner Backlash Over Fee Upgrade Provokes A Countermove by Ethereum Devs
Ethereum (ETH) developers have responded to a miner backlash against a fee-related Ethereum Improvement Proposal (EIP) by proposing to bring forward the blockchain's planned move to a proof-of-stake (PoS) consensus mechanism which makes miners obsolete.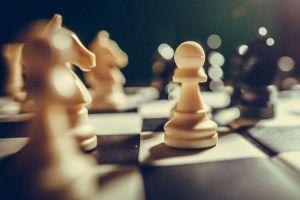 Developer Mikhail Kalinin has submitted a pull request to "implement the executable beacon chain proposal," which would deploy a version of the Ethereum Mainnet with PoS consensus. Similarly, Ethereum 2.0 lead coordinator Danny Ryan has advocated simplifying the merge proposal in order to roll out Ethereum 2.0 sooner.
Such moves are arguably an attempt to diminish the influence of some Ethereum miners, who have opposed a scheduled upgrade that would automatically set fees. However, the catch is that any proposal to merge sooner with the Ethereum 2.0 Beacon Chain would have to be approved by the miners also.
Miners protest, Ethereum developers react
Scheduled to go live in July, EIP-1559 will introduce a "transaction pricing mechanism that includes [a] fixed-per-block network fee," among other things.
Unfortunately, some Ethereum miners aren't particularly enthralled by it, with a group of them planning a "show of force" on April 1, when they'll collectively move their hash power to the Ethermine pool.
Coming a couple of weeks before the important Berlin upgrade, this action is apparently intended as a demonstration of miners' power and importance. But rather than change their plans, it seems that at least some Ethereum developers are now proposing to speed ahead with the ongoing Ethereum 2.0 rollout.
Without going too deep into technical specifics, the proposal from Mikhail Kalinin would build a version of the Ethereum Mainnet with a PoS mechanism on the Ethereum 2.0 Beacon Chain, something which could accelerate deployment.
According to a ConsenSys blog published yesterday, the benefit of this plan "is that the move to PoS will be minimally disruptive to current dapps [decentralized apps], tooling, and users. We just get to turn off mining."
In contrast to the proof-of-work (PoW) consensus mechanism, used now by ETH and by Bitcoin (BTC), which involves using computational power to solve complex mathematical equations, PoS requires participants to put down a minimum amount of funds to allow a new block to be added to the ledger.
Participants in this sort of initiative are called validators. In exchange for their efforts in verifying the veracity of transactions, validators receive block rewards, similar to PoW, when miners get, e.g., BTC.
The catch
Turning off mining would certainly avoid any miner resistance to EIP 1559 or any future updates. However, as ConsenSys themselves noted, the process of "docking" the existing Ethereum chain to the PoS Beacon Chain is likely to be tricky.
"This procedure will be fraught, and may require some incentivization on miners up to the point of merging and beyond," wrote James Beck, ConsenSys' director of communications.
Beck doesn't outline what form such incentivization may take. But for some observers, the whole EIP 1559 issue could have been avoided if Ethereum had a better handle on communication.
Irrespective of Ethereum's perceived organizational flaws, the conflict doesn't seem to have hurt the price of ETH, which has risen by around 2% over the last 24 hours (10:18 UTC) and 15% over the past week to USD 1,790.
___
Learn more:
- Ethereum Miners Are Likely to Accept EIP-1559 Activation - Analysts
- EIP-1559 Won't Lower High Ethereum Fees On Its Own - Professor
- ETH 'Insanely Cheap,' DeFi To Rally, BTC Dominance to Drop - Pantera Capital CIO
- What's in Store for Ethereum in 2021?
- Too Costly Ethereum is Pushing DeFi Users Away, Fuelling BNB Rally
- Ethereum Miners Don't Cause Price Volatility, Says Analyst
---