Migration Times: EOS Project Effect.AI Packs Bags and Moves to Binance Chain
The allegedly largest project on the EOS network, Effect.ai has rebranded to Effect Network and will be moving to Binance Smart Chain (BSC).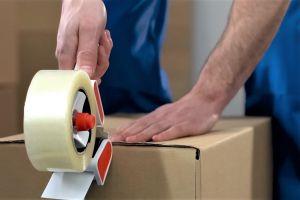 Effect Network, a decentralized finance (DeFi) platform that connects companies to the global workforce, has decided to move to BSC, as they've announced in the latest YouTube video, calling it "the new era" for the project and "the most exciting day in [their] history" since they begun in 2017.
The team decided to rebrand from Effect.ai, and to "relocate its entire network to the fast-rising" BSC, they said in a press release. Per the video, all of their technology will "slowly be integrated into that ecosystem."
Besides the chain's long-term vision and a wide range of products as services, said Effect Network in the announcement, a major one for the move is the "concern about the future and viability of the EOS blockchain." This is the result of the founder and Chief Technology Officer of EOS parent company Block.one, Dan Larimer, leaving the project in January - a move that followed "his inability to propose workable solutions to the blockchain's many issues," it said.
Larimer stepped down, saying that that he wanted to focus his efforts on the development of "censorship-resistant" technologies. In early March, he made a comeback with plans for a new, "logically decentralized" communication platform dubbed Clarion.
Network Effect said that BSC is becoming a major player in the DeFi space, particularly when it comes to liquidity and decentralized applications (dapps), creating the "potential to facilitate awareness and the subsequent growth of Effect Network."
In their video, Effect Network CEO Chris Dawe gives several more reasons for the move:
similar "vision" between the two projects;
creating crypto-to-fiat gateways needed by the workforce to cash out and cash in the EFX token when they want;
the technology that Binance builds;
Binance's ecosystem.
Per the announcement, Effect Network is currently the most used dapp on EOS, completing more than 7m paid tasks since its start, while companies making use of the platform include Akon, Linus Tech Tips, and Kraft Heinz. The United Nations (UN) are also mentioned among its users.
Meanwhile, this is not the only project moving or expanding to BSC, with some of these trying to escape high fees, particularly those on Ethereum (ETH). As reported, decentralized exchange aggregator 1inch announced its expansion to BSC, and so did SushiSwap (SUSHI), Fantom (FTM), Polygon (MATIC), xDai Chain, and Moonbeam Network.
At 9:42 UTC EFX is trading at USD 0.14, having dropped USD 3% in a day and 8% in a week. It's up 56.5% in a month and 3,065% in a year.
Check out the video below:
____
Learn more:
- Ethereum Developers On Why They Don't See Cardano & Binance Chain As Rivals
- Sushi is Expanding to Avalanche While Ethereum Camp Fights High Fees
- DeFi On Bitcoin To Grow In The Shadow Of Ethereum
- Ethereum Won't Give Its USD 4bn DeFi Throne to EOS, Tron Anytime Soon
- No Optimism For Ethereum In March - L2 Scaling Solution Delayed
---