Messari Boss Names 10 Key Crypto Trends for 2021
Regulators could bite off more than they can chew if they choose to overplay their hand on crypto regulation, central banks will inadvertently drive up the value of crypto in 2021 and Ethereum (ETH) will remain the platform to watch next year: These were some of the conclusions of a new report by US-based major crypto research firm Messari, that looks forward to a new crypto boom coming when the New Year dawns.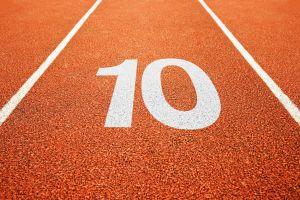 The report, authored by the founder and CEO of the firm, Ryan Selkis, claimed that Messari had identified "Top 10 Trends We're Following" as crypto gears up for what could be its most exciting and challenging year yet – with 2020 drawing to a close.
Here is a quick look at those trends.
1. Keep an eye on real vs relative value
Selkis wrote that it helps to think about crypto in six categories: monies (mostly proof-of-work currencies like bitcoin (BTC)), smart contract platform tokens like ethereum (ETH), crypto dollars (stablecoins), DeFi tokens "cooperative" tokens, pegged & synthetic assets, and Web3/non-fungible token (NFT) assets. Within those categories, it pays to look at which token is dominant and why. "And even though most crypto assets are correlated, we've begun to see clear performance separation over time between sectors and assets with real economic models," the author said.
2. BTC's value has gone up – thanks to central banks
Selkis said that the real story for bitcoin is that this year central banks added trillions of dollars to their balance sheets, monetized sovereign debt at record levels, and accumulated record levels of debt. If the Joe Biden administration succeeds in passing an unchecked fiscal stimulus package in early 2021, "more fuel" will be added to the "speculative fire around bitcoin and other financial and hard assets." If not, banks will simply continue to print money – and either way, bitcoin appears to emerge as the winner.
3. Ethereum is an "everything marketplace"
Although Selkis opined that ETH is not even money in the report, he also writes that Ethereum's "dynamism" is "undeniable," and is still the platform to watch in the New Year. He says: "It's hard to ignore five-year-old technologies that process more than USD 1 trillion in real value transfers per year, a figure that has already eclipsed PayPal's."
4. DeFi offers a vision of a bank-free future
The Messari chief said he is "not betting on the regulators," but claimed that DeFi is justifiably hyped. Only a "regulatory crackdowns of top market projects" could hope to slow down this juggernaut, which is currently building the blocks "needed to power a fully decentralized and algorithmic financial system."
5. The stage is set for stablecoins
Although bitcoin will remain the most valuable digital currency even in the era of central bank digital currencies (CBDCs), "the same isn't necessarily true for ethereum and its ilk." So-called crypto dollars on crypto and state platforms will overtake platform tokens in just two to three years, Selkis wrote.
6. Crypto credit markets are set to boom
Retail-orientated service providers "all had banner years" in 2020, and there could be more to come as the availability of "on-chain collateralized credit in both DeFi and centralized services could seriously reduce selling pressure in the next uptrending market," Selkis stated. And it is likely that an impending crypto credit market maturation will "make this the most liquid bull run yet."
7. Synthetic financial offerings will rule the waves
"Every single financial asset that you can think of will one day be tied to crypto," claimed Selkis, and there could be an argument to support those – like the Chinese government – who believe in the transformative power of blockchain but want nothing to do with cryptoassets.
8. Crypto exchanges to meet their reckoning – or get even bigger
Exchanges, said Selkis, are the 800-pound gorillas in crypto. "They make all the money, they touch all the users, and they have their fingers in everything," he wrote. As such, they are now in the crosshairs for all parties in the market. But rather than "betting against them," the CEO stated that he is "expecting they get even more aggressive about inorganic expansion" as their incomes start to "rotate beyond trading fees."
9. NFTs will soon have their day
Selkis wrote that he buys the theory that "almost every type of NFT built to date is likely to get traction eventually" as these tokens are "the real critical building blocks of a more open internet."
10. Regulators may provoke a powerful backlash if they are not careful
While regulators in Washington and elsewhere get increasingly heavy-handed in their approach to the crypto market, they run the risk of alienating the crypto community to the extent that "some of us will start thinking about the ultimate exit: how to rebuild a crypto-inspired nation-state."
___
Learn more:
Crypto in 2021: Bitcoin To Ride The Same Wave Of Macroeconomic Problems
Crypto Adoption in 2021: Bitcoin Rules, Ethereum Grows & Faces Rivals
Crypto Regulation in 2021: The Piecemeal Approach & New Winds
Crypto in 2021: Institutions Prefer Bitcoin, Retail Open to Altcoins
Crypto Tech In 2021: Focus on Scalability, Privacy and Usability
Crypto Security in 2021: More Threats Against DeFi and Individual Users
---