Joe Biden Admin Will Ultimately Support Crypto - Circle CEO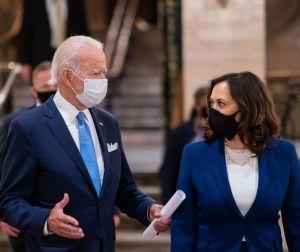 Jeremy Allaire, CEO and Co-Founder of US-based major crypto company Circle, claims that crypto is misunderstood in Washington, D.C., but he offered an optimistic take on how the incoming Joe Biden administration might treat cryptoassets.
"I think that they will ultimately be supportive because this is an infrastructure change as big as the initial commercial internet. And they're going to be focused on infrastructure changes that make America more competitive. And this is absolutely going to be a core building block in that," the CEO said during an interview with CNBC today.
So far, however, the United States has not embraced that innovation. It lags other countries when it comes to a regulatory framework by which blockchain startups can operate, which has led major market players such as Ripple CEO Brad Garlinghouse to consider moving abroad.
Biden hasn't tipped his hand to how he feels about bitcoin (BTC) or any other cryptoasset for that matter. But he has nominated former Federal Reserve Chair Janet Yellen to be Treasury Secretary, who is believed to be open to blockchain technology.
Allaire also pointed to a great deal of confusion surrounding the crypto industry across the aisle in Washington, D.C., saying that the view on "the very liberal end of the spectrum" is that crypto is damaging to people with less access to traditional financial services. The CEO defended the industry, including the stablecoin segment, where Circle's USD Coin (USDC)'s market capitalization has ballooned some 500% year-to-date. He said,
"This technology, in particular stablecoins, holds the promise of opening up and widening access to the financial system more deeply than the existing banking system."
Allaire, whose company Circle recently inked a partnership with card giant Visa for its stablecoin, also pointed to big banks that are lobbying in Congress and saying that crypto companies require "tighter rules around them," comparing them to companies like PayPal and Square.
As reported, last week, the stablecoin regulation act was proposed in Congress, once again stressing an important difference between centralized and decentralized projects in terms of regulation.
Allaire also addressed the rise of central bank digital currencies (CBDCs) and whether they threaten to encroach on the territory of stablecoins.
"Right now, whether it's the Federal Reserve, or the European Central Bank, or central banks around the world, there's obviously a lot of interest in this topic...But the reality is that right now, leading companies in the private sector — whether it's out of the crypto industry such as Circle and Coinbase or major firms like Visa or major internet technology firms — are racing ahead to implement stablecoins as...a fundamental innovation in how money moves around the world," the CEO said, adding that, in the coming years, there could be a convergence between CBDCs and stablecoins, where the private sector and central banks strike a balance between innovation and "safeguards."
__
Watch the whole interview below:
__
Learn more:
Crypto Regulation in 2021: The Piecemeal Approach & New Winds
Sovereigns Will 'For Sure' Fight Against Private Crypto - Paul Tudor Jones
ECB President Touts Digital Euro, Bashes Bitcoin, Stablecoins
Imagine Regulators Shutting Tether Down - What Happens to Bitcoin?
---