Crypto Regulation in 2021: The Piecemeal Approach & New Winds
Disclosure: Crypto is a high-risk asset class. This article is provided for informational purposes and does not constitute investment advice. By using this website, you agree to our terms and conditions. We may utilise affiliate links within our content, and receive commission.
2021 might bring a softening in the stance of many nations. Regulators to increasingly shape crypto into a consumer-friendly, sanitized product. Competition of who can provide the most attractive regulatory regime for the crypto industry might begin.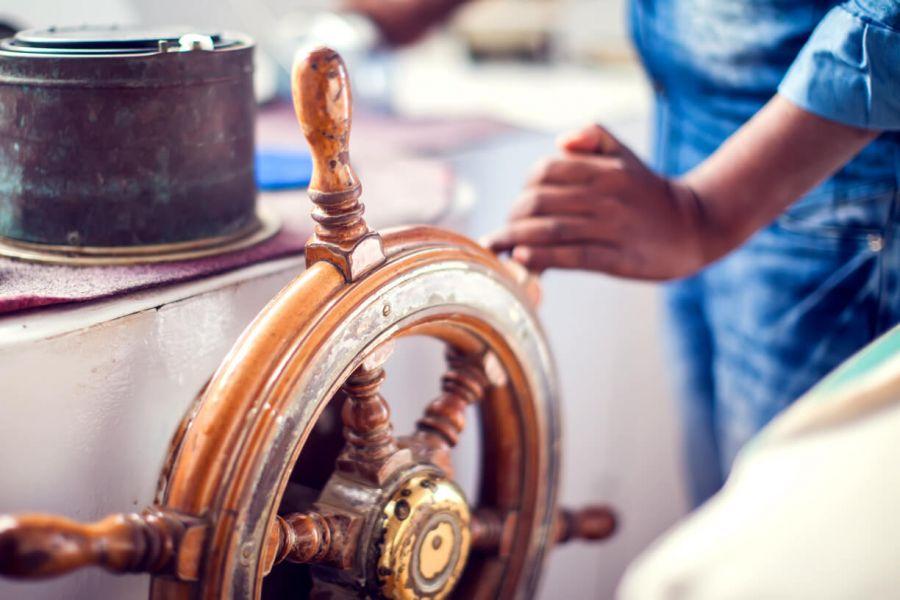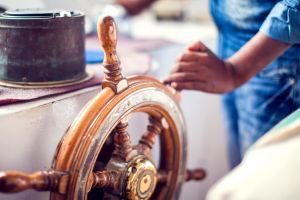 2020 may have been a big year for cryptoassets, but crypto's regulatory puzzle is far from complete. Many major nations haven't yet introduced specific legislation or regulatory guidance that covers the sector as a whole, while others are taking a step-by-step approach.
According to industry figures speaking with Cryptonews.com, this piecemeal approach is likely to continue into 2021, with major nations and bodies continuing to introduce regulation for one area or aspect of the cryptoasset industry at a time. That said, 2021 might bring a softening in the stance of many nations.
2020 predictions: was crystal ball correct?
Predictions for 2020, published by Cryptonews.com, were mixed, in that industry players suggested some nations would push more restrictive legislation for crypto, while others would seek to cultivate the sector.
While they took a mostly pessimistic stance on what would happen, it seems that most of the regulations or laws that were actually passed this year were largely favorable towards crypto.
For example, China passed a law at the end of May which enshrined the right of Chinese citizens to bequeath and inherit cryptocurrencies. Similarly, South Korea passed new legislation in early March which brought crypto within the remit of existing financial legislation, subjecting the industry to anti-money laundering regulations and other diligence-related guidelines.
The Swiss parliament did much the same in September, passing a law (which comes into effect in 2021) which again formally subjects cryptoasset to existing AML (anti-money laundering) and securities laws.
Certain crypto purists might argue that all regulation is restrictive by definition, but by effectively giving legal endorsement to the space, such new laws might ultimately have the effect of attracting wider mainstream interest in crypto.
2021: softly, softly, catchee monkey
Given that 2020 was arguably 'cancelled' by the outbreak of the coronavirus pandemic, it's likely that 2021 could witness an acceleration in new regulatory actions and formulations for crypto.
Meanwhile, the recent upswing in bitcoin (BTC) and cryptoasset prices will not necessarily give regulators extra urgency in pushing through regulations.
"It is correct to assert that cryptoasset prices have rallied recently, mainly driven by PayPal's announcement. However, the price action has little to do with recent regulatory developments," suggested Ian Taylor, the chair of industry body CryptoUK.
Taylor noted that the Financial Action Task Force (FATF) and the European Commission (EC) have been working over a number of years on providing much-needed regulatory clarity for the industry. "Cryptoassets now fall into global KYC [know your customer] and AML laws and the EC recently published its first draft for Markets in Crypto Assets (MiCA), a comprehensive set of rules for the industry."
This gradual approach is unlikely to change in 2021, with governments and regulators continuing to take a tentative, step-by-step stance on cryptoasset regulation.
"Whilst new regulations are being introduced (and indeed, there seems to have been an uptick in regulatory introductions this year), they are still largely behind all the new developments happening in the crypto space," said Erika Federis, the legal counsel at payment provider Wirex.
For instance, central bank digital currencies (CBDCs) have been in the pipeline for some years now, yet it was only October that China's central bank published a draft law setting out the regulatory framework for the digital yuan, she added.
DeFi, CBDCs, United States legislation
Given that regulators are generally reactive rather than proactive agents, it's likely that 2021's regulatory trends will follow 2020 trends in investment and speculative activity. However, Federis warned that we may potentially have to wait beyond 2021 for new scrutiny to result in actual laws.
"DeFi boomed this year, and will be another aspect of the crypto space that will undoubtedly need proper regulation — it will be interesting to see how long it will be until we see any signs of that," she told Cryptonews.com.
As reported, many if not most DeFi platforms are likely breaking applicable financial laws in at least some jurisdictions.
Federis also suggested that most regulatory activity in 2021 may relate to central bank digital currencies and how these can be made to fit within existing financial frameworks.
Federis also reminded that areas of cryptoasset regulation will vary from one nation to another, according to each nation's priorities and values. However, with 2020 witnessing a significant shift in how the wider financial world views cryptoassets, she expects most major nations to increasingly soften their stances in 2021.
"Numerous jurisdictions which have previously had unfavourable attitudes towards cryptocurrencies, have given official legal status to them. For instance, Germany's BaFin announced that cryptocurrencies are officially classified as legal financial instruments pursuant to German law; Russia has recently drafted a bill which gives a legal definition to cryptocurrency, as well as providing guidance relating to trading of crypto, ICOs, mining, etc.," she said.
However, in Russia, there are numerous law initiatives that might hurt the sector, while at the same time, the Russian government has indirectly got into crypto trading.
2021 may also be the year that the United States introduces a comprehensive cryptocurrency law. This is what the Blockchain Association's Graham Newhall is hoping for, even if it hinges on the outcome of the US election, which will now apparently result in new regulators being sworn into office in January, as Joe Biden was announced as the winner of this battle with BTC skeptic Donald Trump. (Learn more: The US Election: Pullback Possible, But Neither Trump Nor Biden Won't Stop Bitcoin)
"But, our view is that many of the issues we've worked on over the past two years have bi-partisan buy-in. We think that there will be many opportunities for bi-partisan legislation no matter who lands in the White House in 2021," he told Cryptonews.com before the winner was announced.
The creation of a consumer-friendly product
While this may have already been apparent in previous years, the overarching regulatory trend in 2021 will be for governments and regulators to increasingly shape crypto into a consumer-friendly, sanitized product. They will seek to remove many of the dangers and pitfalls currently associated with the space, while (hopefully) retaining its core dynamism.
In the case of Britain, according to CryptoUK's Ian Taylor, "The initial focus has been on economic crime in terms of terrorist financing and money laundering. Recently the Financial Conduct Authority banned the sale of crypto derivatives and exchange-traded notes to retail investors in the UK. Also, HM Treasury closed a public consultation of bringing cryptoasset marketing promotions into the broader financials promotions regulation."
This will also be the case in the European Union, according to Erika Federis.
"I think it's useful to mention the EU's proposed Markets in Crypto-assets Regulation," she said. "Additionally, it also looks to 'implement transparency and disclosure requirements, establish consumer protection rules, introduce minimum capital requirements, as well as measures to prevent market abuse and ensure the integrity of cryptoasset markets' – all considerations which will bring it closer to the way traditional financial institutions are currently regulated."
While the sanitization of crypto might be lamented by some, it's clear that 2021 will see regulators finally recognize that cryptocurrency is here to stay, with their actions being adapted accordingly.
"Not only are regulators discussing the benefits and drawbacks of central bank digital currencies, stablecoins, securities tokens, and the role and potential value of distributed ledger technology within and outside of the digital asset space, but there is growing recognition that alternative forms of value are here to stay," said Jackson Mueller, the Director of Policy & Government Relations at financial services firm Securrency.
Indeed, Graham Newhall added that 2021 may bring a threshold from where nations will begin to compete in terms of who can provide the most attractive regulatory regime for the crypto industry.
"I do think the macro impression of which countries are welcoming and encouraging for next-generation fintech and blockchain-based services will be an important story in 2021 and beyond," he concluded.
___
Learn more:
Crypto Adoption in 2021: Bitcoin Rules, Ethereum Grows & Faces Rivals
Don't Take Your Privacy For Granted As Regulators Get Anxious About Crypto
Global Regulation Will Help Crypto Go Mainstream – Former Regulator
G7 Game: Keep Facebook's Libra at Bay & Work On Own CBDC
UK-based Crypto Firms At 'Loaded Gun' Point as Brexit Deadline Looms
Bitpanda Eyes New Markets, Assets as Regulators Move 'Into The Right Direction'
'Arbitrary' Ruling May 'Force South Korean Crypto Exchanges to Close'
Binance Shoots Itself In The Foot Amid Regulatory Scrutiny On Exchanges
Ripple Has Three Favorite Countries In Case it Leaves US
---