Expect More M&As As New Type of Buyers to Compete With 'Crypto Octopuses'
M&A activity might pick up in H2 2020 and early 2021. M&As will be determined by the quality and impact of targets. European crypto exchanges are among potential targets. Traditional financial institutions and tech companies might become active buyers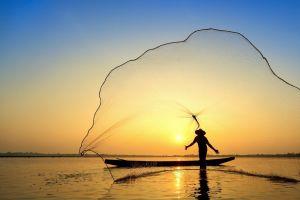 Mergers and acquisitions (M&A) in the crypto industry are likely to increase in the second half of 2020, despite the ongoing COVID-19 pandemic. This is the opinion of industry players working in crypto and blockchain, who believe that the bigger companies are likely to step up their mergers and acquisitions in the coming months.
Everything depends on the development of the pandemic, of course. Assuming that the global economy continues its tentative and gradual recovery, M&A activity is estimated to pick up in H2 2020 and early 2021, led by the bigger crypto exchanges, while traditional financial institutions and tech companies might become active buyers too.
The big driver in all this will be consolidation. Larger companies will gobble up smaller ones offering complementary services, allowing them to offer a unified ecosystem of services.
Interested buyers and stimulus effects
A global pandemic might seem like a completely inauspicious time for mergers and acquisitions. However, Binance CEO Changpeng Zhao told Cryptonews.com that the crypto sector, in general, has witnessed noticeable growth during this period, creating the conditions for an uptick in M&A.
"The health pandemic has caused many challenges for businesses globally, probably more so in the traditional industry than in crypto," he said. "Luckily, we have seen tremendous growth over the past few months, with existing users becoming more active and new users entering the space. The QE policies and government stimulus packages, which lead to the depreciation of fiat currencies, are virtually driving people to crypto."
Zhao expects the industry to continue to see M&A activities in the second half of the year, although he clarifies that the exact number could vary.
"The number of M&As and its size will be determined by the quality and impact of the targeted projects," the CEO said.
Arcane Crypto CEO Torbjørn Bull Jenssen also estimated that that crypto mergers and acquisitions are likely to increase in H2 2020.
"It is likely to increase, driven by interest from the buy-side," he told Cryptonews.com. "Several of the large crypto companies have raised a lot of money and some are planning their [initial public offerings]. This will expand their toolbox not only for general scale up but M&A in particular."
As reported, the Norwegian crypto-focused investment and research firm itself is planning to list on the Nasdaq First North exchange in Stockholm in the autumn. This will help the Norway-based company "be better positioned to both scale up our current activity and potentially participate in M&A deals," according to Jenssen.
That said, the second wave of coronavirus cases and lockdowns may potentially hinder such growth. Nonetheless, Jenssen suggested that governments have done enough to stimulate continued investment activity.
"With the massive economic stimulus from both fiscal and monetary policy, the negative capital markets effects of the coronavirus pandemic seems to be more than nullified," Jenssen said.
Potential targets and regulation-driven deals
It's unlikely that any single sub-sector within crypto will witness a disproportionate level of M&A activity. For Changpeng Zhao and Binance, anything innovative and with genuine utility is fair game.
"Companies that can create value for the industry and further grow the blockchain ecosystem are likely to be the targets, especially those that have grown some user base, have real-world impact, and are looking for further scaling solutions," he said.
As such, Binance's investment focus remains broad, with Zhao saying that its net is cast over "stablecoin, payment, fiat on-and-off ramps, remittance, trading infrastructure, public blockchain, interoperability projects, wallets, [decentralized apps], etc. across Africa, Latin America, Europe, North America, and Asia."
As for Torbjørn Bull Jenssen, he names local crypto exchanges in Europe as one target in particular.
"This is partly due to the new 5AMLD regulations, requiring that crypto-exchanges and custodians are registered with the financial authorities in every country they operate (no passporting of the registration/license)," he said.
"Rather than applying for all of those licenses/registrations themselves, it is likely that larger international players will consider acquisitions of these smaller players," Jenssen added.
A new type of bidders is coming
Jenssen added that M&A activity will be dominated largely by two kinds of bidders.
"One is the large crypto exchanges, seeking to leverage both economies of scale and scope. The other is traditional financial institutions and tech companies, that have mostly been on the sideline for now, but are starting to realize that the crypto sector is not only here to stay but also to grow."
It could take some more time before 'traditional' institutions reach a level of activity equal to crypto exchanges, Jenssen suggested. "I expect we'll have to wait until the second half of 2021 to see much activity.
PwC's Global Crypto Leader Henri Arslanian agrees that bigger exchanges and traditional financial firms will be among the leaders in M&A activity.
"Since the start of the year, we have seen some of the large and cash-rich crypto firms acquire firms that offer complementary services to theirs, from crypto data providers to prime brokerage firms," he said. "We should expect this trend to continue."
Arslanian emphasized that exchanges are focusing mostly on acquiring complementary services to theirs. "Crypto unicorns are increasingly becoming crypto octopuses — firms have their tentacles in various separate yet somewhat related offerings."
What this suggests is that, through M&A activity, crypto exchanges will increasingly seek to become holistic, 'one-stop-shop' platforms for crypto. This will create network effects and economies of scale, causing consolidation within the sector.
Ultimately, such consolidation may not conform to ideals of decentralization, but it might help crypto offer more streamlined and accessible services.
____
Learn more:
COVID-19 Crisis Weighs On Crypto M&A, Startups To Sweat Harder
Large Players, APAC, EMEA Bidders Might Go Shopping for Crypto Projects - PwC
---