Crypto Markets Bounce on Bitcoin's All-Time High Anniversary
Disclosure: Crypto is a high-risk asset class. This article is provided for informational purposes and does not constitute investment advice. By using this website, you agree to our terms and conditions. We may utilise affiliate links within our content, and receive commission.
Despite the year-long bear market in bitcoin and other cryptocurrencies, the 1-year anniversary of Bitcoin's all-time high was marked by a significant bounce in prices across all major cryptocurrencies.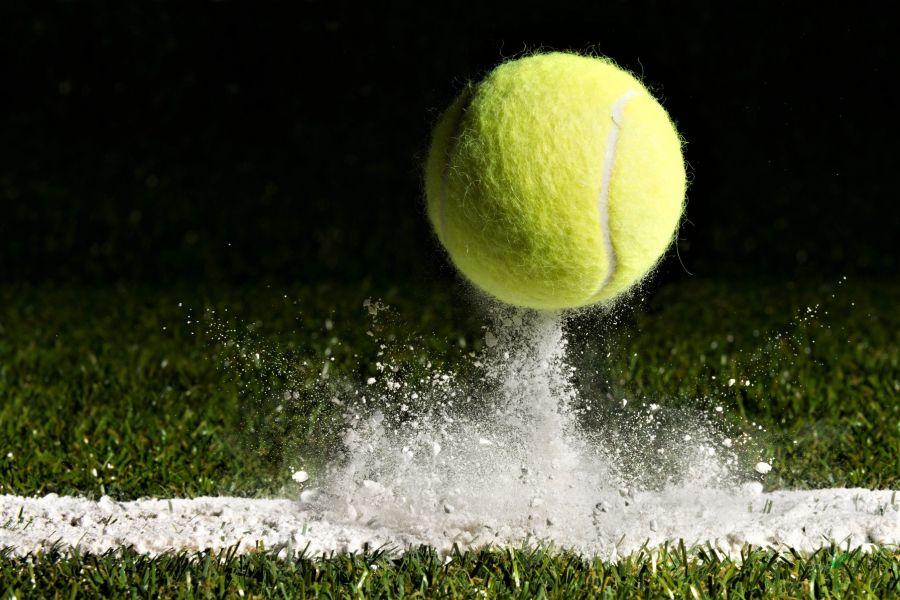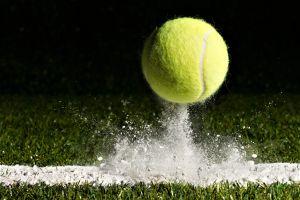 Over the past 24 hours (UTC 07:07 AM), bitcoin was up nearly 8%, while XRP and Ethereum traded up by roughly 16% and 9%, respectively. Strongest among the top 100 digital assets, however, was EOS, which added about a quarter of its price in just 24 hours.
December 17, 2018 was the date we remember as the all-time high for the bitcoin price, nearly reaching the milestone USD 20,000 on most exchanges, while surpassing that number on some others. Today – one year later – bitcoin is trading around USD 3,500, after a decline of more than 80%.
Top 10 coins today: (UTC 07:05 AM)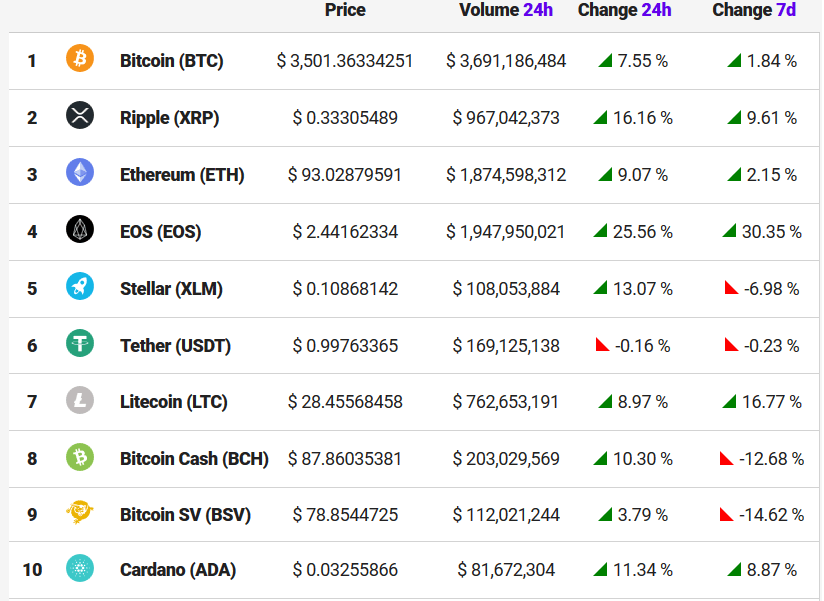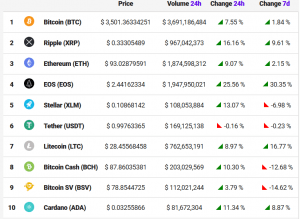 "Investors see value" in crypto
According to a Bloomberg report on Monday, David Thomas, director and co-founder at crypto brokerage GlobalBlock suggested that major cryptocurrencies have become cheap, saying investors for the first time in a long while are now seeing "value in getting back into the [crypto] market," and that this seems to be what is driving the market higher now.
Meanwhile, Mati Greenspan, Senior Market Analyst at eToro, a social trading platform, reminded that the massive slide in bitcoin value this year may seem unprecedented, "but in fact, retracements of this magnitude have happened no less than four times in Bitcoin's short history."
"Because cryptoassets are such a new concept, we are still finding ways to figure out what the value of them should be. All assets in every market go through price discovery, but due to the rapid growth of the crypto industry, this process of price discovery is currently on steroids," Greenspan added.
CNBC also ran a story on Monday where they reviewed all of the bullish price predictions that were given to bitcoin at its all-time high a year ago. The show host then went on to ask Spencer Bogart, a blockchain venture capitalist, a partner at Blockchain Capital, about his earlier forecast, to which he simply replied that his company is a "long-term venture investor," although he added that bitcoin "could absolutely" go to USD 50,000, given that bitcoin cannot be valued in the same way as a typical company.
Bogart also added that "the fundamentals have not changed" and that "2018 has been a fantastic year for bitcoin" when you ignore the price, pointing to things like the Lightning Network being enabled on bitcoin, professional custody services entering the space, as well as the Yale and Harvard endowments making investments.
"I think anywhere between here and 2,000 or 1,000 is just a fantastic buying opportunity. I think when we look back 24 months from now, even 12 months from now, we're gonna say 'why didn't I buy then?'," Bogard concluded the interview by saying.
In a separate tweet Bogart said there are three sources of BTC demand in years ahead:
"1) Generational shift (teenagers want crypto more than cash & gift cards)
2) Central banks & institutions (demand for non-sovereign digital asset w/ absolute scarcity)
3) Programmable money (the opportunities of natively digital money = HUGE)"
____
Watch the entire segment from CNBC below:
---