Market Panic Puts Tether Peg Under Pressure
Disclosure: Crypto is a high-risk asset class. This article is provided for informational purposes and does not constitute investment advice. By using this website, you agree to our terms and conditions. We may utilise affiliate links within our content, and receive commission.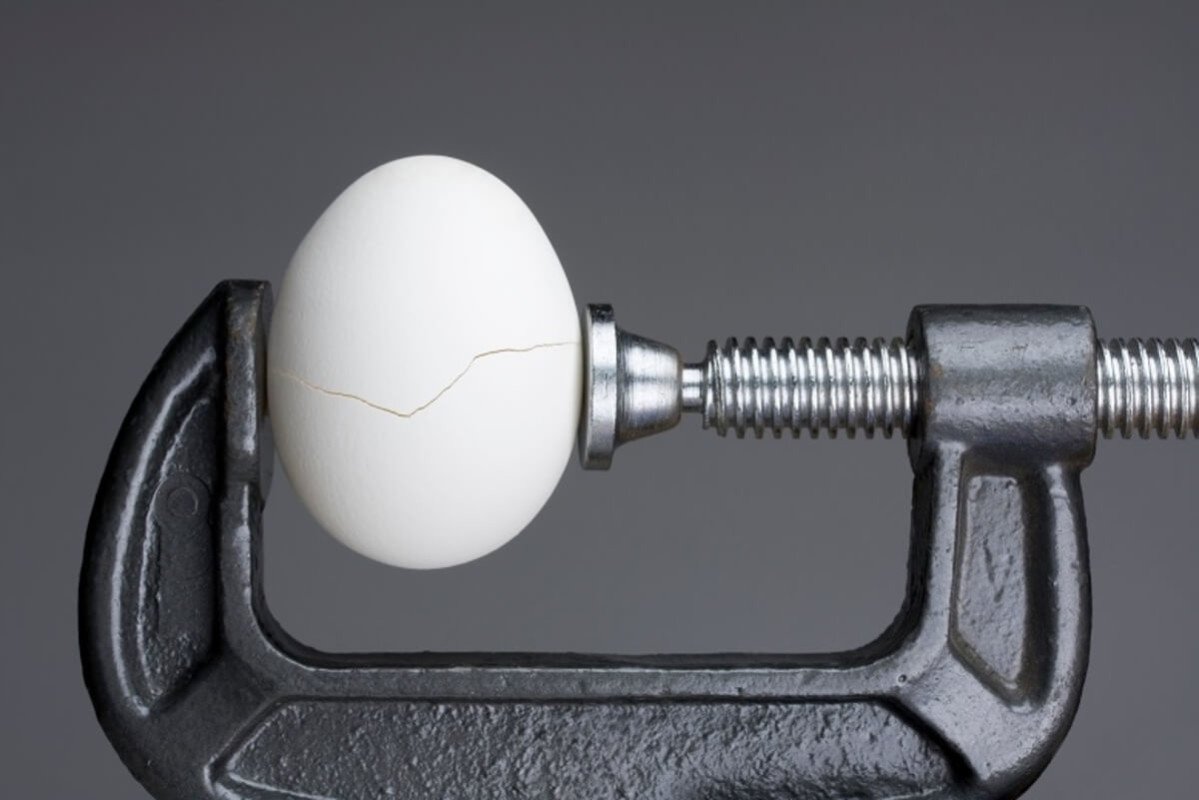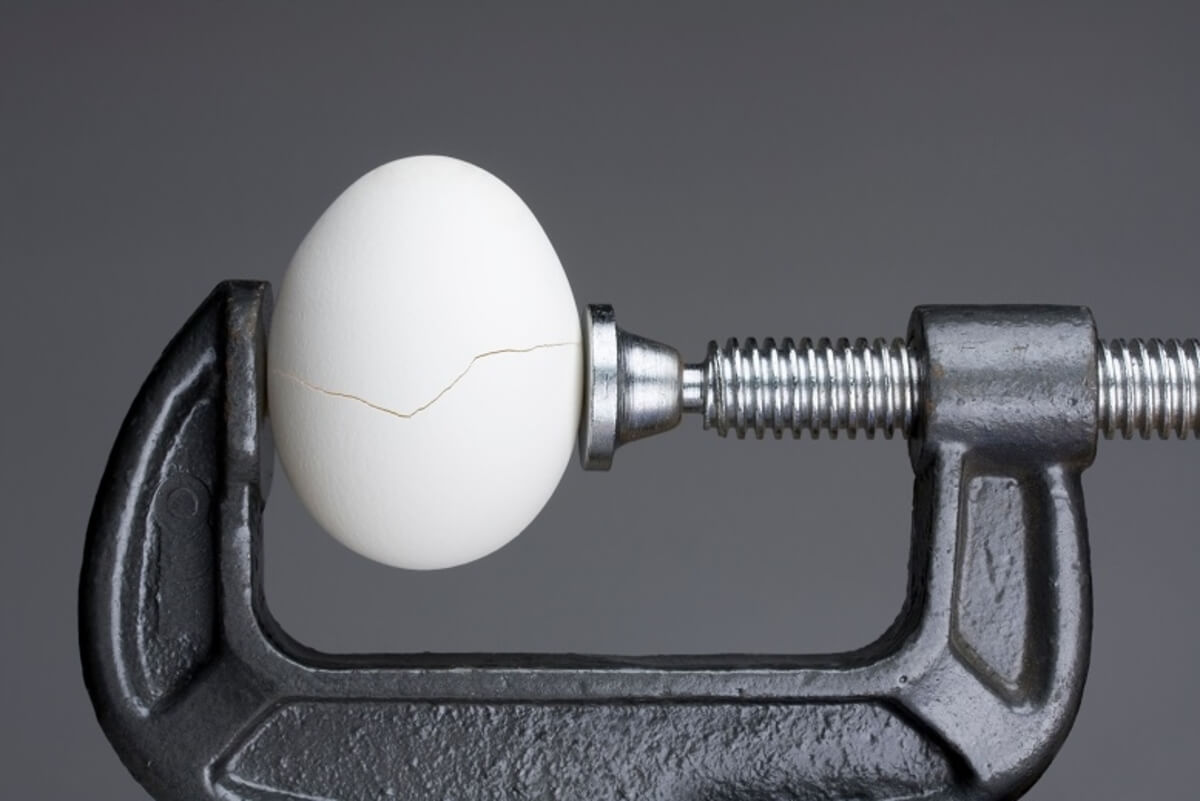 A panic across the crypto market early Thursday morning in Europe put the stablecoin tether (USDT)'s US dollar peg under pressure, with the token trading as low as USD 0.91 on some exchanges. The crash has led some to wonder why arbitrage traders don't seem to want "free money."
At the time of writing (08:50 UTC), USDT had already trimmed most of its losses, although it still remained significantly lower than its peg. On Coinbase, the stablecoin traded for USD 0.983 and on Kraken for 0.982.
Daily chart of USDT/USD on Coinbase: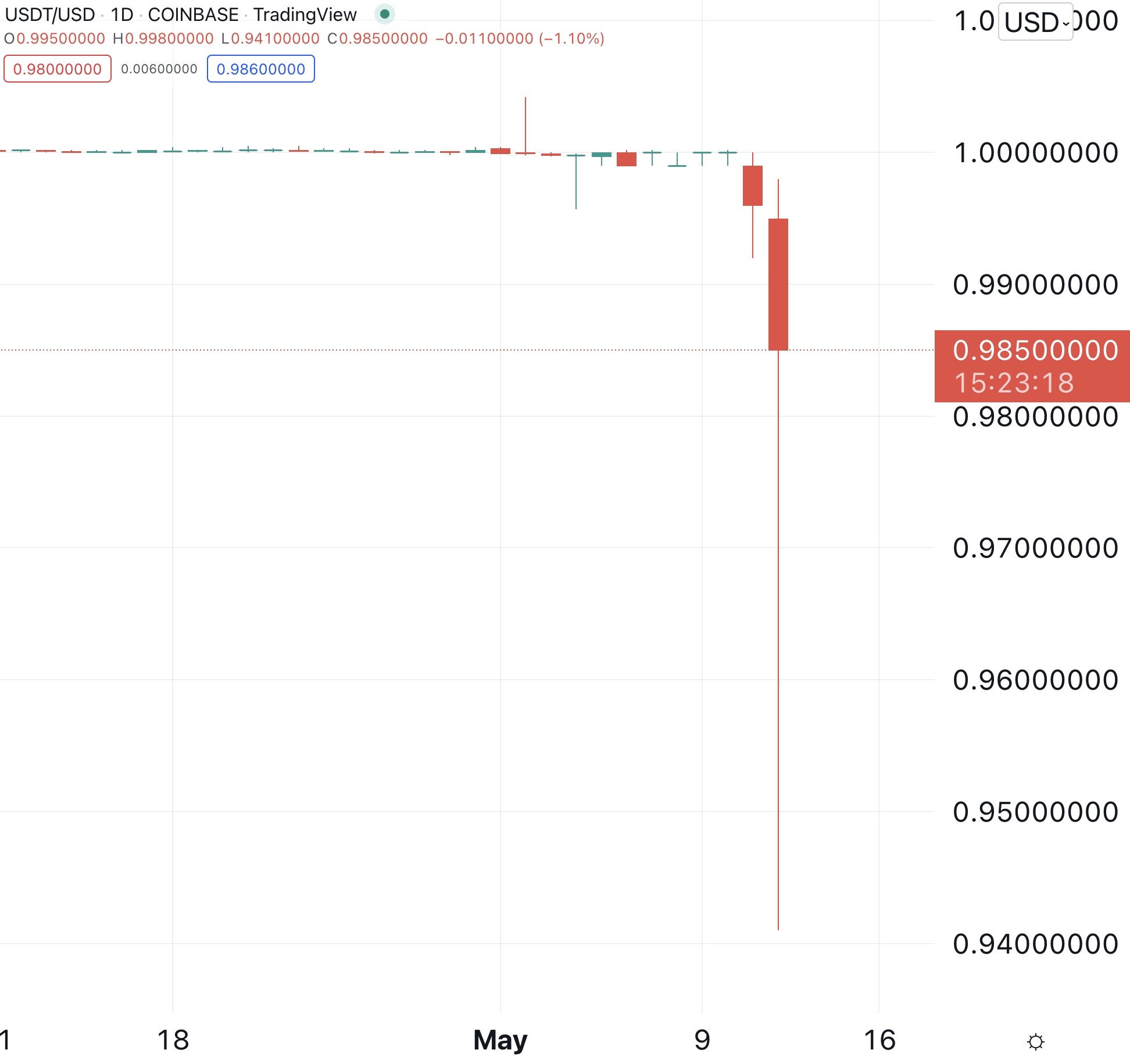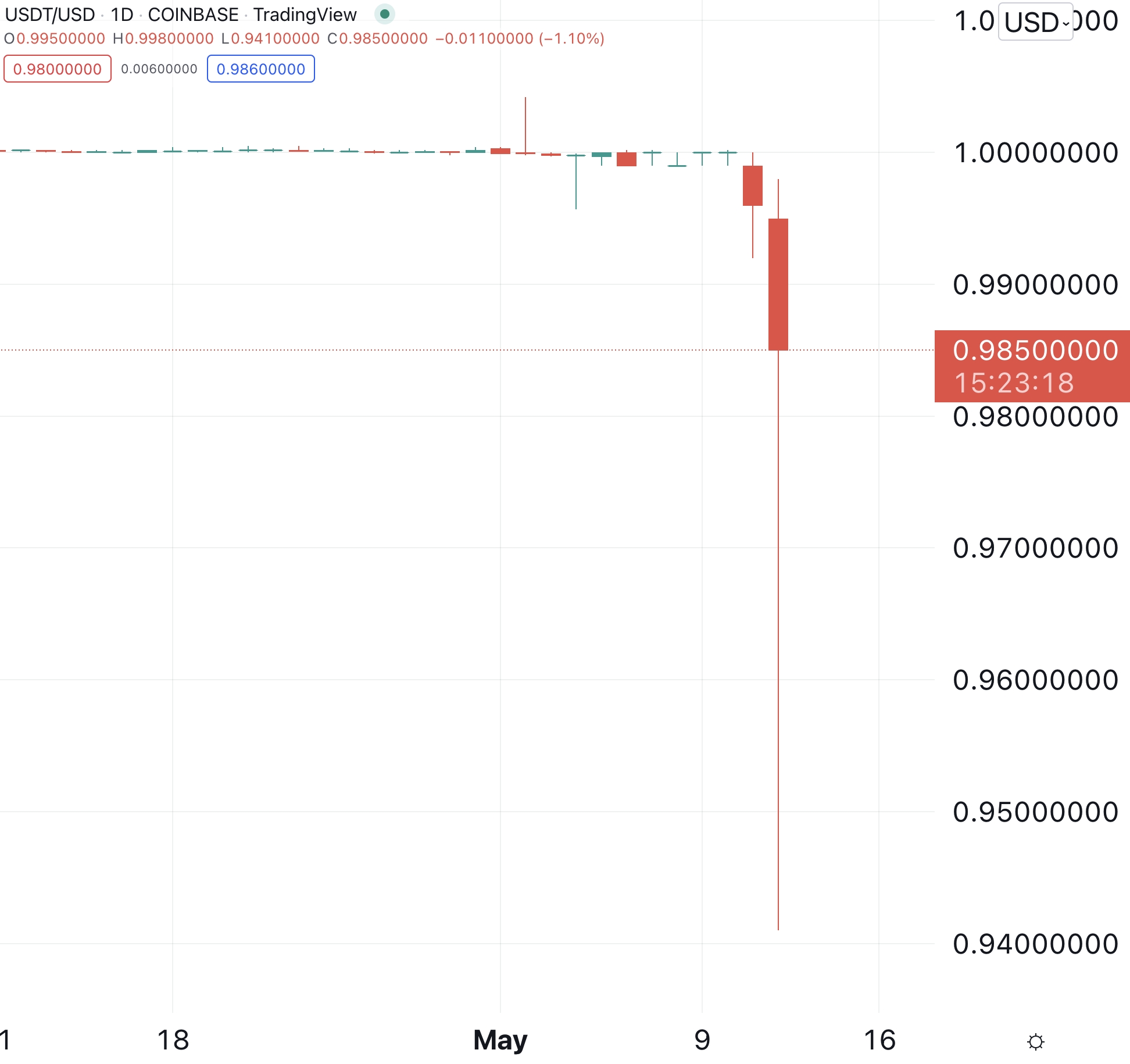 At its lowest, the stablecoin touched USD 0.91 at around 07:20 UTC on Bitstamp, 9% below its peg.
5-minute chart of USDT/USD on Bitstamp: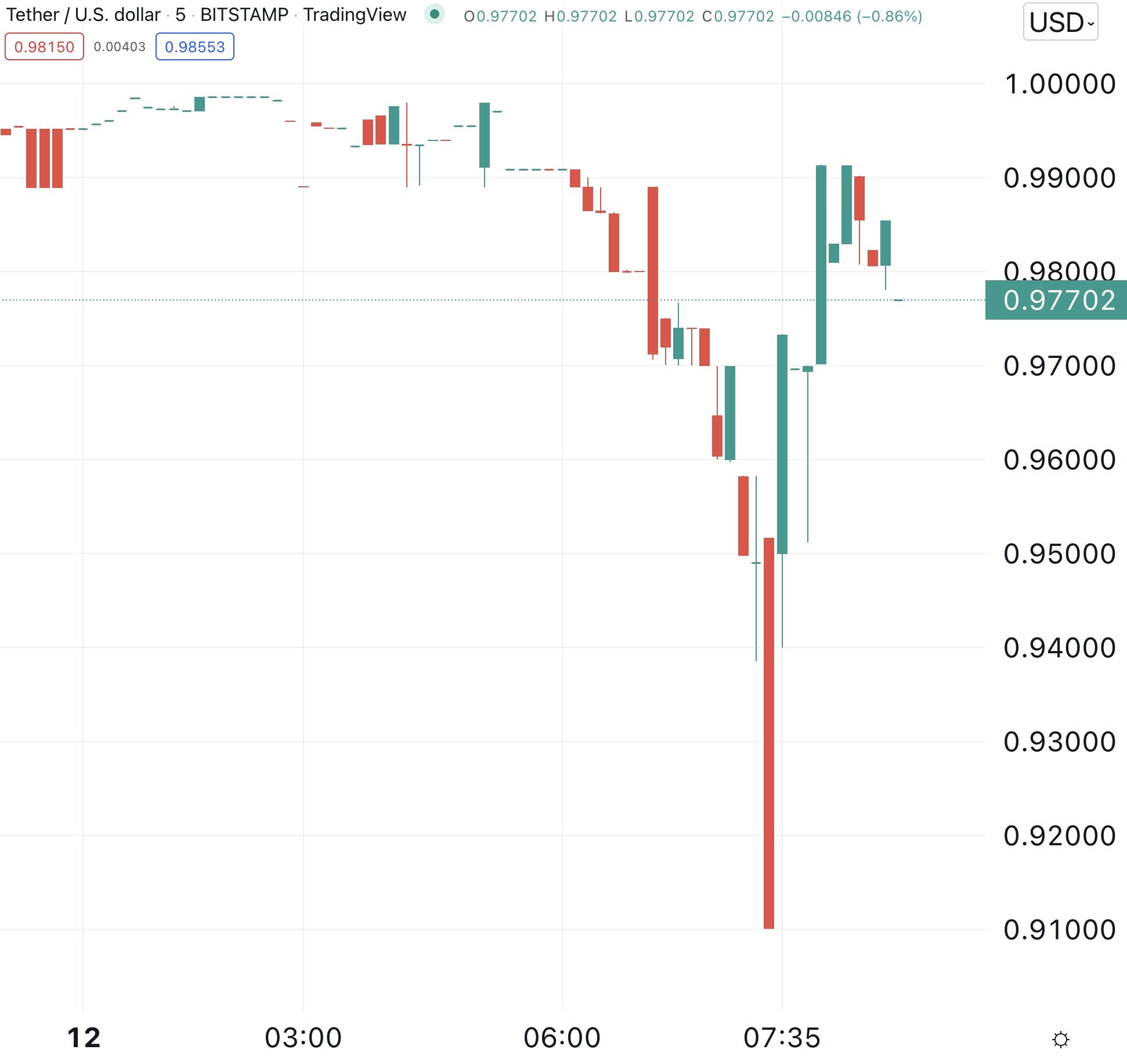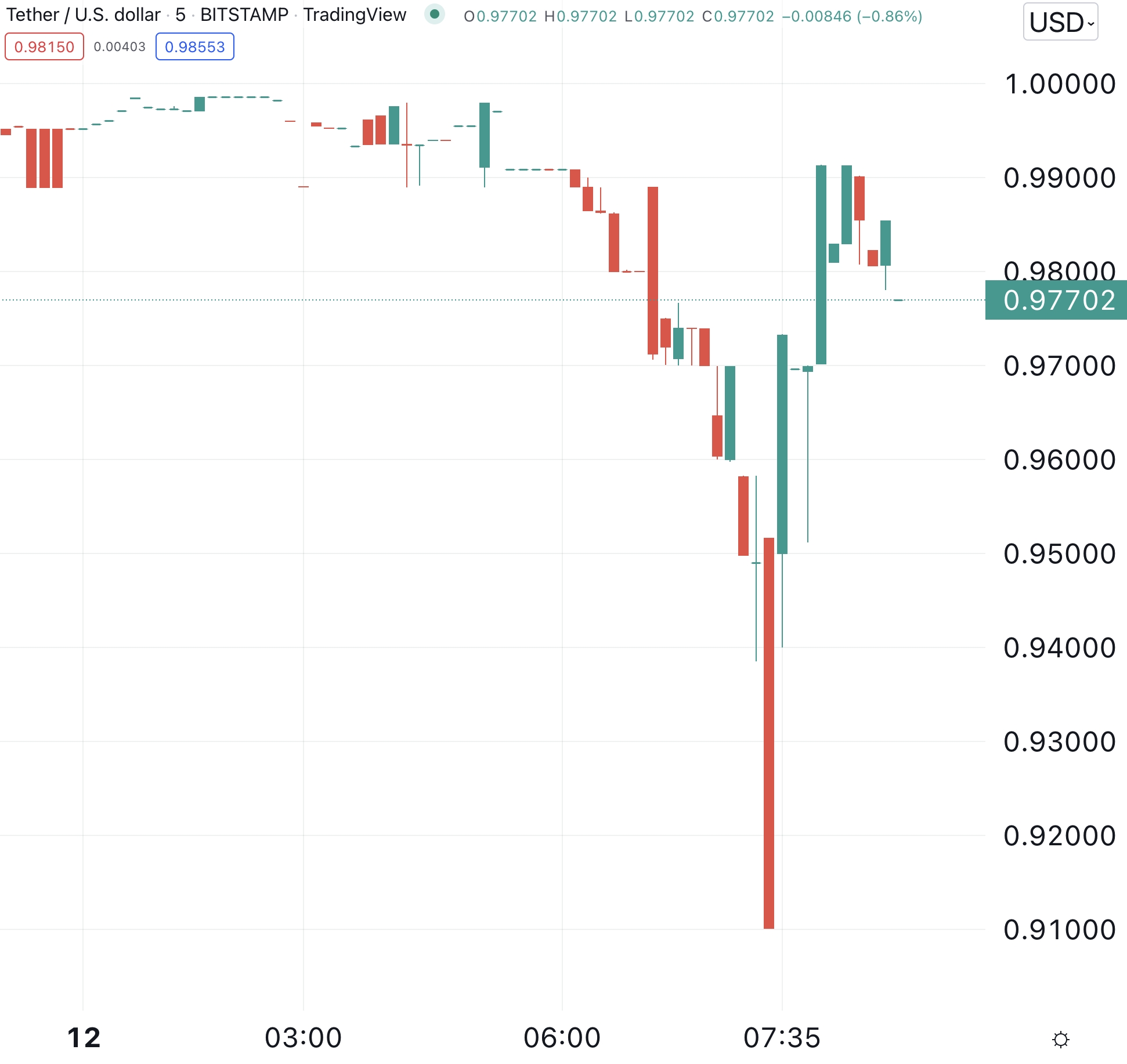 The pressure on tether's peg led to a flurry of speculation in the crypto community about what was going on.
"Call it FUD if you want, but this sustained peg deviation really is unusual. It normally snaps back quite quickly," wrote one popular user, while several others speculated whether the stablecoin was under some sort of economic attack.
Hinting in the same direction, Samson Mow, the former chief strategy officer at Bitcoin (BTC) development firm Blockstream, said that people should "know when players are just trying to induce panic."
"USDT isn't going to lose its peg," Mow told his more than 200,000 followers.
The drama also led Tether's chief technology officer Paolo Ardoino to publicly remind people that USDT can be redeemed for USD via Tether's website.
GM
Reminder that tether is honouring USDt redemptions at 1$ via https://t.co/fB12xESSvB .
>300M redeemed in last 24h without a sweat drop.

— Paolo Ardoino 🍐 (@paoloardoino) May 12, 2022
And given that each USDT can relatively easily be redeemed for USD 1, some users are wondering why USDT was then trading for as low as USD 0.945 on the crypto exchange FTX, asking if the exchange's parent company Alameda "doesn't want free money?"
Tether is off the peg by > 1% on FTX.

Should I assume Alameda doesn't want free money?

— Patrick McKenzie (@patio11) May 12, 2022
It is well known that the crypto trading firm Alameda Research is a major player in market making and arbitrage operations on FTX. The trading firm was originally founded and led by the crypto billionaire and FTX CEO Sam Bankman-Fried, but is now led by former bond trader Sam Trabucco.
"Tether continues to honour redemptions normally, with verified customers (in allowed jurisdictions) able to redeem USDt on Tether.to for USD$1. In the last 24 hours alone, Tether has honored over 300m USDt redemptions and is already processing more than 2bn today, without issue," the company said today.
In a comment to Cryptonews.com, a Tether spokesperson added the company is "pleased to report that it is business as usual amid some expected market panic following this week's market movements."
"On Bitfinex the Tether peg is > 1$ while on Kraken it is slightly lower than 1$. This has resulted in arbitrageurs buying USDt cheap on Kraken and selling it on Bitfinex for profit," the spokesperson said, calling it "pure market dynamics" that has "absolutely nothing to do with the value of Tether."
____
Learn more:
– Imagine Regulators Shutting Tether Down – What Happens to Bitcoin?
– Tether's Reserves

– USDT vs. USDC vs. UST: How Do They Compare?
– Whales Make Up More Than Half of Stablecoin Volume, Tether Losing Dominance

– Citadel Securities, BlackRock Claim They Had No Role in the UST Collapse
– Terra's Do Kwon Floats Ideas to Save UST as LUNA's Collapse Continues
___
(Updated at 13:44 UTC with a comment from Tether, updated at 14:30 UTC with additional details from Tether's spokesperson.)
---