Maker Foundation To Start Its Dissolution in Two Years
The Maker Foundation will start transferring the governance power and risk management capacity to the community in the next few years. As the first step, it will release an initial draft of the new governance paradigm for the community to vote on.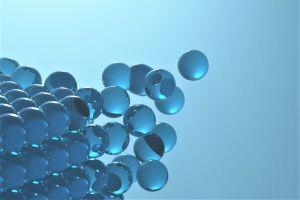 Following the delivery of multi-collateral Dai (MCD), the next step and the ultimate goal of the Foundation is to make MakerDAO (MKR) fully self-sustainable and for the Foundation itself to disappear, said Rune Christensen, MakerDAO founder, in the latest Governance and Risk Meeting. To achieve that self-sustainability and then work with it, Maker needs a new generation of core governance and independent contributors, says the Foundation.
"There will be several years left where the Foundation will be operating at full steam," says Christensen, "and from there, this process of dissolution will begin." He adds that the dissolution will likely start in about two years, and that it will be a "careful" and "deliberate" step-by-step process. Nonetheless, even if it's years away, it's important that the community starts preparing now to take over the full responsibility of the system, he explains. Particularly because the community will need time to gain practical experience of governing the system through formalized processes. This will also require published documentation and technology, as well as a system for sharing practical knowledge from current to new contributors.
What's more, says the founder, it's possible that some of the assets the Foundation has will become their own self-sustaining DeFi (decentralized finance) projects.
He further stated that the core pillars or three key elements of this self-sustaining decentralized organization (DAO) are elected paid contributors (EPCs) and domain teams, Maker Improvement Proposals (MIPs), and vote delegates. These three will make the system truly self-sustaining, functional, transparent, and will include everybody equally, the Foundation believes.
But to start this step of the process in the first place, the Foundation will draft a governance paradigm containing a complete grouping of MIPs and a team of EPCs. This isn't the final paradigm, but the set of initial proposals regarding the governance structure, making sure that the dissolution timeline matches that of maintaining safety. The community will then vote on these proposals, provide input, discuss each of them, offer different MIPs where they deem fit, etc. The first thirteen MIPs will be released on April 6 on GitHub and the forums. Further details around the ratification process and the timeline for a number of critical processes are expected today as well.
At pixel time (11:28 UTC), MKR trades at c. USD 325 and is up by 10% in a day and 5% in a week, trimming its monthly losses to 39%. The price is down by 56% in a year.
Check out the full meeting and discussions:
---