Major Airline, Norwegian, Lifts Bitcoin Adoption to the Sky
Disclosure: Crypto is a high-risk asset class. This article is provided for informational purposes and does not constitute investment advice. By using this website, you agree to our terms and conditions. We may utilise affiliate links within our content, and receive commission.
The low-cost carrier and one of the biggest airlines in Europe, Norwegian, will allow its passengers to pay for tickets in cryptocurrency, including the most popular one, bitcoin, but also to trade on the airline's very own crypto exchange.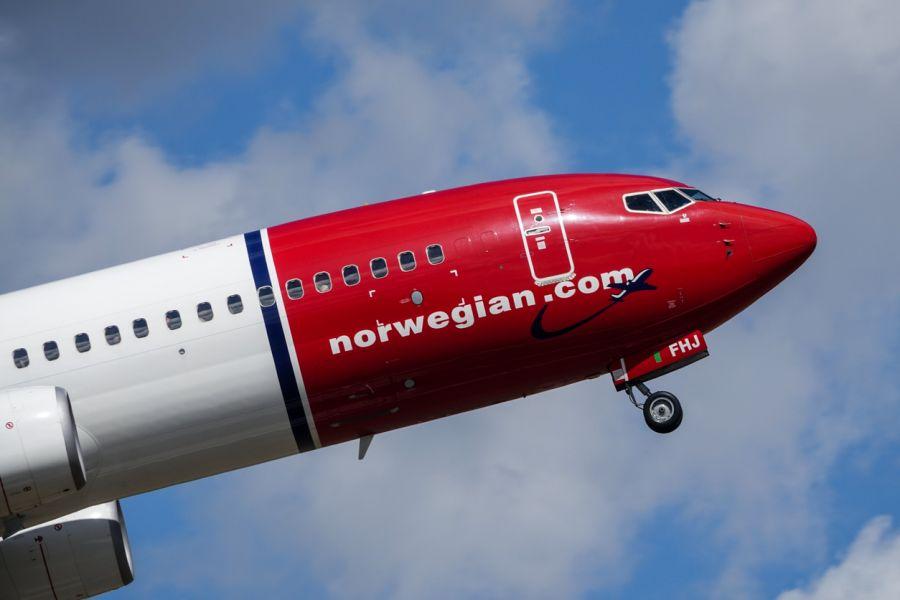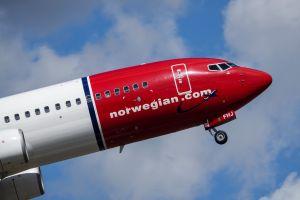 Only customers living in Norway, however, will be able to buy plane tickets with cryptocurrencies, according to Norway's DN (Dagens Næringsliv) article. Also, they will be able to trade on the Norwegian Block Exchange (NBX) starting with August, but the group plans to expand its exchange service to neighboring countries in the coming months.
"While cryptocurrency and digital asset trading has been until recently shrouded in mystery and seemingly walled off to all but the most tech-savvy investors, NBX aims to make cryptocurrency exchange a part of all kinds of investors' everyday experience," the company said on its website, adding that it is also "a payment services provider and blockchain-solutions advisor."
Another good news for the customers is that NBX will integrate the current rewards program so that flyers can earn points by trading on the exchange, then switch it for benefits like ticket discounts.
Also, in a recent blog post, NBX said that "by creating a system that makes it easy for users to pay with crypto, eventually it will be seen as just another choice in the list of ways to pay."
"Many travel aggregator sites have integrated bitcoin and altcoin payment functionality, but this is not the same as an airline integrating a payment system directly — cutting out the middleman, which is sort of the point of crypto in the first place — the fee-gouging stranglehold of the ultimate middlemen — the Visas and MasterCards of the world — has made the payment ecosystem difficult, slow and expensive up to now," according to NBX.
As Cryptonews.com reported last year, the then newly established company Norwegian Block Exchange was responsible for building and operating the exchange and manage other blockchain initiatives for the airline, and is led by Stig Aleksander Kjos-Mathisen, the son-in-law of Norwegian Air founder Bjørn Kjos, as well as the former Head of Manpower Planning at Norwegian. At the time, Kjos-Mathisen indicated that at least the best known cryptocurrencies such as bitcoin and ethereum would be made available on the platform. Now, the DN article states that most of NBX is owned by the Kjos family through the family company Observatory Invest, while the airline has 9% of the shares.
The Kjos family has great faith in cryptocurrency and blockchain technology, says the article. One of the Kjos children, Lars Ola Kjos, has allegedly quietly bought bitcoin, "and at the end of the year, the investment had a cost of just under NOK 3.5 million [USD 404,000]". Furthermore, according to the information from his private company, Green 91 AS, he is one of Norway's major crypto investors.
The revenue of Norwegian stood at NOK 40 billion (USD 4.6 billion) in 2018, or 30% more than a year ago, while its net loss was NOK 1.45 million (USD 0.17 million).
"Going into 2019, Norwegian's growth and investments will decrease considerably, and a series of initiatives have been undertaken to return to profitability this year," the company said in February this year, adding that more than 37 million passengers chose to travel with Norwegian in 2018, an increase of 13% compared to the previous year.
Meanwhile, Norwegian's shares are down from USD 38.20 in April 2018 to USD 5.19 this month (while bitcoin went above USD 10,000 yet again today.)
---