Luno Hits the 7M Users Milestone, 'On Track' to 1B by 2030
London-headquartered crypto platform Luno said it reached 7m customers worldwide, adding a million in less than two months, with the business growing exponentially as the interest in cryptoassets grows.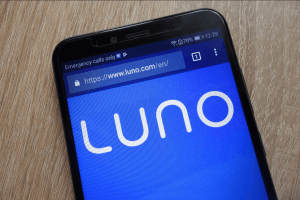 Per the company, in January 2021, they recorded a 60% increase in the number of app installs compared to December. Compared to January 2020, they saw over 300% growth year-on-year.
"In 2021, we expect to continue this exponential growth, on track to reaching our goal of 1 billion customers by 2030," Marcus Swanepoel, CEO and Co-Founder of Luno, was quoted as saying in an announcement.
In September 2020, as reported, Luno was acquired by US-based major crypto company Digital Currency Group (DCG), following an initial investment in Luno back in 2014. Since the acquisition, the number of active Luno users has increased by 167%, and the number of app installs has increased by 119%.
As of January 25, the average Luno user held over USD 7,000 in their wallet, which is up 56% from December 30, 2020.
"Luno's expansion is telling of the bigger-picture market demand for cryptocurrencies globally," the company said, "as the industry continues to prove its reputation as building a sustainable financial infrastructure."
While infrastructure in certain parts of the world could not previously support the crypto market, this has improved "substantially," Luno said, and they themselves worked on these developments, particularly in major African economies and Asia-Pacific. In 2020, the platform provided 4.7m Africans and 1.1m Asians access to the crypto markets, they claimed, growing its African customer base by 2.3m and its Asian customer base by 300,000.
Luno has offices in London, South Africa, Malaysia, Indonesia, Nigeria, and Singapore, and customers in 40 countries. They said they've seen over 10% growth in staff numbers since March 2020.
Last year, Swanepoel told Cryptonews.com that the global economic crisis might be good for crypto as it showed the dysfunctionality of the existing system.
___
Learn more:
- 1 Million First-time Buyers Bought Bitcoin on Dorsey's Cash App Last Month
- Crypto.com Aiming to Hit 100 million User Target by 2023 as CRO Surges
- BTC Slips As Coinbase Sees 15% User Growth At Best, Focuses on Altcoins
---