Litecoin Suddenly Jumps, BitTorrent Rally Wanes
It seems like even in bear markets, at least one coin has to surge - presumably to keep our spirits up. Not so long ago, it was BitTorrent Token (BTT), and the market wondered how sustainable its rally was. Now, Litecoin (LTC) is in the green, up by more than 10% in the past 24 hours as of the time of writing (UTC 09:30 AM,) and now sitting on the fourth spot by market capitalization.
LTC price chart: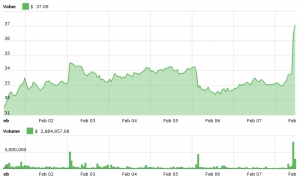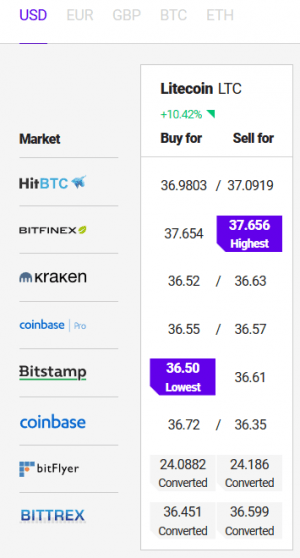 This price boost of Litecoin followed the Flappening, which is a term for LTC overtaking Bitcoin Cash by market cap. Now, it has also overtaken EOS, and the term for that (the Eloppening, according to social network Reddit) doesn't seem to have caught on in the community, but it seems like it will enter everybody's vernacular before too long.
The cryptocurrency project yesterday confirmed its intent to try and cooperate with privacy coin Beam on the implementation of the MimbleWimble privacy protocol.
"We have started exploration towards adding privacy and fungibility to Litecoin by allowing on-chain conversion of regular LTC into a Mimblewimble variant of LTC and vice versa. Upon such conversion, it will be possible to transact with Mimblewimble LTC in complete confidentiality. It is our joint intention to publish any and all the work done as part of the project under a permissive open source license to let the community benefit from it," Beam confirmed.
_____
Reactions:
Meanwhile, the BitTorrent Token is down by almost 15% in the past 24 hours, which effectively ended its rally that saw the newcomer gain more than 800% since its sale in January. The BTT token sold for USD 0.00012 initially, and is now trading for USD 0.000825 - still a jump of 687.5%.
BTT price chart: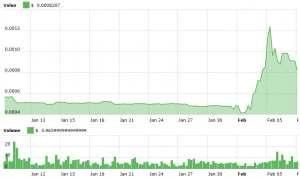 The token also has something of a reputation: "[Don't worry] guys, we'll be able to buy it 80% below ICO price," wrote Reddit user u/YouPoro. "'Only 962 participants got into sale, buying the bulk of the vaporware tokens.' Will dump at a premium on retail market," said u/CryptoToit. Also, BitTorrent warned that it "registered an important number of fraudulent websites, ICOs, and airdrops offering so called BitTorrent (BTT)."
---