Liquid Exchange Hacked, Working With Other Exchanges on Recovering Funds
Japanese crypto exchange Liquid has suffered an attack this morning, with the thief taking off with a still unconfirmed amount of bitcoin (BTC) and ethereum (ETH), among other coins. The exchange has started working with its colleagues on freezing and returning the funds.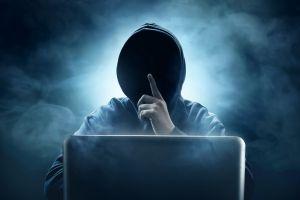 "We are currently tracing the movement of the assets and working with other exchanges to freeze and recover funds," said the exchange.
Per this post, the attacker deposited XRP via another exchange and withdrew BTC to two addresses.
"We are sorry to announce that Liquid Global warm wallets were compromised, we are moving assets into the cold wallet," the team behind it announced this morning.
They have suspended deposits and withdrawals, stating that they are currently investigating the issue.
Liquid further provided addresses to which the stolen assets have been moved. These assets include BTC, ETH, XRP, and tron (TRX).
Looking at the bitcoin address, it currently (at 6:33 UTC) holds more than USD 4.76m.
Per Etherscan, the "address [...] reported to be involved in a Liquid Exchange hack" holds USD 44.84m worth of ETH, and nearly USD 24.84m in a number of ERC-20 tokens.
XRP scan shows some XRP 9.84m (USD 11.12m) as the initial balance, with the funds being moved out, while the vast majority of TRX seems to have already been moved. That said, earlier reports noted some TRX 9m (USD 751,437) has been taken.
These two together would then make some USD 11.87m. In total, with ETH and BTC, this may mean some USD 86.3m has been stolen. This, however, has not yet been confirmed.
Meanwhile, the CEO of crypto exchange KuCoin's, Johnny Lyu, said that they are aware of the incident, and that they had blacklisted the hacker's addresses.
The story is still developing and will be updated as new information becomes available.
____
Learn more:
- Poly Hacker Prolongs Return of Funds, Offered Position of Chief Security Advisor
- 'Shall We Play a Game', Asks Poly Network Hacker Upon Returning the Funds
- RUNE Recovers 11% After Crash and Thorchain USD 8M Hack
- Holding The World To Ransom: Top 5 Online Gangs
- South Korean Politician: North Has Stolen USD 310M in Crypto Since 2019
- Another Two Binance Smart Chain Projects Suffer Flash Loan Attacks
---