Bitfinex's LEO Moves Through Crypto Ranks Faster than Binance Coin
Disclosure: Crypto is a high-risk asset class. This article is provided for informational purposes and does not constitute investment advice. By using this website, you agree to our terms and conditions. We may utilise affiliate links within our content, and receive commission.
The competition among major exchange tokens is heating up, as UNUS SED LEO (LEO), the recently-issued Bitfinex exchange token, has reached USD 1.5 billion market capitalization in less than two weeks and is inching closer to the top 10 coins by market capitalization as it is already ranked as the 13th largest coin.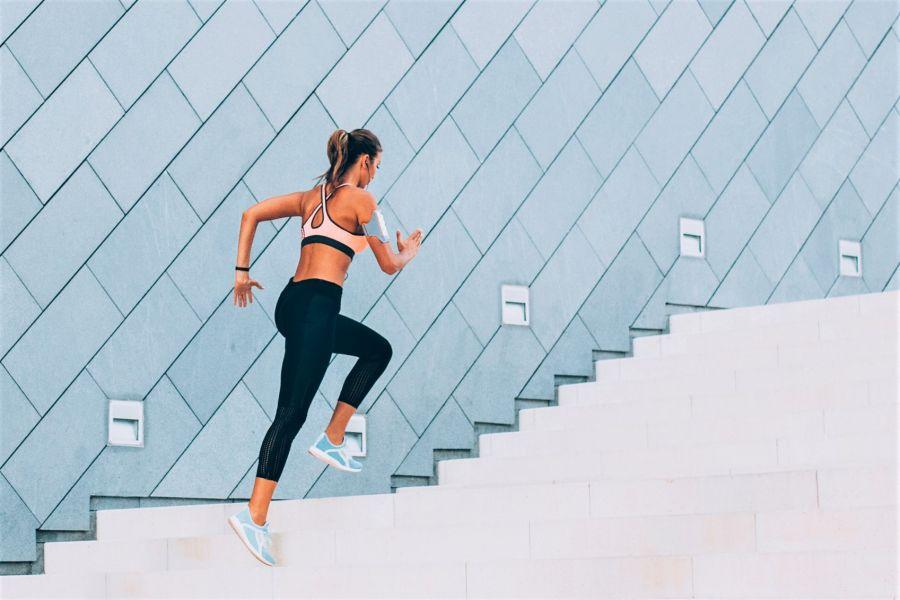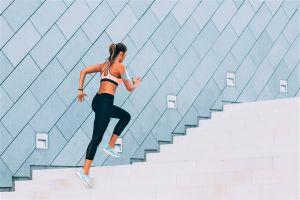 In comparison, it took around six months for Binance Coin (BNB), the native token of another major crypto exchange Binance, to reach USD 1.5 billion capitalization and it took another few months to enter the list of the top 20 coins in March 2018. Then, it fluctuated in and out of the list for months before continuing its climb towards top 10. Now, its market capitalization stands at USD 4.29 billion and BNB ranks as the 7th largest cryptocurrency in the whole market.
Now, LEO and BNB are the two largest exchange tokens by market capitalization.
Exchange tokens on June 5: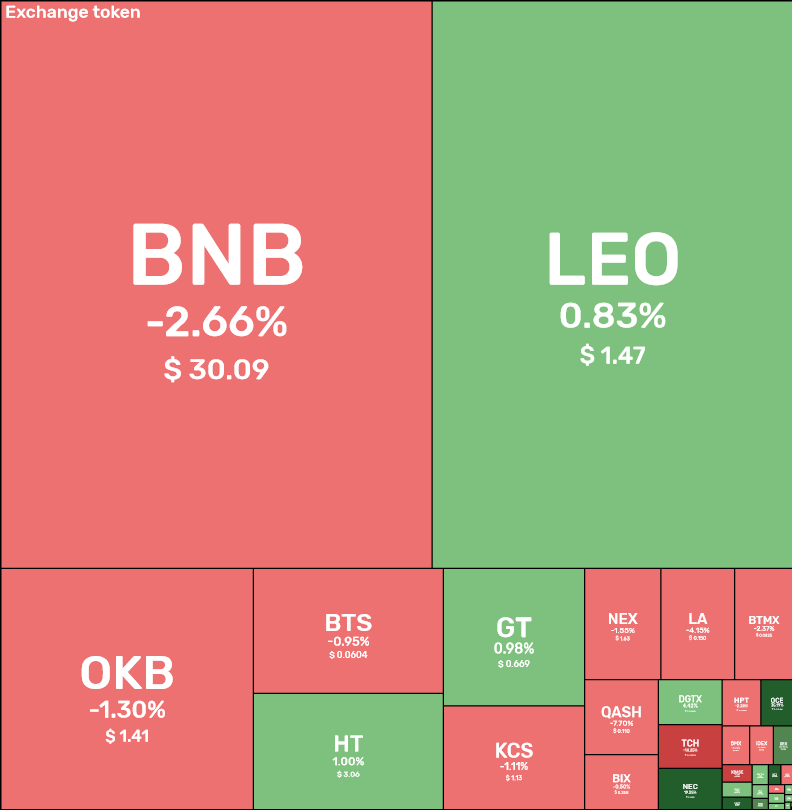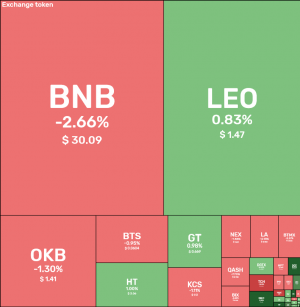 __
However, starting positions of both coins were different, which also explains the LEO's spurt.
LEO chart:


__
BNB chart:


At first glance, the key difference between the leading exchange tokens is the amounts raised in their funding stages. LEO private sale has helped to raise USD 1 billion from private investors in May 2019, while Binance raised USD 15 million during its initial coin offering (ICO) in July 2017.
Besides, during the ICO, one BNB token was sold for USD 0.10, while LEO tokens were initially valued at 1 USD per unit. Moreover, circulating supply of LEO is 1 billion, while there are 141 million of BNBs in circulation.
Both tokens have similar use cases and incentive mechanisms – they can be used for trading discounts and initial exchange offerings (IEOs). Fore example, on June 5, Bitfinex announced that LEO holders with more than 5,000 USDt in LEO will have their taker fees reduced by an additional 10% across all crypto-to-crypto pairs and that "a number of additional UNUS SED LEO fee benefits will go live over the coming weeks." Also, supply of both LEO and BNB is deflating through token burns, which is compared by some to equity buybacks.
However, LEO burns are set to happen at a faster pace. As per LEO whitepaper, LEO token burn will occur on a monthly basis and will be equal to a minimum of 27% of the consolidated gross revenues of iFinex (excluding the Ethfinex exchange) (iFinex is the operator of Bitfinex and EthFinex) from the previous month. In addition, the company aims to use funds recovered from Crypto Capital and net funds recovered from Bitfinex hack in 2016 to repurchase and burn outstanding LEO tokens.
According to unaudited reports, iFinex profit last year was USD 404 million.
It is estimated that a single quarterly burn would be worth a minimum USD 28 million worth of LEO. In comparison, the average BNB token burn was worth c. USD 22 million in 2018, while the first burn in 2019 was worth USD 15.6 million.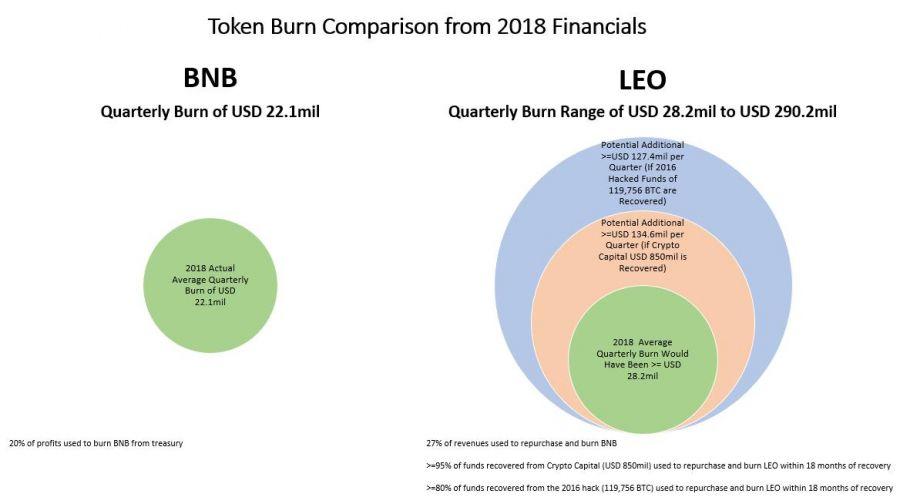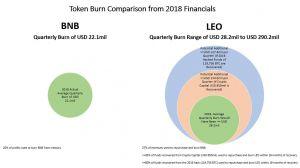 However, while LEO appreciates in value, Bitfinex and Tether, which is also controlled by the same people as Bitfinex, are still in a legal fight against New York Attorney General (NYAG) and are facing market backlash for changing the terms and conditions of USDT, of which only 74% were recently backed with cash and cash equivalent. The next Bitfinex hearing is scheduled for July.
{no_ads}
---