LEND Jumps 16% on Aave Decentralization and Token Migration News
LEND, the native token of Aave, the fourth biggest DeFi (decentralized finance) platform by total value locked (TVL), has rallied in the last 24 hours, following the news of the platforms decentralization milestone via a governance token and LEND's migration.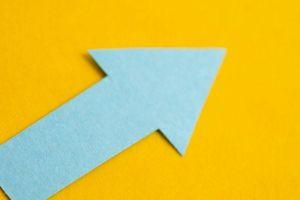 At pixel time (7:52 UTC), the 32nd coin by market capitalization, trades at USD 3 and is up by 16% in a day, as well as 6% in a week. The price is up by 160% in a month.
LEND price chart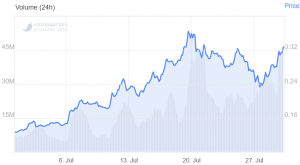 This latest jump follows the announcement by the crypto lender Aaave of its tokenomics upgrade proposal - The Aavenomics - as the step towards "a more decentralized governance for the Aave Protocol." Through this, the control of the protocol will be placed to a "genesis governance" formed by token holders.
Per this announcement, LEND will migrate to AAVE at a rate of 100 LEND per 1 AAVE. This is "the first step in transitioning governance power from the Aave core team to AAVE token holders."
The supply will change from 1.3 billion LEND to the total supply of AAVE of 16 million tokens. Out of this, 13 million AAVE will be redeemed by LEND token holders, and 3 million will be allocated to the Aave Ecosystem Reserve for protocol incentives. The holders get to decide how this reserve is allocated between Safety and Ecosystem Incentives.
Among the latest introductions, Aave announced the Aave Improvement Proposals (AIPs) for protocol upgrades. Also, as liquidity mining is popular in the Cryptoverse lately, the money protocol will also launch a Safety Module (SM) - a staking mechanism for AAVE, which will take on the role as the last-resort collateral. Besides earning AAVE as Safety Incentives, stakers also earn a percentage of protocol fees.
Staking will feature plain AAVE, said the announcement, as well as an AAVE/ETH pair, which leverages DeFi liquidity providing platform Balancer (BAL) to incentivize market liquidity and allow users to earn BAL with trading fees. "Staked AAVE will be freely tradable after a cooldown period," they said.
"The next steps are in LEND & AAVE holders' hands," tweeted Aave. "Aave Improvement Proposals will suggest Aavenomics parameters. Holders will choose the final Aavenomics model."
Meanwhile, according to data from DeFi Pulse, the USD value locked in Aave has increased by 13% over the past 24 hours to USD 444 million.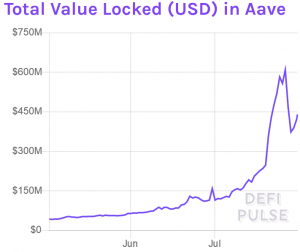 __
Learn more:
Aave's LEND Skyrockets by 8,000% Against Bitcoin In 'Over-extended' Rally
Aave's LEND Falls Further While Value Locked Grows
---