Kin Climbs 30% Amid Token Swap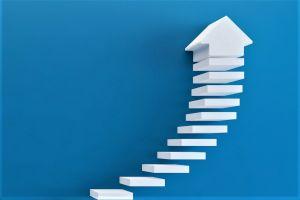 Although the crypto markets don't seem to be changing very much, Kin is breaking away from the trend with its own price rally with an increase of more than 30% in the past 24 hours.
Since the token is migrating from the ERC20 standard to its own blockchain, and an increasing number of companies are starting to offer this service, the hype around the project is rising and the step towards a native blockchain is seen as a good omen.
KIN price chart: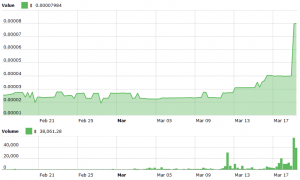 Kin, the cryptocurrency launched by popular messaging app Kik, has started the swap between ERC20 and its native blockchain on March 12th, which will run until June 12th, according to a blog post by the team. Action is required only from users that have obtained their Kin tokens in ways other than earning them through Kin Ecosystem apps, like trading. Otherwise, the tokens will be automatically swapped once these apps migrate.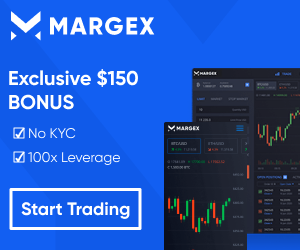 Users who need to swap their coins by themselves can do so in two ways: through swap services and through supported exchanges. Swap services include CoinSwitch and Changelly, both of which act as intermediaries between users and exchanges. As the official blog post explains, "Swap services will perform a one-to-one swap for your ERC-20 tokens and the native Kin coin with no additional fees. These services will complete the swap in less than 30 minutes."
Meanwhile, exchanges that support the swap will not support it for the entire swapping period. Instead, they will accept deposits and disable withdrawals for Kin for one to two weeks before the swap, after which the migration will happen within 48 hours. For most exchanges currently supporting the swap, the deadline for deposits is today, March 19th. The supporting exchanges include LAToken, Bitforex, HitBTC, CoinTiger, and Lykke, although the company adds that, "Over the coming weeks, more exchanges will become active, providing additional opportunities to swap your ERC20 tokens for native Kin coins."
As for costs and fees expected of the service, the company answers the question in their FAQ: "The only costs associated with the swap are the Ethereum gas cost for transactions or possibly a small fee charged by exchanges. Please check with each exchange to find out the fees associated with using their platform."
Cryptocurrency exchange MercatoX has also announced their intent to support the swap, although a Kin representative on Reddit wrote that, "We are currently working with Mercatox to start supporting the migration, but some of the details are not finalized yet. The swap ratio will be 1:1 as with all other exchanges and swaps. Please wait until we formally announce it and announce their swap window."