JPMorgan on El Salvador's Bitcoin Move, Miners Win In New York + More News
Get your daily, bite-sized digest of cryptoasset and blockchain-related news – investigating the stories flying under the radar of today's crypto news.
____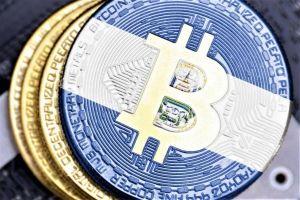 Adoption news
Mining news
New York failed to pass a measure that would put a hold on new large-scale Bitcoin mining operations, wshu reported, adding that The International Brotherhood of Electrical Workers union pushed back against the measure, saying it was unfair to their members.
The recently announced Bitcoin Mining Council, has been officially launched. The council said it will serve to standardize energy reporting within the mining business, but also for education. Its founders include the MicroStrategy head Michael Saylor, Tesla's chief Elon Musk, and certain Bitcoin miners in North America.
KEPCO, the South Korean state energy company, will start auditing companies it suspects of illegally using cut-price electricity to mine crypto, reported Seoul Kyungjae. KEPCO provides cut-priced, subsidized power to industries and agricultural producers, but appears to be suspicious that a number of those using cut-priced power have been secretly mining crypto. The power provider cracked down on crypto mining-related abuses of subsidized power in 2018 – handing out a total of around USD 0.5 million in fines to 38 companies.
Banking news
Texas state-chartered banks may provide customers with virtual currency custody services, as long as they are able to manage the risks while complying with the law, an official notice by the Texas Department of Banking stated. This is due to the fact that these custody services should not be very different from traditional ones, so the authority to provide these services already exists within the current laws of the state.
Exchanges news
Binance-owned Indian crypto exchange WazirX has received a show cause notice from the Enforcement Directorate for breaching the Foreign Exchange Management Act through crypto transactions worth more than Rs 2,790.74 crore, the authority revealed. However, the exchange claims they have not received any such notice, but that they will comply and aid the investigation should that happen.
CEO of crypto exchange Kraken, Jesse Powell, is having second thoughts about their direct listing after seeing how rival exchange Coinbase performed after their listing this past April, he told Fortune. The company is now mulling an initial public offering (IPO), which gives bankers greater control over the pricing process instead of it happening organically on the market, but the public debut should happen in the second half of 2022.
Investment news
CBDCs news
Politics news
The regime of the Venezuelan President Nicolás Maduro has accused the opposition leader of providing gangland leaders with secret crypto funding. Per El Nacional, Jorge Rodríguez, the leader of the National Assembly, has accused the opposition Voluntat Popular (People's Will) party of handing of "employing thugs" to hand out dollars and crypto to "criminal gangs" in La Vega. The MP Tania Valentina Díaz shared a video of the leader asking where "the cryptocurrencies that [the Voluntat Popular Presidential candidate] Juan Guaidó" is "providing terrorist groups has come from." The terrorists, he alleged, are "exchanging [tokens] to buy weapons."
---