John McAfee Released from Detention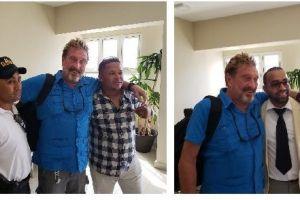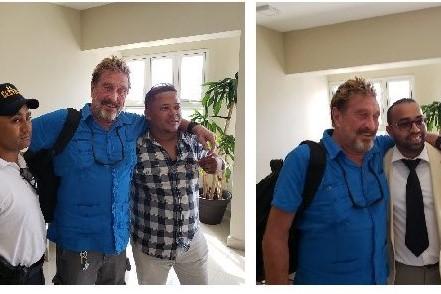 Prominent crypto advocate and IT security entrepreneur, John McAfee is back after being detained by the authorities in the Dominican Republic.
According to the Associated Press, the officials said that the millionaire, his wife, and four other companions were suspected of traveling on a yacht carrying high-caliber weapons, ammunition, and military-style gear.
As reported yesterday, McAfee's presidential campaign manager, Rob Benedicto Pacifico Juan Maria Loggia-Ramirez, took over McAfee's Twitter account and sounded the alarm to the public that McAfee and his companions were detained at their latest port of call, demanding his immediate release, and saying that if McAfee is not released, the data he has hidden across the world will be.
Loggia-Ramirez then posted an update to the situation some thirteen hours ago, saying that McAfee, his wife, and the crew "are alive and in the process of being released from confinement", and that he's unable to share more details "for their continued safety". Three hours later, the manager posted again, saying that he spoke with McAfee over the phone, confirming everybody's "safe release", as well as that they are going to a new location, even though they had to leave their boat for now, nicknamed "The Freedom Boat".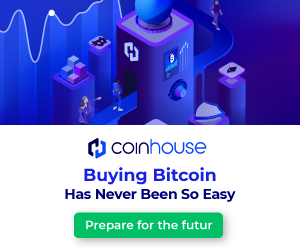 Following this, about an hour later, MacAfee himself addressed the public in a tweet, saying that he is leaving detention, and that he was well treated by the "friendly and helpful" superiors.
Leaving detention (don't judge my looks - four days of confinement). I was well treated. My superiors were friendly and helpful. In spite of the helpful circumstances, we've decided to move on. More later. pic.twitter.com/V4539uYCHR

— John McAfee (@officialmcafee) July 24, 2019
There were people happy to hear the news:
Thank you for the service you and @theemrsmcafee are doing. Sending you both blessings.

— 🌜Jacqueline 🌛 (@SatoshiProof) July 25, 2019
And, of course, many jokesters as well:
Your "superiors?" "Treated well," after being detained and confined for four days?

Oh, no. They got him. This McAfee's a clone.

— chris channels (@Chris8711) July 24, 2019
I'm getting a "Weekend at Bernie's" vibe from these pics. Hopefully we'll hear more soon.

— Darrell Kocha (@carbondate) July 25, 2019
McAfee has been on the run from the U.S. authorities since this January, saying that he is "being charged with using Crypto Cu[rr]encies in criminal acts against the U. S. Government". Meanwhile, just last month, he launched a cryptocurrency trading platform.