Institutional Investors Set for Herd-like Move to BTC, Says Kraken CEO
Disclosure: Crypto is a high-risk asset class. This article is provided for informational purposes and does not constitute investment advice. By using this website, you agree to our terms and conditions. We may utilise affiliate links within our content, and receive commission.
More institutions will follow those already in the bitcoin (BTC) space, as their mentality is generally that of "a herd," said Jesse Powell, CEO of major crypto exchange Kraken in an interview with Bloomberg TV. He also opined that bitcoin is already a store of value, and will soon surpass gold.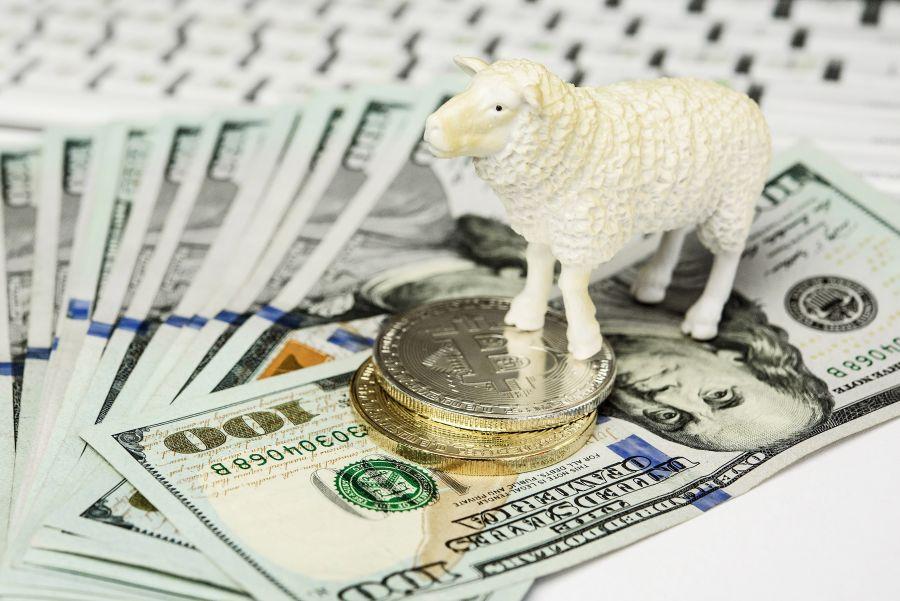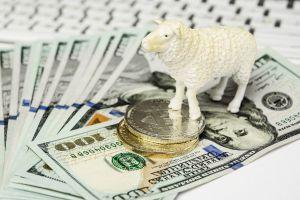 The Bloomberg interviewer argued that bitcoin is not a safe haven, as it still has to be liquidated for cash.
The interviewer also posited that BTC is unpredictable, given its volatility. She also asked about the kind of infrastructure and regulation that could help it escape the influence of factors such as whale movement and manipulation, paving the way for easier access for institutional buyers.
Powell argued that institutions getting comfortable with bitcoin is "sort of a herd thing," explaining that most take their lead from others. "They want to be able to have somebody else to point to when things go wrong" and not be "the only ones sticking their neck out," he added.
The more people like Paul Tudor Jones join the space, the better, and the easier for people to get in. The Kraken boss added that this would help provide a sense of trust and legitimacy.
As for the much-debated volatility of the world's number one coin, Powell pointed out that traditional markets are also volatile, adding that bitcoin is "the only thing that you can look at over the last ten years and see that it's up a million percent."
If you put any amount of money in BTC five years before any point in time, "you're up massively." In the last few months, bitcoin "has returned more than the entire S&P 500," added the CEO.
As for manipulation, Powell pointed to the fact that the Federal Reserve has been buying "junk bonds" from failed corporations.
"It's a joke, the market is manipulated," he said, adding that the US government is printing trillions of dollars to pump up the value of stocks.
"You can't price anything in dollars anymore, the inflation will be out of control very soon here," he said, adding that he personally sees BTC as a hedge against dollar inflation.
Asked about who the real buyers were at this point, Powell said that in the past three months there's been a "massive influx" of new signups – accounts from all types of individials and companies, such as hedge funds, retail investors, wealth managers, day traders and more.
He also noted that people are using their stimulus checks to invest in bitcoin or stocks.
We're already at the "bitcoin as the store of value" point, says Powell, adding that it has 10 years of history behind it – "it's up and to the right." He added that BTC will soon surpass gold as a store of value, too.
One of the major reasons behind this, argues Powell, is that BTC is predictable. People are "flocking" to it as a safe haven because of its finite and predictable supply.
He said, "People are worried about the traditional markets and what's happening with the USD, and they're looking for a safe haven asset." No one can print Bitcoin, and nobody will "mine an asteroid full of Bitcoin."
Using BTC "becomes much easier over time as we build out these tools for the ecosystem," and "pretty soon all of the technology behind Bitcoin will just disappear and it'll be just like USD where nobody really understands how it works but everyone uses it," Powell concluded.
At pixel time (9:51 UTC), bitcoin is trading at USD 9,512. It remains unchanged in the past 24 hours, and dropped 2.51% in the past week.
__
Learn more:
'Altcoin Hype Has Largely Died Off' – Kraken CEO
Cryptoverse Has a Question to New Bitcoin Star, Paul Tudor Jones, as BTC Tests USD 10K Again
---