Illicit Activity's Share in Crypto Shrinks, 'Significant Problem' Remains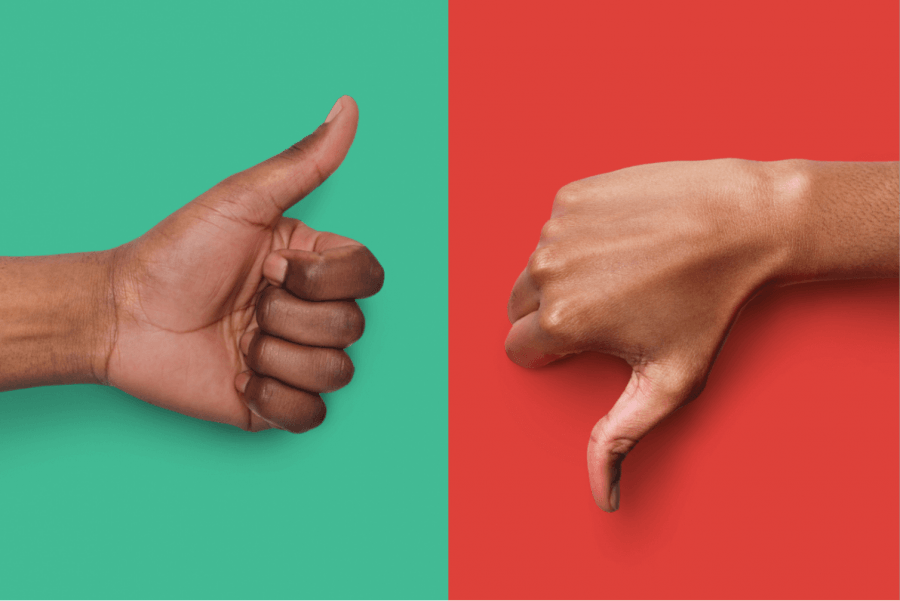 The growth of legitimate crypto usage is far higher than that of illicit usage, according to blockchain analysis company Chainalysis. However, illicit activity is still "a significant problem."
"Transactions involving illicit addresses represented just 0.15% of cryptocurrency transaction volume in 2021 despite the raw value of illicit transaction volume reaching its highest level ever," said Chainalysis.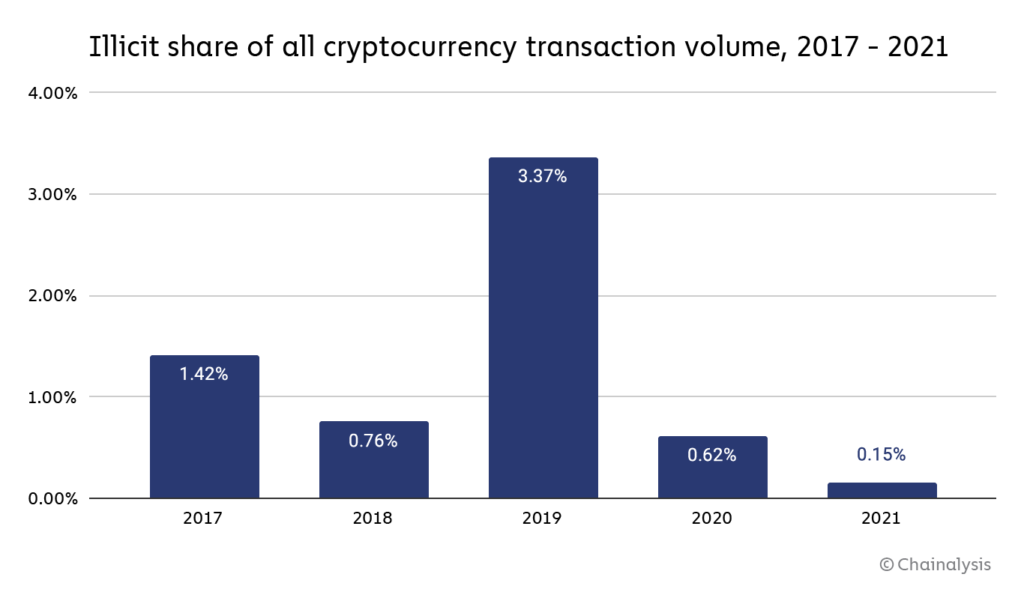 It's likely that this figure will rise, said the team, as they continue to identify more addresses associated with illicit activity, adding their transaction activity into Chainalysis' historical volumes. As an example, the company said that their last Crypto Crime Report found 0.34% of 2020's cryptocurrency transaction volume associated with illicit activity. However, that number has been raised to 0.62%.
What Chainalysis noted is that crime within crypto is a shrinking section, stating:
"Still, the yearly trends suggest that with the exception of 2019 — an extreme outlier year for cryptocurrency-based crime largely due to the PlusToken Ponzi scheme — crime is becoming a smaller and smaller part of the cryptocurrency ecosystem."
The report further noted that while crypto-based crime hit a new all-time high last year, seeing illicit addresses receive USD 14bn, up from USD 7.8bn in 2020, it stressed that the adoption has grown too. Per the company, crypto usage is growing "faster than ever before," with total transaction volume across cryptoassets tracked by Chainalysis growing to USD 15.8trn in 2021, up 567% compared to 2020.
Per Chainalysis,
"[T]he fact that the increase [in cybercriminals using crypto] was just 79% — nearly an order of magnitude lower than overall adoption — might be the biggest surprise of all. In fact, with the growth of legitimate cryptocurrency usage far outpacing the growth of criminal usage, illicit activity's share of cryptocurrency transaction volume has never been lower."
Law enforcement's ability to fight crypto-based crime is also evolving, said the report.
This all said, Chainalysis also stressed that USD 14bn worth of illicit activity is "a significant problem." Criminal abuse of crypto is detrimental in a number of ways: it creates victims across the world, prevents further adoption, and raises the likelihood of restrictions being imposed by governments.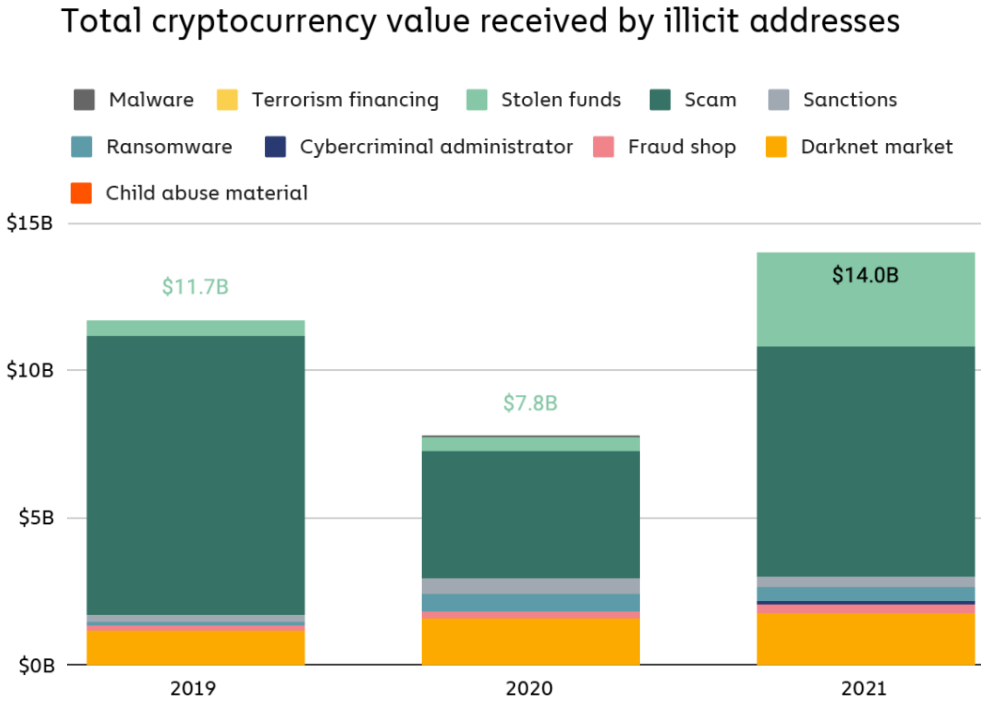 ____
Learn more:
- Scammers Stole USD 7.7B in Crypto in 2021 Amid Rug Pull Surge - Chainalysis
- Global Crypto Adoption Up 2,300% in Two Years - Chainalysis

- Crypto Scams that Rocked Asia to the Core, Part 3: iFan and Pincoin
- 'Scam' Crypto Exchange Victims Demand Execs Face 'Maximum' Punishment

- Crypto Crime Still Rising in China Despite Crackdown, Warn Authorities
- Another Altcoin Scam Teaches Inexperienced Investors & Influencers a Lesson
---