Huge News: Top Investor Makes a Splash, Crypto Fund's IPO Live
The nascent market of cryptocurrencies just received even more news to think about.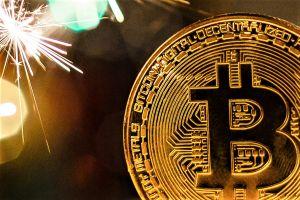 After reports that the major player in the crypto industry Coinbase failed to predict demand from large investors, and banking giant Barclays reportedly halted work on a cryptocurrency trading project, the market has received two positive news.
The fourth largest asset manager with USD 7.2 trillion in assets under management, the US-based Fidelity Investments has announced that it is launching a new company aimed at financial institutions that want to trade and store digital assets. Meanwhile in Japan, the world's first public offering of a crypto-focused investment fund is set to go live.
Fidelity Makes a Splash
The new company, dubbed Fidelity Digital Assets, will offer much-needed institutional custody services in "offline, vaulted deep-cold storage," which could be just what many some of the bigger players on Wall Street have been waiting for before taking the leap into crypto, and offering it as a mainstream asset class to their clients.
"<..>Fidelity was seeing a steady increase in calls from large financial institutions regarding the company's plans for handling digital assets, specifically with respect to custody and executional services," the company said in a blog post, adding that "Institutional interest in digital assets is expanding, and these organizations require sophisticated capabilities in order to proceed."
According to former Wall Street banker-turned crypto entrepreneur Mike Novogratz, Fidelity Digital Assets will work with his company Galaxy Digital as its "alpha crypto custody client" going forward:
Fidelity, which has over 70 years of experience in the financial services industry, will provide custody solutions to large trading firms that operates in the huge over-the-counter (OTC) market for cryptocurrencies.
Fidelity Digital Assets reportedly has a staff of 100 people, and is led by Tom Jessop, a former Goldman Sachs managing director and president at tech startup Chain.
"Someone like Fidelity coming into this market we think will have a positive effect on the whole market," Jessop was quoted as saying in a media statement.
____
Tom Jessop sits down with Bloomberg's Erik Schatzker to discuss Fidelity's new business to manage digital assets for hedge funds, family offices and trading firms:
Arianna Simpson, managing director at crypto-focused venture capital fund Autonomous Partners, reacted to news:
Back in June, several media outlets reported that Fidelity was secretly working on setting up its own cryptocurrency exchange, largely based on reports that the veteran financial firm was actively hiring engineers for its new project. The job posting reportedly read that the engineers would be needed "to help engineer, create and deploy a Digital Asset exchange to both a public and private cloud."
Public crypto fund goes live in Japan
Subscriptions for the new retail-oriented fund, dubbed Epoch Digital Assets, were opened on October 15, and are to be capped at 100 billion yen, or about USD 900 million, per a press release from the company. It claims that it's world's first public offering of a cryptocurrency and digital assets related fund.
The new fund will reportedly operate in a hedge fund-like manner, investing in other funds, initial coin offerings (ICOs), and directly in digital assets, in an effort to smooth out the wild swings that the crypto market is known for, while still aiming to reap the rewards.
"We were very keen to undertake the world's first public offering of a cryptocurrency fund in Japan and look forward to great things ahead […] In the future, digital assets are likely to become an integrated part of investment portfolios, similar to equities and fixed income products today, albeit on a smaller scale," Epoch partner James Skinner said in a statement.
Meanwhile, in a separate announcement, heavyweight crypto platform Bakkt said that its exchange and clearing house boards — and the clearing house risk committee — "have all reviewed and approved the respective rules" and will file these rules publicly with the the U.S. Commodity Futures Trading Commission (CFTC) for review and comment "very soon."
"We're taking a transparent approach to engage across the industry as we begin testing and onboarding in November, and trading and warehousing in December, subject to CFTC approval," Kelly Loeffler, CEO of Bakkt, said.
---