Hot Five Blockchain Companies To Keep an Eye Out On In 2018
Disclosure: Crypto is a high-risk asset class. This article is provided for informational purposes and does not constitute investment advice. By using this website, you agree to our terms and conditions. We may utilise affiliate links within our content, and receive commission.
Blockchain is, just like the Internet did back in the nineties, promising to revolutionize our entire lives, both professional and personal. And just as the Internet spawned thousands of new companies back in its early days, the similar thing is happening now with blockchain.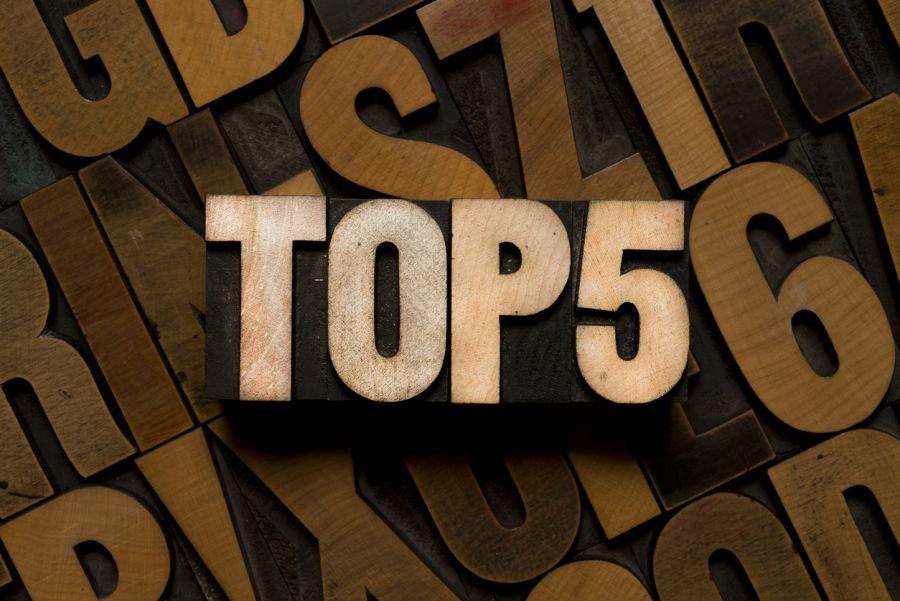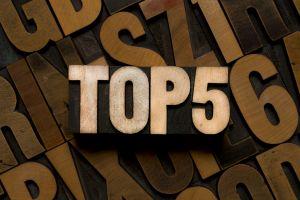 However, many of the early Internet companies were quick to shut down, and it's safe to assume the same thing will happen with these newly created blockchain companies. With that in mind, it will be interesting to track the progress of some of the more promising ones in the blockchain universe, and see how fast, and how far, they can go.
The Wall Street Journal compiled a list of 25 emerging leaders in the technology industry and unsurprisingly, listed five blockchain companies as well. These are, according to its report, showing signs of becoming emerging leaders. Let's take a look at who these companies are, what they're offering, who their founders are, who their investors are and how much funds they've raised so far.
#1: Blockstream Corp.
The majority of Blockstream's work revolves around providing ways to handle micropayments through Bitcoin, as well as developing sidechains, a designation for a blockchain ledger that runs in parallel to a primary blockchain.
Aside from that, it builds a cryptocurrency data feed for traders, jointly with Intercontinental Exchange.
The company was founded in 2014 by Dr. Adam Back, Matt Corallo, Alexander Fowler, Mark Friedenbach, Francesca Hall, Austin Hill, Greg Maxwell, Erik Svenson, Jorge Timon, Jonathan Wilkins, Dr. Pieter Wuille. It is based in Montreal, Canada, and has funding of USD 77.5 million, according to the WSJ. It currently employs 50 people, and its investors include the likes of AME Cloud Ventures, AXA Strategic Ventures, Blockchain Capital LLC, FuturePerfect Ventures, and others.
#2: R3
Managing secure transactions directly between parties is a huge opportunity for financial institutions, and R3 is looking to capitalize on that opportunity by developing a blockchain-based platform to solve the problem.
The consortium's joint efforts have created an open-source distributed ledger platform called Corda itself is not a blockchain, but an open-source distributed ledger platform.
It was founded in 2015 by Jesse Edwards, Todd McDonald and David E. Rutter, and is headquartered in New York. According to the WSJ, it has USD 107 million in funding, and employs 180 people. The company has a huge pool of investors, including B3, Banco Bradesco SA, Bangkok Bank, Bank of America Merrill Lynch, Bank of Montreal, Bank of New York Mellon Corp., and others.
#3: Digital Asset Holdings LLC
Digital Asset Holdings uses the blockchain to create a solution for secure transactions for regulated financial institutions. It is targeting financial market infrastructure providers, central counterparty clearing houses, central securities depositories, exchanges, banks and custodians.
The company is working on financial infrastructure, like trade clearing and settlement for Australia's main stock exchange. The company's founders are Sunil Hirani and Don R. Wilson. The duo founded the company in 2014 and headquartered it in New York. It currently counts 150 employees and has raised USD 100 million in funding, the WSJ writes.
Among its investors are names such as ABN AMRO Bank NV, Accenture LLP, ASX Ltd., BNP Paribas SA, and others.
#4: Brave Software Inc.
Brave is looking to build a web browser that is not only more secure and more private, but also earns its users money. It comes with a blockchain-based ad platform which allows the revenue to be split with publishers.
Founded in 2015 in San Francisco, Brave employs 60 people and has USD 43 million in the bank, according to the WSJ. It is the brainchild of Brian Bondy and Brendan Eich. Among its investors are Digital Currency Group Inc., Foundation Capital, Founders Fund LLC, Pantera Capital Management, Propel Venture Partners.
#5: Abra
According to the description on its website, Abra is a global cryptocurrency app which allows its users to buy, store and invest in 25 cryptocurrencies in one place. Users may fund their wallet with either fiat or bitcoin, and then trade in different cryptocurrencies, including ethereum, ripple, bitcoin cash, litecoin, and dash.
The company's formal name is Plutus Financial, and it's located in Mountain View, California. Plutus Financial was founded in 2014 by Bill Barhydt and James D. Robinson. It has USD 37 million in funding, and 50 employees, the WSJ writes.
Its investors include American Express Co., Digital Currency Group, Pantera Capital Management, and others.
---