Grin Community Respond to Wake Up Call, Become Stronger
Grin, one of the only two cryptocurrencies to integrate the MimbleWimble protocol, has managed to raise the amount they needed to onboard an experienced developer, after Grin co-founder Igno Peverell took to the Grin Forum to express his disappointment with how funding is going.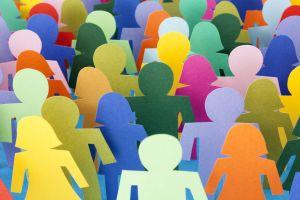 Now, developer Michael Cordner, better known as Yeastplume in Grin circles, is available full-time from March until August 2019, at least.
Yeastplume has been part of the Grin project since May 2017. In order for him to devote himself full time to the project, the team decided that they needed to pay him EUR 55,000 (around USD 63,000) for those six months as a fair salary. Since Grin refuses to do any sort of ICO (initial coin offering,) they rely on their community for fundraising - but they did not seem to be up to the task.
On his funding page, Yeastplume explains their rates, "The team has decided that a fair salary for an experienced developer should aim to be around the USD 120k mark. I work in Ireland and have been contracting for many years, so I interpret this as a daily rate of EUR 450, or around EUR 9k per month [...]The money will be paid out monthly from the campaign fund into my own consultancy company, taxed (somewhere between 40-50%), and the rest paid to me personally from there."
On Friday, February 1st, Igno Peverell expressed his disappointment: "After just over 2 weeks of grin being live, I'm disappointed by the way the industry around Grin is shaping up. Of course it's early, but I'd rather not this be an indication of future direction. Grin was started with as fair of a launch as possible for what's under our control. We did this for good reason: we believe in Grin's mission. I think I made pretty clear that to continue forward, the project would still need help. And yet Yeastplume's campaign is still very far from being even 10% funded."
He later adds, "To be clear, this isn't addressed to the existing community that has been extremely generous and admirable at supporting us over the last 2 years, when things were a lot more uncertain. This is directly addressed to some of the new funds, miners, mining pools and exchanges that have entered this ecosystem since the launch and benefited from it."
This seemed to be the wake up call that the community needed: only two days later, Yeastplume has raised EUR 66,850 (around USD 76,500), more than the initial goal, according to the funding page.
However, in spite of those news, the price of Grin has failed to pick up. In the past week, the coin has lost half its price, standing at USD 5.29 as of the time of writing (UTC 11:19 AM.) Also, as the coin's price has lost almost 6% in the past 24 hours.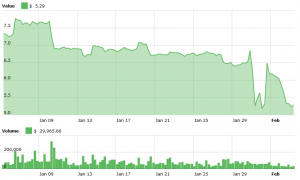 ---