Grayscale Replaces XRP With Bitcoin, Ether, LTC, and BCH + More news
Get your daily, bite-sized digest of cryptoasset and blockchain-related news – investigating the stories flying under the radar of today's crypto news.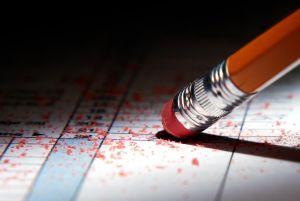 Source: Adobe/John Hurst
Investing news
Exchanges news
Digital investment platform Uphold said it has decided to continue listing XRP "unless and until the [US Securities and Exchange Commission] SEC's complaint against Ripple is adjudicated to legally determine that XRP is currently a security, or until trading volume dissipates to a point where we can no longer support XRP." Per the press release, the platform finds that other exchanges will adopt a similar stance instead of "rushing to judgment ahead of the court's decision." The first pre-trial hearing takes place on February 22 before the United States District Court for the Southern District of New York.
Regulation news
Twitter and Square CEO Jack Dorsey stated in an open letter that the new AML/KYC (anti-money laundering / know-your-customer) regulations proposed by the Financial Crimes Enforcement Network (FinCEN) would result in customers avoiding "regulated entities for cryptocurrency transactions, driving them to use non-custodial wallets or services outside the US." He added that "by adding hurdles that push more transactions away from regulated entities like Square into non-custodial wallets and foreign jurisdictions, FinCEN will actually have less visibility into the universe of cryptocurrency transactions than it has today."
Mining news
The9, a Nasdaq-listed, Shanghai-based mobile gaming and internet firm, said it has received a funding boost that will power the launch of a crypto mining operation via a subsidiary firm. In a document filed with the American regulatory Securities and Exchanges Commission, the firm stated that it had entered into a "legally binding cooperation and investment term sheet with several investors in the cryptocurrencies mining industry" including two former executives at the crypto mining hardware manufacturer Caanan. These were named as Jianping Kong, the former Director and Co-Chairman at Canaan, and Qifeng Sun, the former Canaan Director. The gaming firm will channel its efforts through its NBTC subsidiary and claimed, "Our goal is to build up cryptocurrencies mining machines for The9 that will contribute 8% to 10% of the global hash rate of Bitcoin and 10% of the global hash rate of Ethereum.
Blockchain news
A number of blockchain solutions developed by leading commercial bank the Industrial and Commercial Bank of China (ICBC) have received approval from the Chinese Ministry of Industry and Information Technology. Per the China Securities Journal, the ICBC has been pioneering solutions for a number of industries, all making use of blockchain technology – including credit transfer, trade financing, fund management, and capital management solutions.
M&A news
Braiins, the company behind Slush Pool and the Stratum V2 protocol for pooled mining, said it has acquired the remaining ownership stake in Slush Pool from the pool's founder, Marek Palatinus, nicknamed Slush. Braiins has been the majority stakeholder and sole operator of the pool since 2013, so nothing will change in terms of its operations. The company, led by Jan Capek and Pavel Moravec, has shifted their focus towards building out a full-stack solution for the future mining industry, with the pool being only one component, said the announcement.
Related News:
-Ripple (XRP) | What's All the Buzz About?
-XRP is Back on the Phemex Crypto Exchange

-The State of Crypto Regulation
-Ripple XRP price drops, Unlikely to Win Court Case, Orbeon ORBN Price Predicted To Rally This Week
---