Grayscale Makes a Huge Bitcoin Purchase, But BTC Goes 'Meh' (UPDATED)
Even though it was presumed to potentially act as rally fuel, major US-based digital asset manager Grayscale Investments added thousands of bitcoin (BTC) to its Grayscale Bitcoin Trust (GBTC) - but the number one's crypto price kept moving in his now usual range. (Updated on January 20: updates in bold.)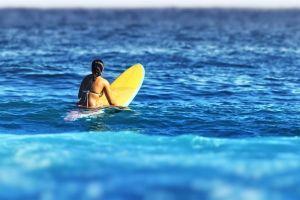 Yesterday, Grayscale investments BTC holdings increased by BTC 16,240, going from BTC 616,560 to BTC 632,800 (USD 23,5bn), according to bybt.com. Per the current price of bitcoin, this would mean they have added nearly USD 602.5m.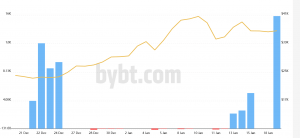 The company paid USD 36,280 a piece, or 589.2m in total. Total BTC trading volume on exchanges tracked by Coingecko.com reached almost USD 51bn yesterday.
Yet, despite this, bitcoin barely budged. At 14:53 UTC on Tuesday, bitcoin is trading at USD 37,073 and is up by almost 2% in a day and 11% in a week. Actually, for the majority of the past seven days, it's been trading within the USD 34,500 - USD 37,500 range - a movement still undisturbed by the Grayscale purchase.
"While BTC is consolidating, Grayscale doesn't stop grabbing all the BTC they can get," commented Crypto-TA.nl founder Crypto Ed. "Past 24hrs they added another 16k BTC to their holdings. The largest 24hrs increase in past 7 months and there are still people bearish," he added.
As was reported just yesterday, the strategists at major investment bank JPMorgan stated that BTC's price could drop further or break above the relevant USD 40,000 level again, and the outlook could be determined by the pattern of demand for BTC futures and the Grayscale Bitcoin Trust. For the breakout to happen, the flow into the Trust would likely need to sustain the 100m a day pace over the coming days and weeks, they said.
The lack of price reaction to the smart money coming in seems to have baffled quite a few Cryptoverse residents, with many offering theories as to why this may have been the case. Crypto trader Loma tweeted that "either they bought the top or most of y'all wrong and this bull cycle isn't anywhere close to being done," adding, "I'm gonna side with GrayScale on this one."
According to Marc van der Chijs, entrepreneur, crypto-focused venture capitalist, and co-founder of VC firm First Block Capital, one possibility is that hedge funds bought into Grayscale 6 months ago at NAV (Net Asset Value) are now selling their positions at NAV plus premium, and then rolling over their investment with new units in the fund.
"This is a net inflow but it mainly affects that Grayscale premium. On top of that there might still be a lot of (retail) sellers that are either happy with the return they made so far and can't handle the volatility, or because the are worried about the Tether FUD that is going around on Twitter," he told Cryptonews.com, adding that "that means money is changing from weak hands to strong ones, which is bullish and should lead to a new break out soon."
Redditors have also shared a few theories: 'Shushani', for example, suggested that the purchase was done over the counter (OTC) instead of through exchanges, and that the company bought it directly from whales or miners, with 'simplelifestyle' adding "weak hands, newbies, bears, shorters, day-traders, gamblers and speculators" to the potential sellers. While 'Jayfree138' partially agreed, they added that people have also been selling to lock in gains and pay their monthly expenses. Meanwhile, 'Illewsor' suggested that when buying OTC "the supply shock lags quite a bit before being reflected in the price."
Meanwhile, well-known crypto research and analyst Willy Woo stated that the consolidation is actually healthy, and that shaking out weak hands and fear-of-missing-out (FOMO) buyers is a beneficial thing, as is the recently much-discussed tether (USDT) FUD (fear, uncertainty, doubt).
What is also notable across the Cryptoverse is how many commenters expressed their discomfort that one entity owns so much BTC.
Also, according to the recent Coin Metrics' State of the Network Report, BTC's 7-day average Spent Output Profit Ratio (SOPR) had approached 1.05 on January 9, a level that typically signals an incoming correction - and one followed a day later, with BTC dropping from the USD 41,000 level to the USD 31,000 level. "SOPR has since recovered to about 1.017, a healthier range," they said. High SOPR signals that a lot of BTC is being sold for a profit and that a decline is coming; a low SOPR signals that holders are selling at a loss, indicating a good time to buy; and a SOPR of 1 signals the tipping point from selling in profit to selling at a loss.
Furthermore, per a Bank of America (BofA) monthly fund manager survey, investors with USD 561bn combined said that long bitcoin was the most crowded trade in January, overtaking a long position on technology companies, for the first time since 2017, reported Bloomberg. These investors see signs that long positions in BTC are "reaching unprecedented levels, while retail traders and institutional names join the crypto boom."
___
Learn more:
This Multibillion Bitcoin Dump By US Gov Could Be a Drop in the Bucket
Ethereum In ATH Territory Against USD, But Far from ATH Against Bitcoin
Bitcoin Snowball Is Expected To Hit More Institutions in 2021
---