Google Joins New Banking Race, Stressing Bitcoin's Importance
Disclosure: Crypto is a high-risk asset class. This article is provided for informational purposes and does not constitute investment advice. By using this website, you agree to our terms and conditions. We may utilise affiliate links within our content, and receive commission.
"Every tech company wants to be a bank, and eventually, a central bank." "Bitcoin and gold have never been more important in monetary history."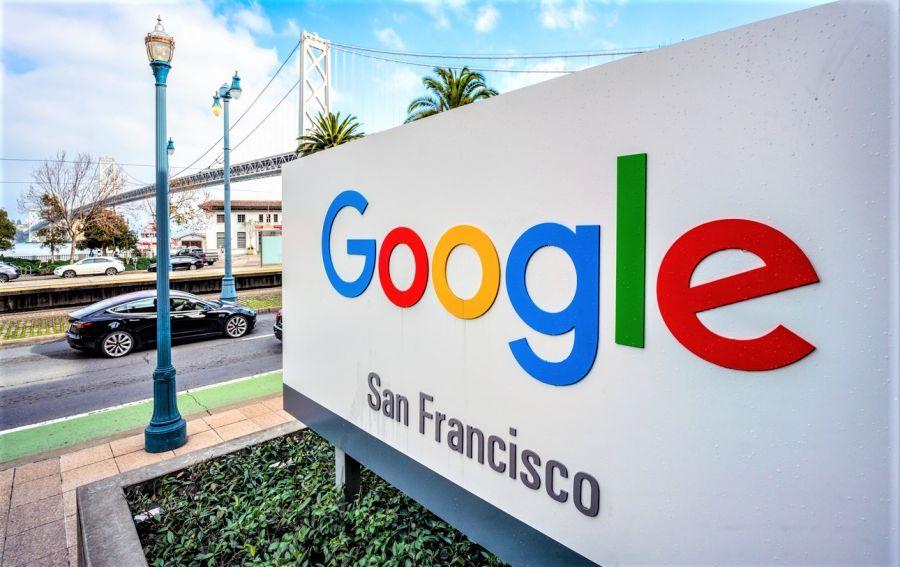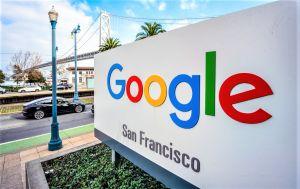 The financial world, where cryptocurrencies are trying to change the rules, is becoming even more interesting and dynamic. After social media giant Facebook launched its unified payment service on Tuesday, personal finance and banking world will allegedly welcome yet another tech giant – Google. While the concerns are raised yet again over centralization, data privacy and surveillance, the Cryptoverse reminds that this can be solved by decentralized cryptocurrencies, such as Bitcoin.
The world's most popular search engine plans to partner with banks and credit unions for its new project, named 'Cache,' to offer checking accounts to the customers, writes the Wall Street Journal. The new service is allegedly expected to take off sometimes next year. It will include benefits like loyalty programs, but whether or not it'll charge fees is still being discussed.
Caesar Sengupta, general manager and vice-president of payments at Google, is quoted by the news outlet as saying that the company's approach "is going to be to partner deeply with banks and the financial system," which "may be the slightly longer path, but it's more sustainable."
It's becoming clearer that tech companies are entering the personal finance space at an increasing rate. Some do so to use blockchain and crypto, and others to be their competition, perhaps wanting to become banks themselves. However, another reason may be to gain insight into personal and valuable data. In Google's case, the accounts will be run by the New York-based multinational investment bank and financial services corporation Citigroup Inc and the Stanford Federal Credit Union. Traditional banks will be the ones in charge of financial and compliance aspects of the accounts, not Google. Nonetheless, skeptics might still complain that the company will likely have the ability to observe customers' checking accounts, and hence their overall finances and behavior.
"If we can help more people do more stuff in a digital way online, it's good for the internet and good for us," Sengupta said, stating that Google has no intentions of selling their customers' data.
However, a recent article by the Guardian doesn't help Google's case. The news outlet reports that a whistleblower came out saying that Google has a secret cache of medical data, including names and full details of millions of its users. This person says they work in so-called Project Nightingale – the secret transfer of the personal medical data of up to 50 million Americans from one of the largest U.S. healthcare providers to Google, the article states.
'They all want to be like Tencent'
In either case, the news of tech giants making moves into/within finance industry doesn't escape the watchful eye of the Cryptoworld. While commenting on traditional and crypto markets, Mati Greenspan, Senior Market Analyst at eToro, said in his daily newsletter that "now that Apple Pay seems to be in a bit of hot water over allegations on its algos, seemingly on cue two of their long-time rivals have jumped into the payment space today," these being Facebook and Google. Their announcements, Greenspan finds, "signify they're ready to take the war for payments to the next level."
In Facebook's case, what remains unclear is whether Facebook Pay "is supposed to be a pilot for Libra or a complete replacement." In Google's case, Greenspan comments, "of course they plan to leave the nitty-gritty details to the traditional finance folks."
"All Google is really interested in is your financial data and for that I'm sure they'll be willing to slap a kickass GUI and possibly a bit of value add as far as fees and rates are concerned," the analyst said.
Meanwhile, European digital asset management company, CoinShares Group, published a crypto trends report , which includes some conclusions related to Google and Facebook news. They found that:
every tech company wants to be a bank, and eventually, a central bank;
banks won't be the ones leading the digital payments charge, as they don't have the global reach or infrastructure for that;
surveillance money will be a reality soon, as surveillance capitalism is already an integral part of our financial lives;
it will be unstoppable once tokenized payments are integrated into popular platforms;
as surveillance money grows so do the resistance tools, as many companies are working to build tools to protect personal privacy and freedom of expression in all forms utilizing technology, the report says.
"When big banks, big tech and big governments join forces on controlling money, then only one realizes the true need for sound money. Bitcoin and gold have never been more important in monetary history," Gabor Gurbacs, Director of Digital Asset Strategy at an investment management firm VanEck, said.
Meanwhile, Ami Ben-David, Co-founder of Ownera, institutional digital securities blockchain, opined that retail banks will have a hard time competing with Google and fintech startups on overall end-to-end web and mobile user experience: "Banks must morph into digital institutions to survive."
Similar to CoinShares conclusion, Greenspan also states that Facebook, Google, Apple, Amazon, "all just want to be like Tencent who's been dominating Chinese payments for nearly a decade," adding: "In fact, the earnings report from Tencent today seemed to contain just as much valuable insight into the Chinese consumer than it did the actual company."
Also, as reported by Cryptonews.com, a new report by the Bank for International Settlements once again showed that cryptocurrencies are moving in the right direction, as people are increasingly looking for faster and more convenient payments options.
Facebook Pay
On Tuesday, Facebook said it was launching Facebook Pay – a unified payment service that enables users across its platforms, including Messenger, WhatsApp and Instagram, to make payments without having to exit the app. However, Facebook is still fighting regulators over their digital asset Libra, even after stating that the currency will not be launched anywhere in the world without the U.S. regulatory approval.
Apple ran into obstacles as well. Unlike Google, they placed their name first when creating their card, seemingly disregarding the role of their partner Goldman Sachs. They've also been accused of gender bias, which the company denied. Apple is no stranger to crypto and blockchain world though as they've planned their CryptoKit, a framework for cryptographic functions, back in June – when another giant, Microsoft, was developing a smart contract auditing tool – but the company stood against Libra in October, saying that a Libra-like crypto-project was not in the company's plans. "I really think that a currency should stay in the hands of countries," Apple's CEO Tim Cook stated. "I'm not comfortable with the idea of a private group setting up a competing currency."
In the meantime, Google launched a range of new search tools as part of its BigQuery Public Datasets program back in February this year, enabling any developer, entrepreneur, journalist and member of the general public to search and analyze the blockchains of major cryptocurrencies. But already in July 2018, Google added new cryptos to its currency converter.
---