Gaming Guild's DAO Proposal to Refund Seed Investment Faces Backlash, Contract Breach Accusations
Disclosure: Crypto is a high-risk asset class. This article is provided for informational purposes and does not constitute investment advice. By using this website, you agree to our terms and conditions. We may utilise affiliate links within our content, and receive commission.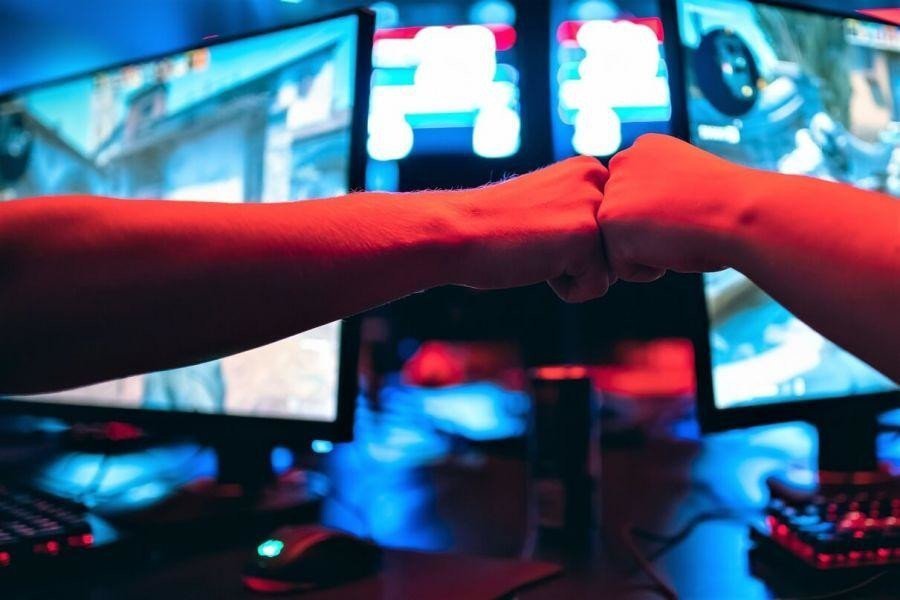 After a USD 175,000 seed investment by crypto gaming guild Yield Guild Games (YGG) into the competing guild Merit Circle last year, the latter guild's community members are now proposing to refund the investment, complaining about a "lack of value" received from the investors. According to YGG, however, there were no conditions tied to its investment.
The proposal to refund the original investment was posted to Merit Circle's governance forum on May 20 by a user known as HoneyBarrel, saying:
"I propose to find a solution to terminate the financial obligations the Merit Circle DAO has with YGG, through removing YGG's seed tokens and refunding their initial 175K USDC contribution," the user wrote, after venting their frustration over the lack of contributions from YGG.
The user further called YGG "competitors who are only interested in extracting value," and said that "their actions go against the ethical principles that Merit Circle upholds." Merit Circle "must take immediate action" for other investors and the community, the user added.
Merit Circle is a decentralized autonomous organization (DAO) that supports individual gamers as well as game developers in the crypto play-to-earn space. The DAO currently manages 3,750 gamers from across the world, according to its website.
Both Merit Circle and Yield Guild Games offer a type of scholarship to gamers they support in exchange for a share of their game earnings.
The DAO proposal comes after YGG invested USD 175,000 in Merit Circle in October last year with the goal of expanding its support program for play-to-earn gamers.
According to Merit Circle DAO members, however, the investment came with the expectation that YGG would also introduce new investors, as well as provide social media exposure for Merit Circle. This has not happened, the DAO members now claim.
In a statement published on Thursday, YGG said it has worked closely with Merit Circle's founders to "firstly understand and then attempt to resolve this matter." It added that there were no conditions related to "value-add" services tied to its investment in Merit Circle.
Meanwhile, YGG's statement also questioned the legal authority Merit Circle's DAO has over a contract that was signed by Merit Circle Ltd on its behalf.
"YGG is and remains a committed member of the play-to-earn ecosystem and is proud to support both its own efforts and the efforts of other DAOs to grow and prosper in the space," the statement concluded.
The spat has now received the attention of many other leading members of the crypto community, with most appearing to take the position that the Merit Circle DAO should abide by the signed contract.
seeing a DAO so nonchalantly consider contract breach should tell you all you need to know about "governance of the people" and why it doesn't work

— Hasu⚡️🤖 (@hasufl) May 21, 2022
Moronic.@YieldGuild & @gabusch invested in seed for @MeritCircle_IO & now MCDAO wants to revoke the SAFT because they don't think YGG has helped enough. The deal was funds, not help & is binding, but YGG helped.

Why would anyone trust MC DAO in future?https://t.co/5zRMgCwPlG

— Brad Nickel – Crypto/DeFi – AI – Car Industry (@b05crypto) May 26, 2022
Also commenting on the latest development in the spat between the two play-to-earn guilds was Miko Matsumura, a popular early-stage investor in crypto gaming and non-fungible token (NFT) projects, who called it "a very toxic precedent for DAOs."
"Can DAOs just vote to ignore signed legal agreements willy niilly," Matsumura asked.
He hinted in a separate tweet that Merit Circle is on the verge of becoming "a guild without honor," while adding that "even a thieves guild has honor."
"You should honor your contract with YGG," Matsumura said.
____
Learn more:
– Top 3 Play-to-Earn Games on the NEAR Protocol
– Just How Sustainable Are Play-to-Earn Gaming Pyramids?

– Blockchain Gaming Skyrockets 2,000% in One Year, Axie Infinity in Downtrend – Report
– Play-to-Earn Bitcoin Games: How Lightning Network Enables Gamers to Earn Sats

– Blockchain Games in 2022: Play-to-Earn, Gamification, Interoperability and Major Publishers
– Newly (Re)released Game Allows Players to Simulate Bitcoin Mining and Earn BTC
---