G7 Keeps Pushing for Crypto Regulation, Here's What's Already Happening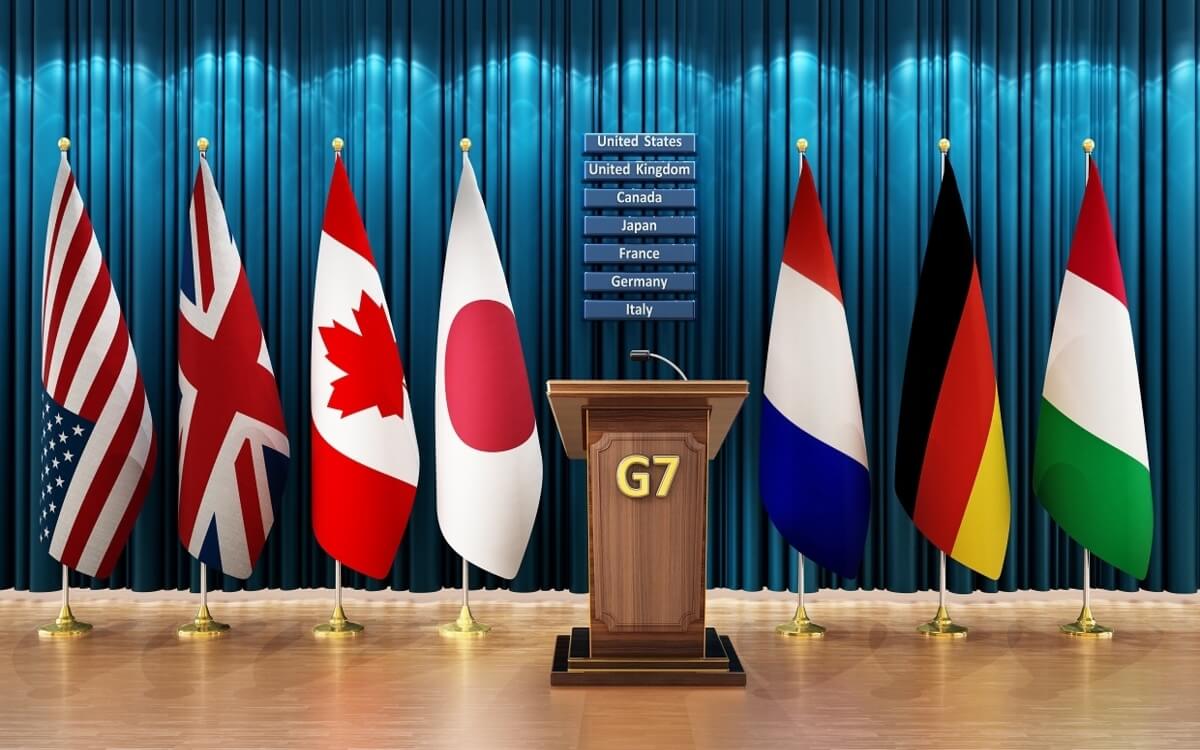 The finance ministers and central bankers of the Group of Seven (G7), which comprises the world's most advanced economies, have once again called for the rapid introduction of comprehensive regulations of cryptoassets in the aftermath of the recent UST stablecoin crash.
Per a May 20 G7 Finance Ministers and Central Bank Governors´ Petersberg Communiqué, this regulation of cryptoasset issuers and service providers should be done with a view to holding crypto, including stablecoins, to "the same standards as the rest of the financial system."
The G7 supports the Financial Stability Board (FSB)'s work to "monitor and address financial stability risks arising from all forms of cryptoassets," they said, while welcoming increasing global cooperation in order to address regulatory issues associated with the use of crypto, including in cross-border payments, said the document.
The G7, they added, particularly calls for fast implementation of the Financial Action Task Force (FATF) 'travel rule', as well as for stronger disclosure and regulatory reporting – "for instance, as regards reserve assets backing stablecoins," stated the communiqué, adding:
"We reaffirm that no global stablecoin project should begin operation until it adequately addresses relevant legal, regulatory and oversight requirements through appropriate design and by adhering to applicable standards."
The document added that the G7 central banks are "closely monitoring" the impact of price pressures on inflation expectations, stating that they would "continue to appropriately calibrate the pace of monetary policy tightening in a data-dependent and clearly communicated manner, ensuring that inflation expectations remain well anchored, while being mindful to safeguard the recovery and limit negative cross-country spillovers."
Meanwhile, each of the seven countries has strived to develop its own regulatory framework for crypto, potentially complicating reaching a group consensus.
Here are some of their recent moves.
Canada
The Bank of Canada has been working on a central bank digital currency (CBDC), but many industry observers perceive the government's crypto freeze seen earlier this year as a move against the use of cryptoassets.
Germany
German cryptocurrency investors welcome a recent crypto tax interpretation by the German Ministry of Finance under which local taxpayers who sell their bitcoin (BTC) or ethereum (ETH) after a year of holding will be exempt from taxes. The ministry's work on crypto taxation is to continue, and a supplementary letter on the cooperation and recording obligations is in the works.
France
Emmanuel Macron's re-election as the country's president last Month has fueled hope that Paris will oppose measures to hamper crypto innovation at the European Union level. Macron has declared that he was in favor of a "rapid progress" on the EU's draft Markets in Crypto-assets (MiCA) Regulation that aims to provide a legal framework for cryptoasset markets for its 27 member states.
Italy
Italy is part of a Germany-led group of European Union member states who want the bloc's planned anti-money laundering and terrorist financing watchdog to be assigned powers related to oversight over cryptoasset businesses. The EU is a 'non-enumerated member' of G7.
Japan
Japanese crypto investors found a reason for optimism after the country's Prime Minister Fumio Kishida recently stated that Web3-related growth – including metaverse and non-fungible token (NFT)-related developments – will be part of the nation's growth strategy going forward, and called on British business leaders to back this project.
UK
The country hosts one of the highest numbers of active cryptoasset exchanges in the world, and senior representatives of its regulatory body Financial Conduct Authority (FCA) have called on international regulators to increase their cooperation on a regulatory framework for cryptoassets – but not over-regulate the industry and kill innovation.
US
President Joe Biden is expected to sign a new crypto- and central bank digital currency-related executive order in the near future. Meanwhile, a recent decision by the US regulator Securities and Exchange Commission (SEC) to double its crypto-focused staff has triggered further concern among crypto investors over a potential forthcoming regulatory clampdown.
__
Updated at 13:50 UTC on May 20 with information from the G7 Finance Ministers and Central Bank Governors´ Petersberg Communiqué.
____
Learn more:
- No Crypto in G7 Wrap-up, but Traders, Miners Will Still Want to Take Note
- The G7 Taxman Is Coming for Your Crypto Profits

- G7 Going to War Over Control of Money, Says 'Bitcoin Failed'
- South Korean Government, Prosecution Turn up the Heat on Do Kwon and Terraform
---