First and Only Crypto Based EV Charging Platform Raises $330k in Presale – Don't Miss Chance for 10x Green Gains
Disclosure: Crypto is a high-risk asset class. This article is provided for informational purposes and does not constitute investment advice. By using this website, you agree to our terms and conditions. We may utilise affiliate links within our content, and receive commission.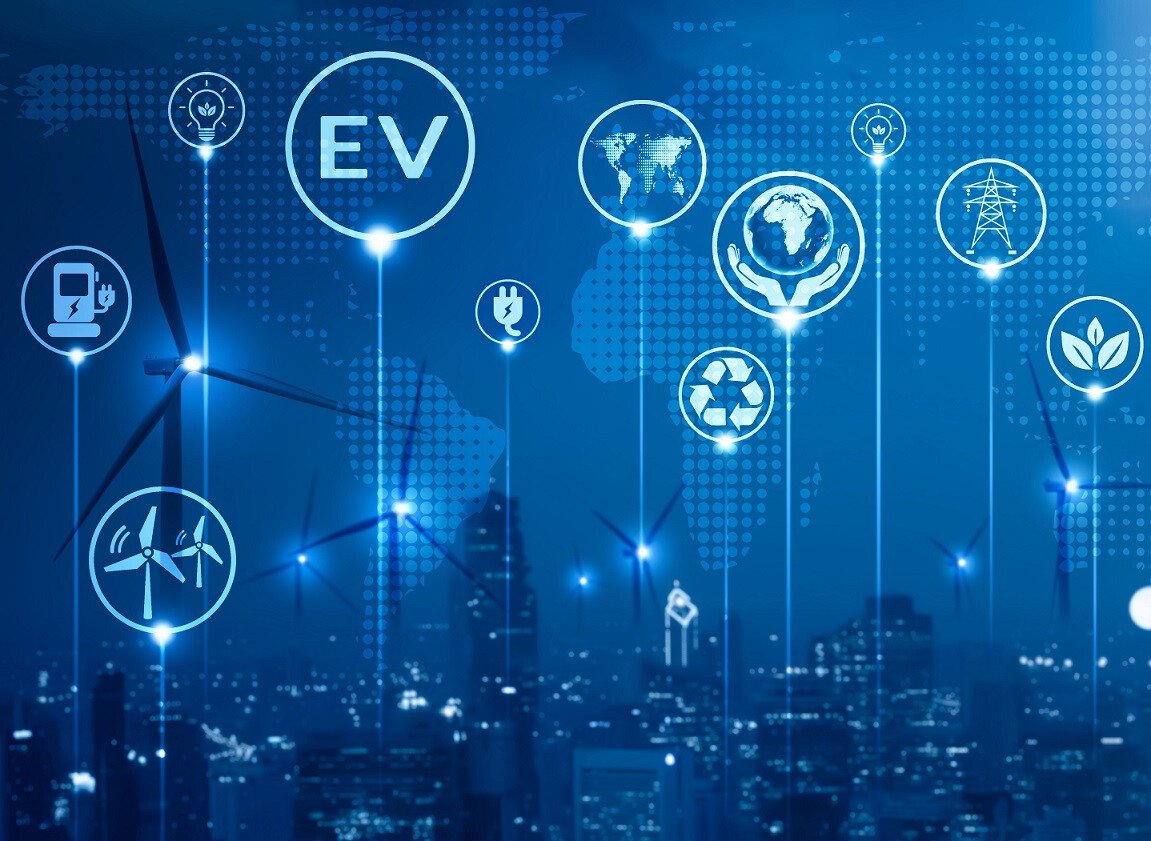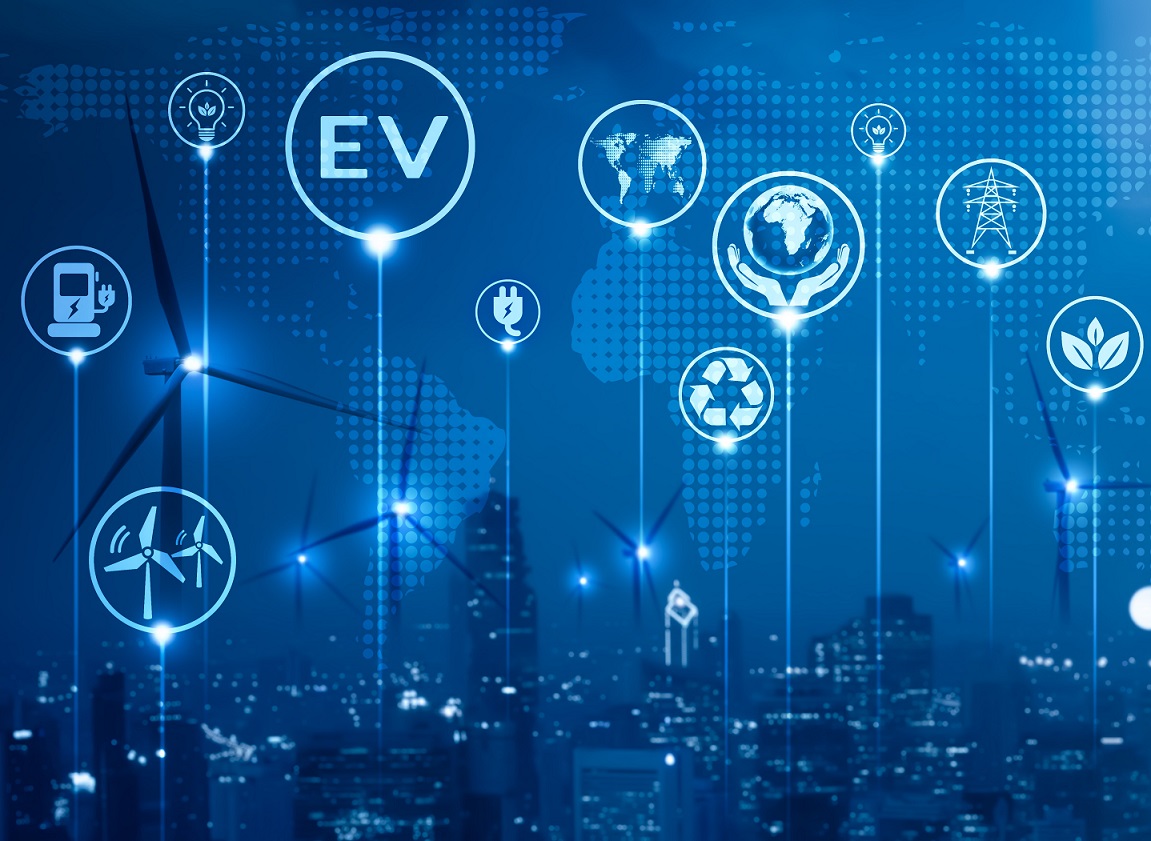 The electric vehicle market is continuing to take off, demanding a more efficient and user-friendly system to accommodate an increasing number of EVs. C+Charge has answered the call with their upcoming blockchain-based EV charging platform that will make charging EVs simpler and cheaper than ever before.
This one of a kind platform will connect EV drivers to multiple charging networks and facilitate payment transactions using blockchain tech. Additionally, it will reward users for using the EV charging platform by granting carbon credits as well sustainable cryptocurrency bonuses.
By utilizing blockchain technology to enable a peer-to-peer payments, they are providing solutions for the widespread problems that current Electric Vehicle owners face such as being unable to access carbon credits or receiving any incentives, having scarce charging solutions with non-transparent pricing, and not having a unified payments system in place.
Invest in C+Charge's EV Charging Platform
Ready to be an early investor in the cutting-edge project? Its token presale is currently underway, and has already attracted more than $307K at a rate of $0.013 USDT per token. The cost will gradually rise across three stages until it reaches its final price of $0.02350 upon completion. Here's how you can get started:
👀Want to fight global warming smartly?

💚At C+Charge, we integrate #EVcharging and #crypto to help you reduce daily carbon emissions in the most convenient way

Buy $CCHG and join the revolution⬇️https://t.co/ixe18bPqzI

— C+Charge (@C_Charge_Token) January 19, 2023
Step 1: If you'd like to invest in C+Charge, the first step is to create a cryptocurrency wallet. While there are many options available, two great choices are MetaMask and Trust Wallet that feature secure storage of your CCHG tokens. Plus, both wallets have straightforward instructions for installation and usage.
Step 2: In order to purchase CCHG tokens, you will require either BNB or USDT in your cryptocurrency wallet. eToro is one platform that makes this feasible as it permits the use of debit cards and other fiat currency payment methods to buy these two cryptocurrencies.
Step 3: Once you have obtained an adequate amount of either BNB/USDT for trading, head over to the C+Charge website and link your crypto-wallet with their platform. This can be done easily by selecting "Wallet Connect" on the main page, followed by scanning a QR code displayed on screen from your wallet app–or directly choosing which wallet you prefer utilizing.
Step 4: Connect your wallet to begin the process of swapping BNB or USDT for a minimum purchase of 1,000 CCHG tokens.
Step 5: Your purchased and reserved CCHG Tokens will be securely transferred into your address once the presale concludes. To access them, simply return back to the C+Charge website and click on the "Claim" button.
The Problems C+Charge Solves
As the EV industry expands, so do the obstacles faced by consumers. One of those issues is convenience and access to charging stations. To counter this issue, C+Charge has developed a comprehensive Peer-to-Peer (P2P) payment system which utilizes blockchain technology for EV charging stations that meets consumer needs with improved efficiency.
With C+Charge's advanced Web3 platform, it's now more accessible than ever before for EV owners to get their hands on carbon credits – a resource primarily reserved for major corporations in the past. This encourages more people to switch to using electric vehicles and diminishing emissions produced by both standard fuel-driven cars and EVs alike.
Another issue EV drivers face is the absence of beneficial incentives. By letting electric car owners receive carbon credits, C+Charge rewards them for their part in preserving the environment. Moreover, due to no single payment solution available at present, locating and paying for charging stations can be a trying task indeed.
C+Charge's P2P payment system and smart contracts allow users to effortlessly search for available charging stations, with no extra fees or waiting times like traditional systems. Plus, you can pay directly from one of your crypto wallet.
🎉@C_Charge_Token presale is officially LIVE!

With $CCHG, users can pay for their #EV charge at our partnered charging stations and receive carbon credits👏

Join C+Charge's green revolution and make an impact!♻️

Buy $CCHG now💚

➡️https://t.co/fjTSeVIlU5 pic.twitter.com/uLhRQHyLkM

— Rain ® NFT (@rainascrd) December 22, 2022
The cost of EV charging can be unreasonably opaque as well. But with C+Charge's blockchain-based EV charging platform customers have full visibility into their charging session costs–which can substantially reduce the expense of recharging and brings clarity to electric vehicle owners.
To tackle the challenge of finding charging stations, C+Charge offers a useful solution for building managers and other individuals who need to track energy consumption from each electric vehicle. This not only allows drivers to be charged correctly for their own electricity usage but also provides motivation for landlords and businesses to install more charging stations.
C+Charge Team to Launch Advanced EV Charging Platform
Ryan Fishoff is Lead Strategic Advisor and Co-Founder. With a background in finance and private equity, Fishoff is well versed in business transactions and development. He also holds the title of CEO for American Wealth Mining Corporation – an organization that provides a comprehensive wealth-building platform to its consumers and shareholders.
Tanya Gullick is the Director of Business Development for C+Charge in both the United Kingdom and Europe, where she has achieved great success working with startups and sustainable projects. Her skillset is in business development and marketing.
Co-Founder Ryan Tomas is the Business Development Manager, with a history of success in boosting the market position of numerous organizations. He demonstrates competency in analytical thinking, strategic planning, leadership, and forging strong connections among business partners.
Mark G. Gomez, the Chief Development Officer and Co-Founder of American Premium Water Corporation brings an impressive wealth of knowledge in celebrity promotions, marketing, branding, public relations and awareness to his role with over 20 years experience as a successful entrepreneur.
Completing the team is Barami YodKhampa, fondly referred to as "Mr B," who functions as a Marketing Advisor. He is also the CEO and Founder at DTC Marketing Agency Group–one of Asia's most renowned marketing agencies offering comprehensive services for Crypto & NFT ventures.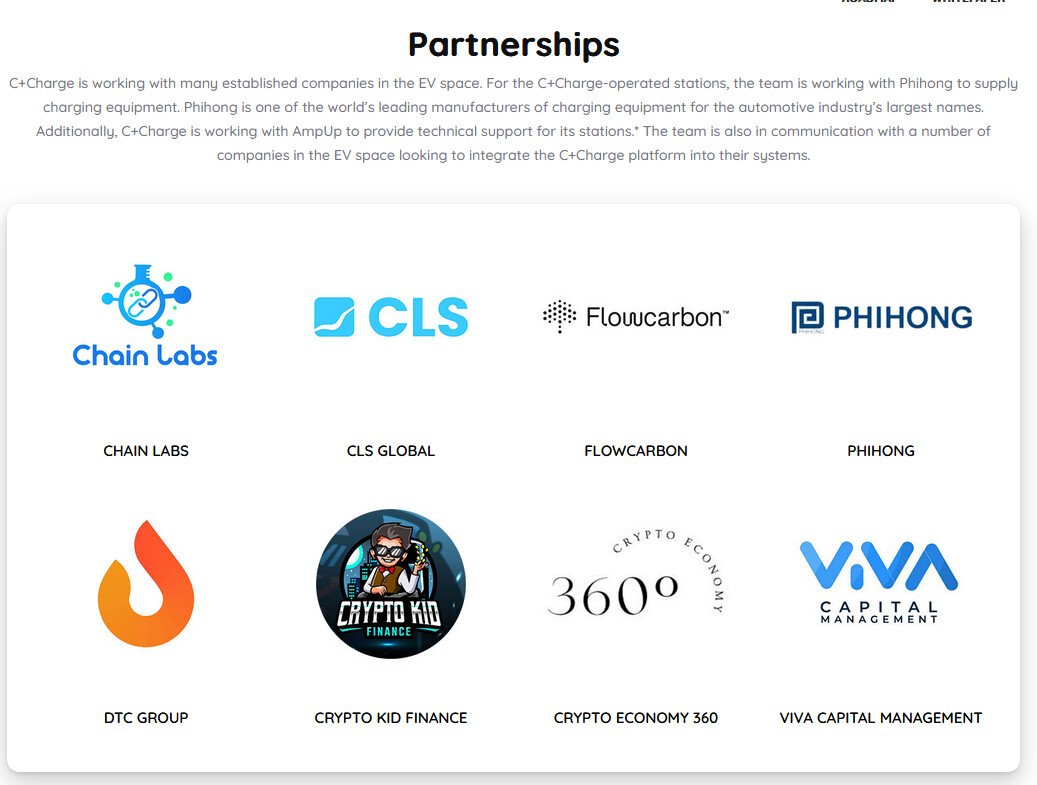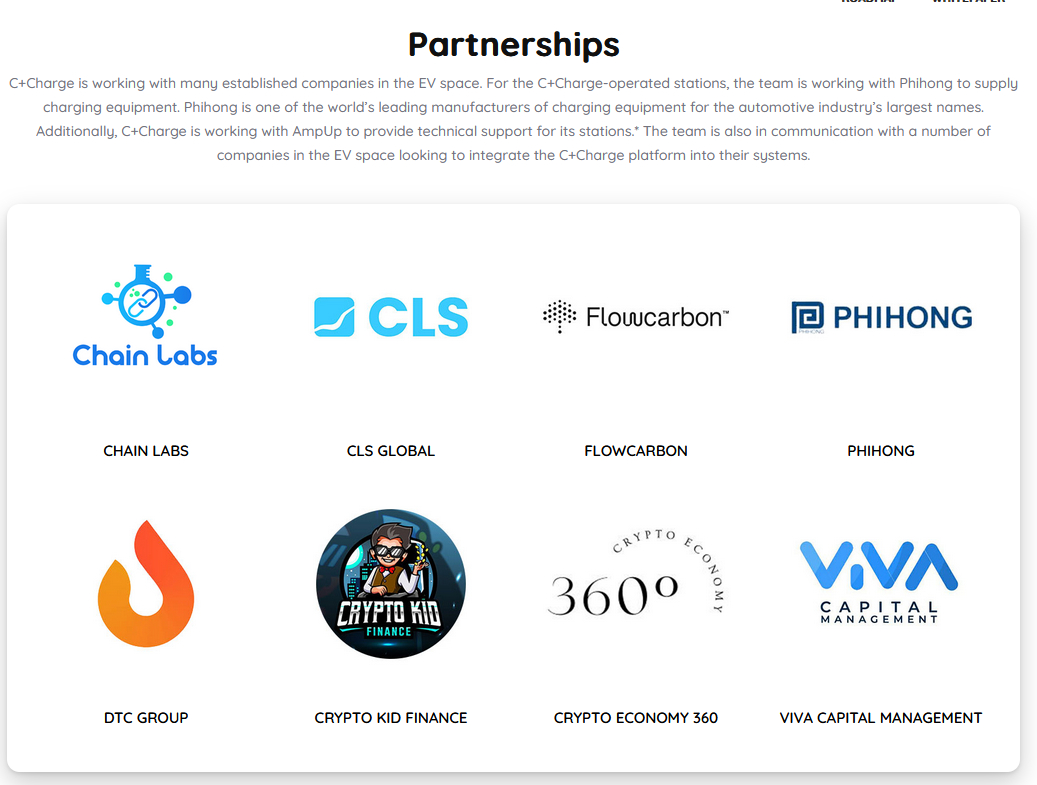 C+Charge is strategically poised to be at the forefront of the booming EV industry, and as a result, has an opportunity to make meaningful progress in reducing greenhouse gas emissions on Earth while helping EV owners further reduce their carbon footprints. With the help of the highly experienced and knowledgeable team, C+Charge is ready to deliver a revolutionary solution that could well be the future of EV charging.
---