Final Decisions on Two BTC ETFs in October May Not Be Final After All
Disclosure: Crypto is a high-risk asset class. This article is provided for informational purposes and does not constitute investment advice. By using this website, you agree to our terms and conditions. We may utilise affiliate links within our content, and receive commission.
It seems that the crypto industry's struggle to finally have a Bitcoin ETF (exchange-traded fund) approved by the U.S. Securities and Exchange Commission (SEC) may not end with final decisions on two ETFs in October even if they are negative.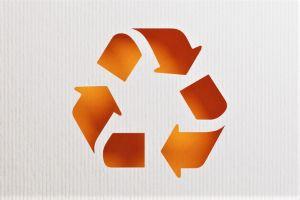 The SEC confirmed yesterday that it once again delayed its decision on Bitcoin ETF proposals, filed by Bitwise Asset Management, VanEck, and Wilshire Phoenix. Bitwise and VanEck will hear the final decision in October (deadlines are October 13th and October 18th, respectively), while Wilshire Phoenix will hear the SEC's decision by September 29th, which can be delayed one more time.
As a matter of fact, this comes after the SEC already delayed VanEck's Bitcoin ETF back in May, for this August, saying it needs more time before making a final decision regarding Bitcoin ETF and asked everyone for additional comments.
Jake Chervinsky, General Counsel at Compound Finance, a protocol on Ethereum for decentralized money markets, doubts that any Bitcoin ETF is going to be approved this year and expects that the cycle of submission-explanation-denial is likely to repeat: "Probably the same as the last few times. The SEC will issue orders denying both proposals and explaining why, and then a couple weeks later, Bitwise and VanEck will re-introduce new & improved proposals and we'll start the whole process all over again."
He also added that "Nothing about current market structure suggests approval is more likely than last year when every ETF proposal was denied due to market manipulation concerns. Even if we overcome manipulation, custody may be another barrier to approval."
However, Gabor Gurbacs, Director, Digital Assets Strategy at VanEck/MVIS, argued that the manipulation concerns are "not the case for the VanEck SolidX Bitcoin ETF."
"Prices are directly sourced from regulated broker dealers (or direct affiliates of broker dealers). I don't believe the manipulation argument bears as much real weight as it's portrayed in public discourse," he said.
Bitcoin ETF's started making headlines in 2018 as a new way of trading and investing in crypto technology, as tools for driving Bitcoin adoption and as a shortcut to introducing traditional investors to cryptos. However, as an investment vehicle, the ETFs have been present in the financial markets for more than two decades.
____________________
____________________
Many companies have proposed bitcoin ETFs since, with traders getting tired of the ETFs being introduced only to be delayed, rejected or withdrawn.
The head of SEC, Chairman Jay Clayton said in November 2018, that it's unlikely that SEC will approve a BTC ETF anytime soon due to concerns over a lack of investor protections, stating that cryptocurrencies can be easily stolen or manipulated on exchanges.
Meanwhile, in August 2018, two prominent figures in the cryptoverse, Andreas Antonopoulos and Nick Szabo, warned that an approved ETF "might cause more problems than it's worth."
"ETFs fundamentally violate the underlying principle of peer-to-peer money, where each user is operating not through custodian, but has a direct control of their money, because they have direct control of their keys. Your keys – your bitcoin, not your keys – not your bitcoin," Antonopoulos said, adding that Bitcoin ETF would become an instrument for manipulation of BTC prices, scaling and forking debates.
And while some in the cryptoverse remain optimistic,
Others don't see ETF happening this year also.
At pixel time (12:53 PM UTC), bitcoin is trading at c. USD 11,295, dropping by 1% in the past 24 hours and 3% in the past week, though appreciating 74% in the past 12 months.
---